Ice cream or cocktail? Homemade healthy ice cream or a delicious green smoothie. Vegan dessert with 5 ingredients
The green ice cream in this recipe is refreshing and healthy. They consist of only 5 ingredients and we don't need an ice cream machine to prepare them! They are vegan and raw, so they will work well in a raw food diet.
Just a few minutes to mix all the ingredients, then just freeze and... be patient.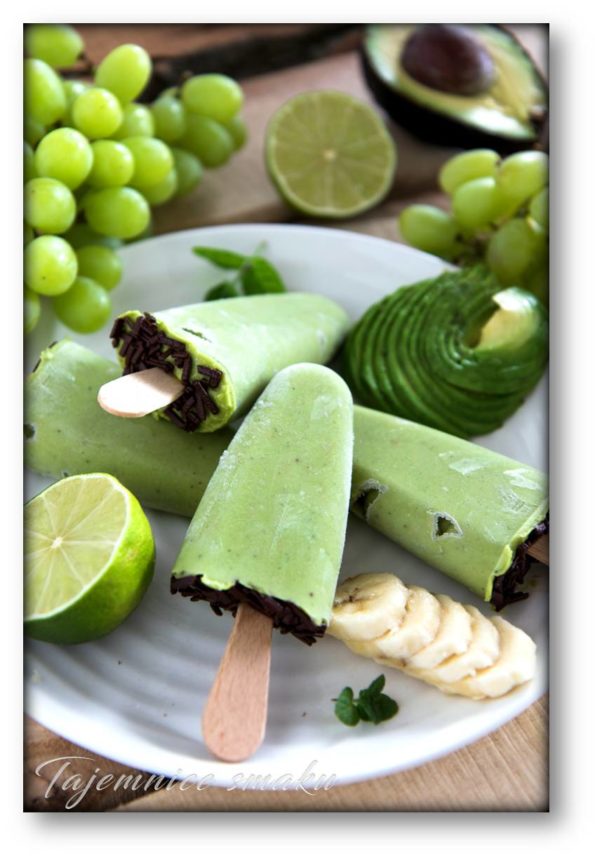 After combining the ingredients, we get a creamy smoothie. We can double the amount of ingredients and freeze some for ice cream, and drink the rest. This way, we have two desserts with one mixing.
Ingredients for 8 servings (50 ml molds each)
1 ripe avocado
1 ripe banana
1 lime juice
10 mint leaves
200 g greens sweet seedless grapes
(optional - chocolate sprinkles)
Execution
Grapes, avocado and banana pulp, mint leaves and lime juice are mixed to a smooth and creamy mousse. We can drink it or prepare ice cream.
We fill ice cream molds with the mass, decorate with chocolate sprinkles, insert a stick and freeze.
To fully enjoy the taste and creamy consistency of ice cream, it is worth taking them out from the freezer about 10 minutes before serving.
also check
Comments