Chocolate cake with wine, pears cooked in spicy red wine and sweet wine topping. Homemade pastries
Chocolate cake with dipped pears is a unique and elegant dessert. Pears are cooked in red wine with the addition of spices. We can prepare the same cake with white wine, but I think that red pears look very impressive.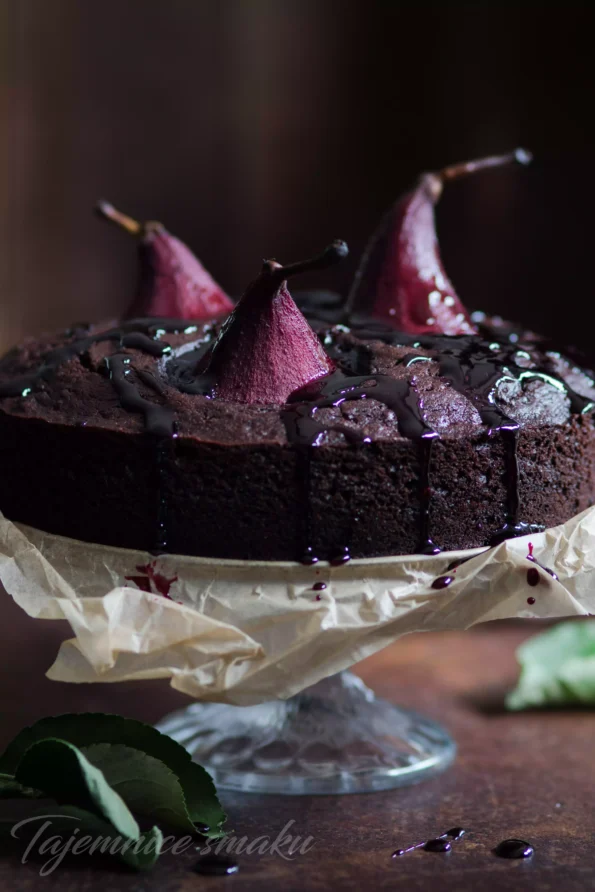 This is a very simple recipe, but it's worth following a few tips from the previous entry - how to cook pears in wine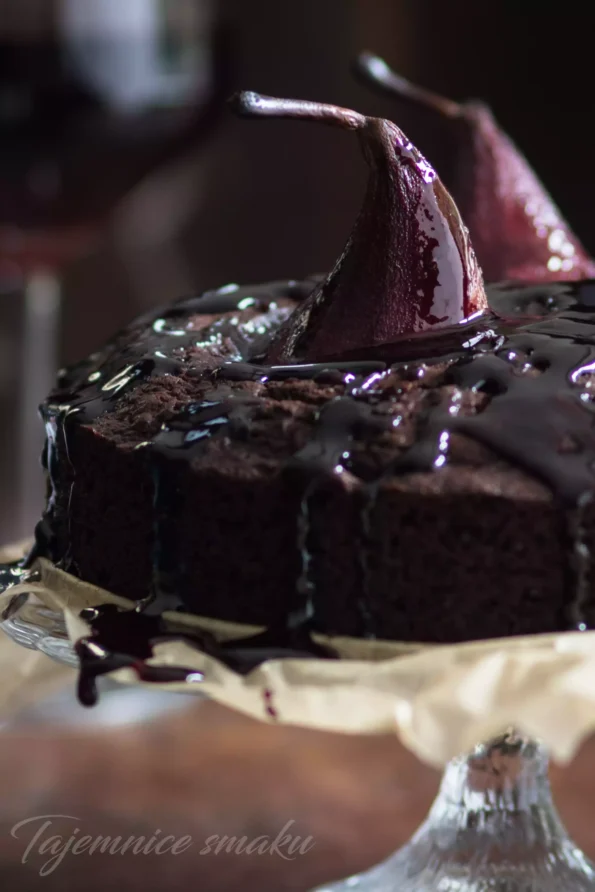 Ingredients for a 23 cm cake tin. For me, it was two smaller molds.
INGREDIENTS
WINE PEARS
750 ml dry red wine
6 hard pears
100 g of sugar
grated zest of 1 orange
juice of 1 orange
1 star anise
cinnamon stick
1 cardamom pod
optional handful of blackberries or blueberries - fresh or frozen
CAKE
200 g cake flour
50 g cocoa
1 teaspoon of soda
1 teaspoon of baking powder
pinch of salt
80 g powdered sugar
2 eggs
250 ml of pear cooking wine
120 g of melted and cooled butter
WINE GLAZE
remaining wine from boiling pears
1 - 2 tablespoons of sugar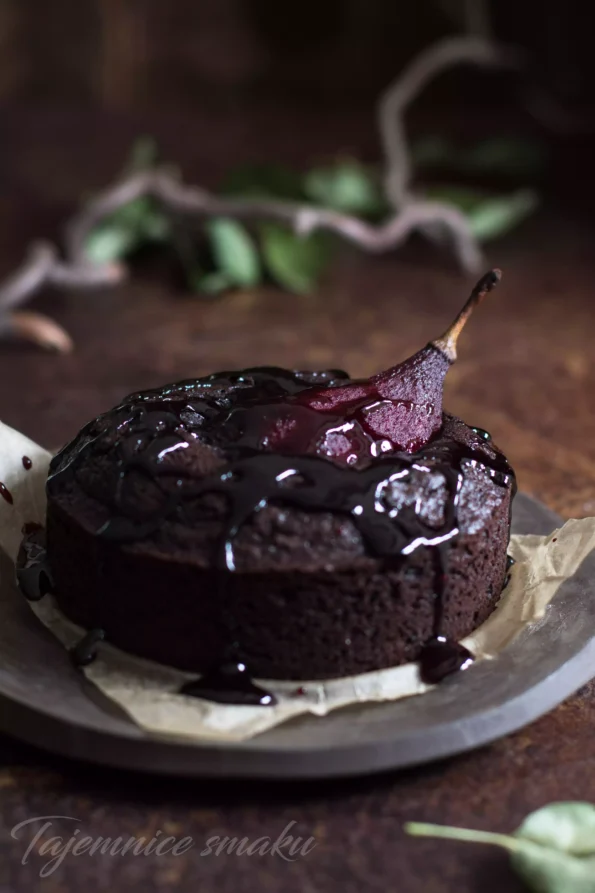 EXECUTION
PEARS
Boil red wine with additives in a pot.
Peel the pears leaving the tail.
Reduce the heat under the pot of wine and gently add the pears.
Pears are cooked in wine over low heat for about 45 minutes.
Turn the pears gently from time to time so that they can color evenly.
Pears are slightly cooled in a pot together with the wine.
The finished pears should be firm and red. It is important that they do not overcook and fall apart.
CAKE
In one bowl, mix the dry ingredients: flour, cocoa, baking powder, soda and salt.
In another bowl, beat the sugar, eggs and butter until you get a light and uniform mass.
Gently remove the pears from the wine and set aside.
Strain the wine through a sieve.
Add 250 ml of strained wine to the egg, butter and sugar mixture.
Whisk until the ingredients are combined.
Add the mass to the dry ingredients.
Gently stir with a spoon until everything is combined.
Put the dough into a buttered mold.
Push the pears into the dough so that they are upside down.
Bake the cake in a preheated oven to 180 ° C for about 45 - 50 minutes, until the so-called. dry stick.
Cool the cake with the wine glaze.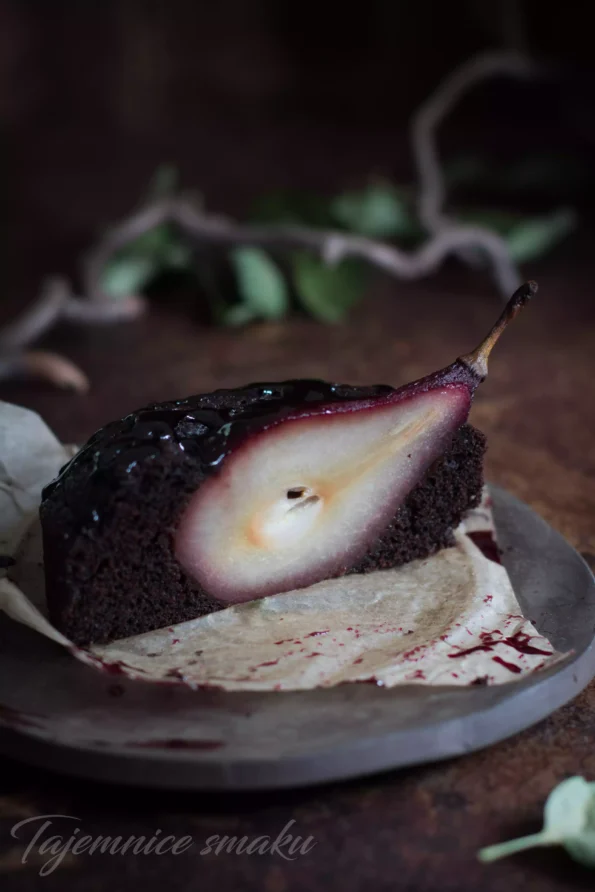 WINE GLAZE
Add a tablespoon or two of sugar to the remaining wine.
Slow cook until the liquid is reduced and a thick syrup is formed.
Sprinkle the hot glaze over the cake.
also check
Comments