Aromatic fruit dessert - pears cooked in spicy red wine
Pears cooked in red wine with spices are a very unique and elegant dessert.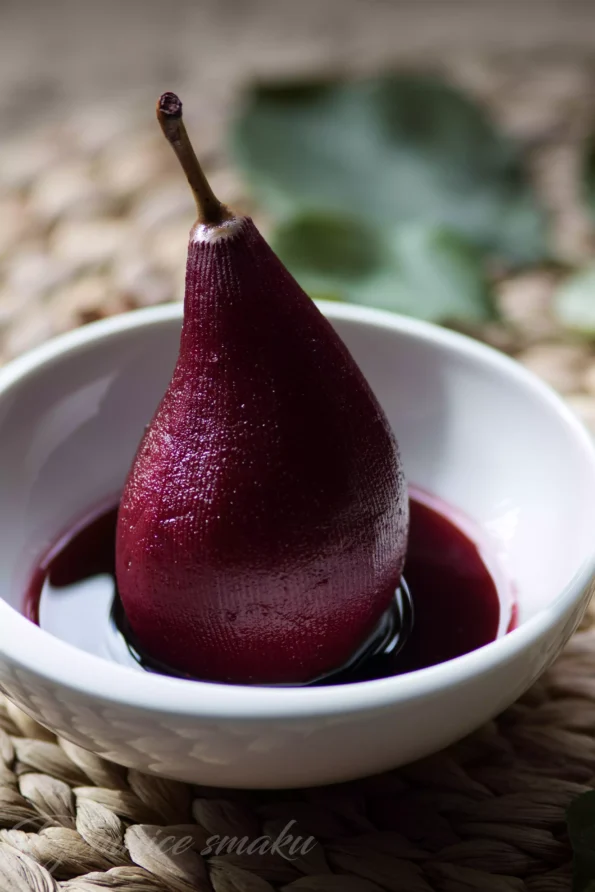 This is a very simple recipe with just a few steps. However, in order for everything to succeed, it is worth following a few tips.
The most important thing is to choose the right fruits. Pears should be firm and firm. If they are too ripe and soft after cooking, they may become mush, and we don't want that.
Pears should be cooked on low heat, the wine should only blink slightly.
Pears are best for cooking. will be a wide pot. Pears should float freely in the wine.
Pears are usually half submerged in wine, so turn the fruit gently every few minutes during cooking. This will allow the pears to cook and color evenly. We can pour more wine, but then it will be a very expensive dessert.
Pears cooked in red wine can be prepared in advance. Cooked and cooled, we store in the fridge for up to three days, in a glass container, tightly closed.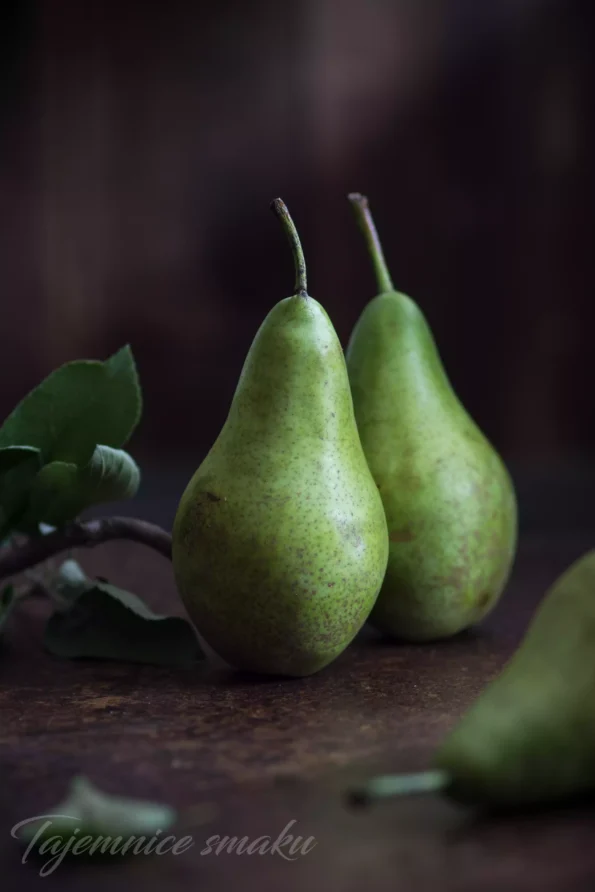 Wine pears can be served cold or hot, in a wine sauce or with other additions. The remaining wine can be used to make syrup. Then we add a teaspoon or two of sugar to the wine and simmer it over low heat until the liquid reduces and thickens. Pears poured with such syrup will taste delicious.
An excellent addition to pears cooked in red wine will also be ice cream, as well as hot or cold chocolate sauce.
INGREDIENTS
750 ml dry red wine
6 hard pears
100 g sugar
1 orange peel
juice from 1 orange
1 star anise
a stick of cinnamon
green cardamom - 1 pod
5 peppercorns
3 cloves li>
optional handful of blackberries or blueberries - fresh or frozen
EXECUTION
Boil the red wine with the additions in a pot.
Peel the pears, leaving the tail.
Reduce the fire under the pot with the wine and gently put the pears.< /li>
Boil the pears in the wine over low heat for about 45 minutes.
Gently turn the pears from time to time so that they can color evenly.
Cool the pears slightly in a pot together with wine.
The finished pears should be firm and red. It is important that they do not overcook and fall apart.
also check
Comments