Pickled salmon in beetroot, horseradish, dill
Gravlax is a traditional dish for Scandinavian cuisine. The translation is a bit dark, because grav means grave, lax - salmon, which is more or less "buried salmon". This makes sense because in the Middle Ages, fishermen salted salmon, wrapped it in birch bark and buried it in sand to slightly ferment it.
We will bury this salmon too, but in salt and sugar. Cover with beets, add a little something and put it in the fridge.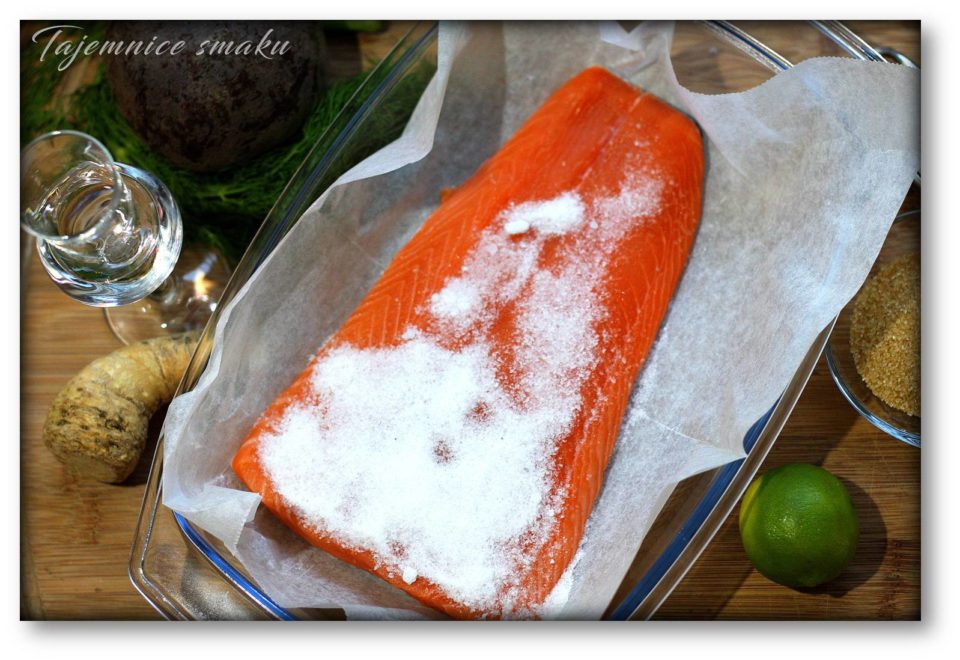 Ingredients
500g raw salmon with skin
150g coarse rock salt
30g cane sugar
30g horseradish (freshly grated or from a jar)
250g raw beets
40ml plum brandy
1 bunch dill
1 lime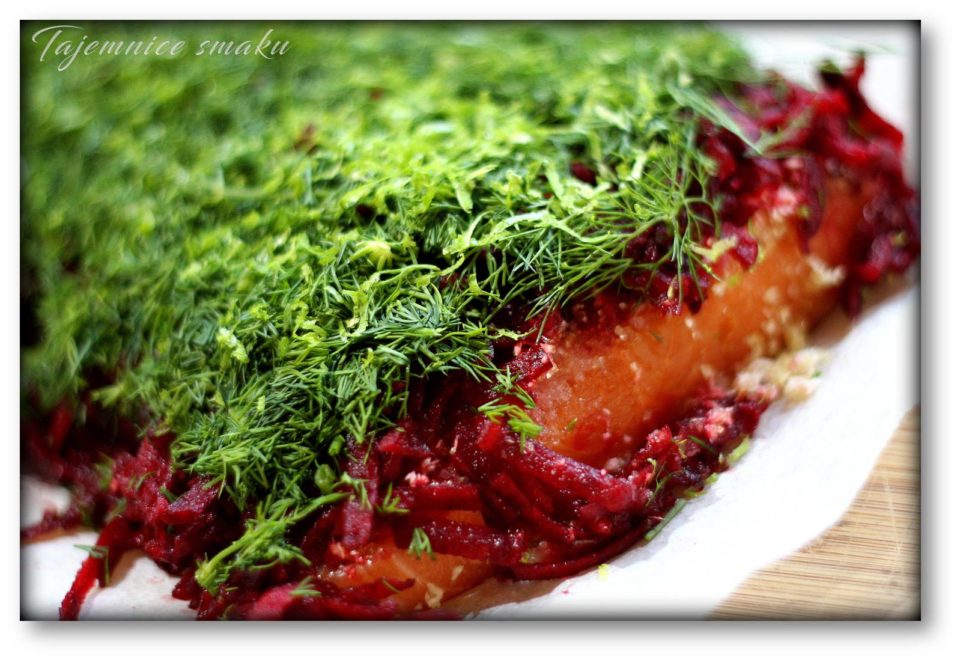 Execution
A glass dish, the size of which is suitable for salmon, is lined with cling film with a large supply, so that the fish can then be wrapped with it.
Peel the beetroots and grate them coarsely. Grate the skin of the lemon and squeeze the juice. Finely chop the dill.
Clean the salmon of scales and bones, dry thoroughly with paper towels. Place in a baking dish, skin side down. Coat the fish evenly with salt and sugar. On top, gently spread the horseradish and put the grated beets, sprinkle with slivovitz, lime juice, sprinkle with dill and lime zest. Cover tightly with foil. It is good to weigh something down, I put a board and on it, for example, jars with preserves. Put the salmon prepared in this way in the fridge for 48 hours.
After this time, we take the fish out from under the "eiderdown" of all the ingredients, rinse it slightly under running, cold water and dry it thoroughly with a paper towel. Cut the salmon into thin slices at an angle. Store in the fridge for up to 2 weeks, covered (I cover with baking paper or cling film).
I also recommend the recipe for gravlaxa with wasabi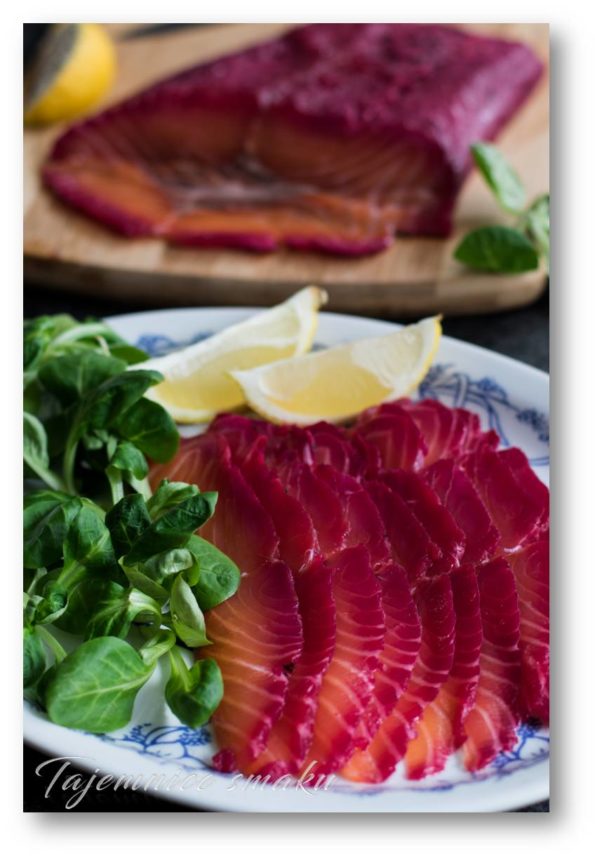 Salmon can be served in various ways:
like carpaccio, sprinkled with cottage cheese and lightly sprinkled with olive oil
with horseradish, dill and garlic sauce
like sashimi
on toast
...
Enjoy!
Inspiration - Jamie Olivier's recipe from the book Jamie's Culinary Expeditions
Save
Save< /span>
also check
Comments