HERRING IN OIL, DRIED PLUMS, WALNUTS AND LIME
After Christmas, everyone's eaten... and any day New Year's Eve :-) Many people welcome the new year at home with their family and friends. This recipe is one of the snack ideas for the New Year's Eve buffet. We can prepare the herring a few days earlier, they will be tastier and we will have more time for ourselves :-)
<! - wp: image {"align": "center", "id": 535, "className": "is-style-default"} ->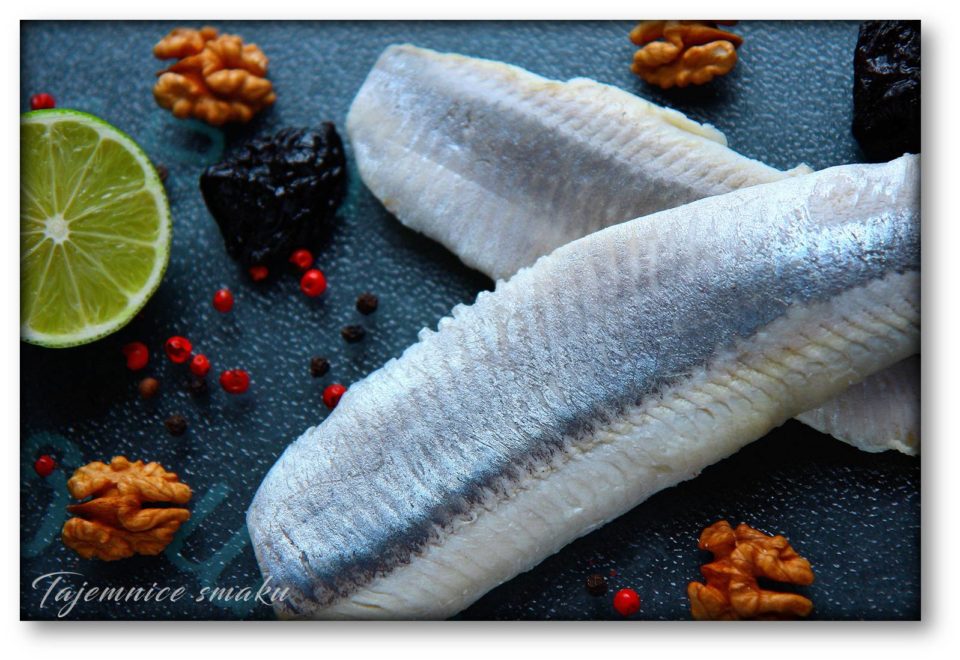 <! - / wp: image -> <! - wp: paragraph {"align": "center"} ->
Ingredients
<! - wp: paragraph {"align": "center"} ->
6 pieces of salted herring flaps
<! - wp: paragraph {"align": "center"} ->
10 California Prunes
<! - wp: paragraph {"align": "center"} ->
1 lime
<! - wp: paragraph {"align": "center"} ->
20g of walnuts
<! - wp: paragraph {"align": "center"} ->
2 shallots
<! - wp: paragraph {"align": "center"} ->
ground colored pepper
<! - wp: paragraph {"align": "center"} ->
oil
<! - wp: image {"align": "center", "id": 534, "className": "is-style-default"} ->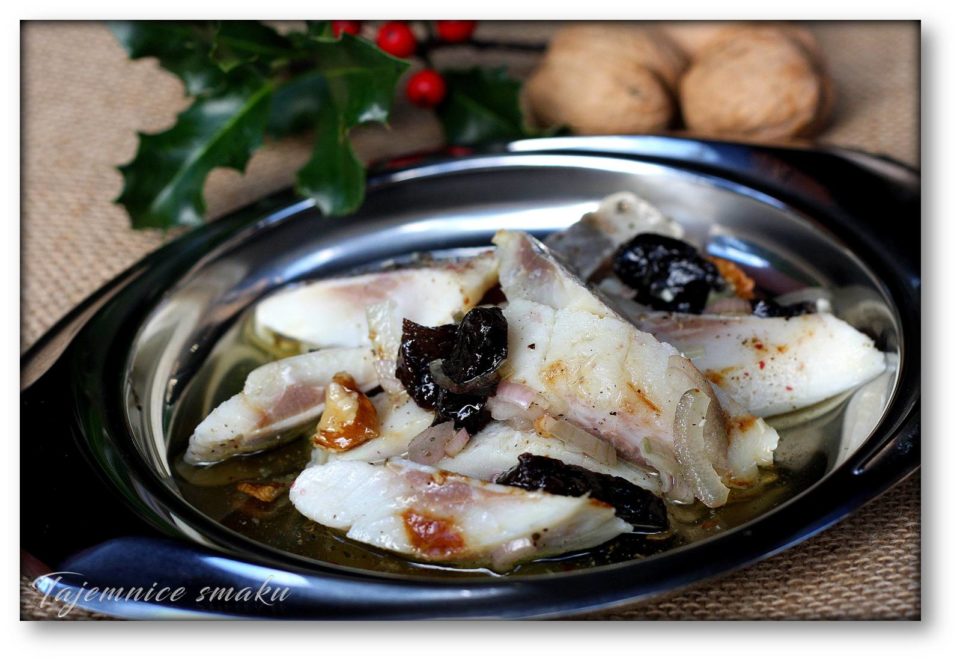 <! - / wp: image -> <! - wp: paragraph {"align": "center"} ->
Soak herring fillets in cold water, preferably in the refrigerator overnight. After soaking, drain and cut into strips 1-2 cm wide.
Peel the shallots and cut them into feathers or into small cubes, as we like.
Cut the plums into thin strips. Chop the nuts, but not too finely.
Divide all ingredients in half and put two layers in a bowl, alternating them: herring, shallots, plums and nuts. Season each layer with pepper and sprinkle with lime juice.
At the end, pour the oil over the whole so that it covers the ingredients and put it in the fridge.
Save < / span>
also check
Comments