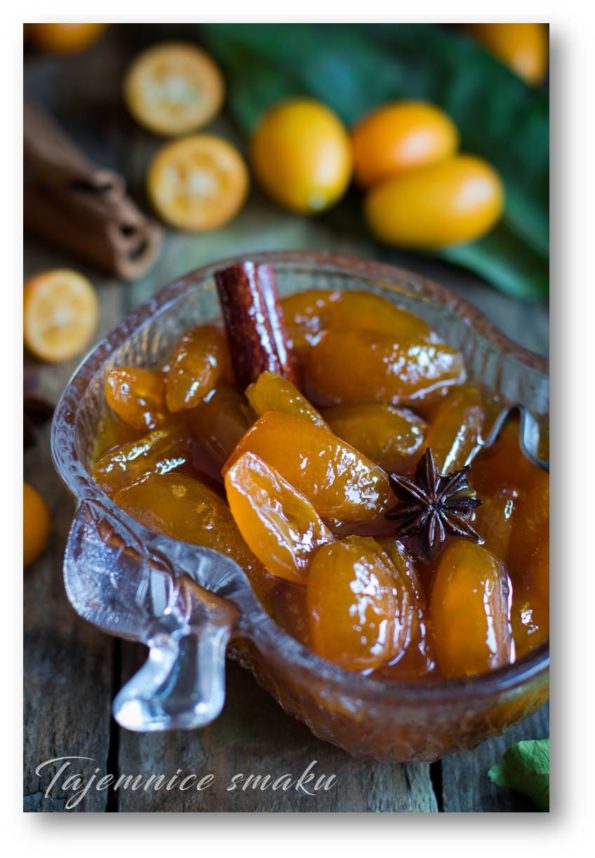 What are kumquats? They are such small oranges that stand out from other citrus fruits in that they have a sweet peel and tart flesh and are usually eaten whole.
The kumquat otherwise known as the Chinese mandarin is a citrus that originated just from China. Fortunella is another of this citrus, derived from the name of the plant gatherer Fortune, who brought in the mid-19th century kumquats to Europe. My kumquats come from an organic farm in Sicily.
Candied kumquats are a great addition to ice cream, pudding, rice on milk, cheesecakes, panna cotta and even oatmeal.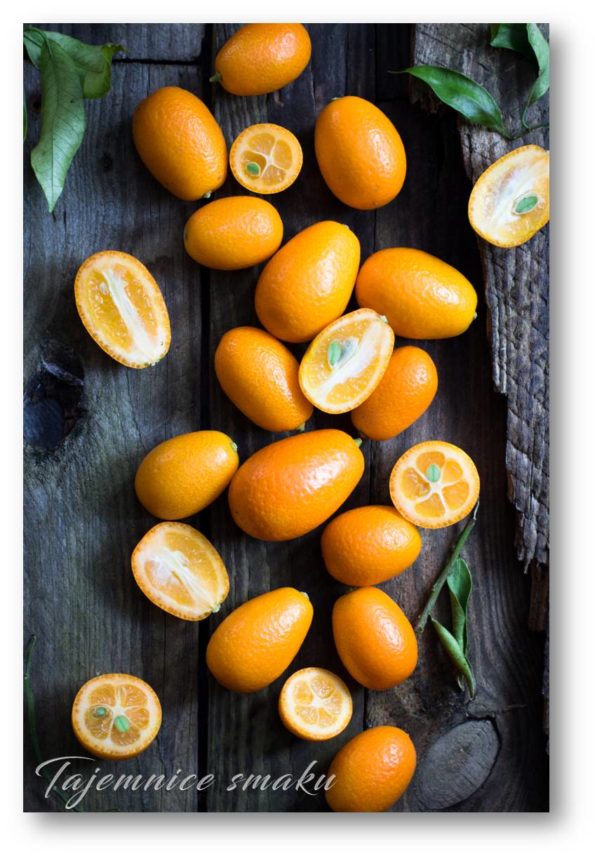 Ingredients
250 g of kumquats
100 g cane sugar
80 g of honey
star aniseed
lap of cinnamon
100 ml orange liqueur
Making
Wash kumquats, cut in half lengthwise, remove seeds. In a heavy-bottomed saucepan put kumquats, sugar, honey, spices and pour in the liquor. We bring the whole thing to a boil, reduce the heat and cook for about 15 minutes, until the syrup thickens slightly. Stir from time to time. We take out anise and cinnamon from the saucepan and pour into a jar. If you like spices, cinnamon and anise can be left in the jar along with the fruit. Store the kumquats in the refrigerator for up to two weeks.
Tasty!
also check
Comments