Homemade preserves - sauerkraut with carrots, apples and cumin
PICKED CABBAGE
Quote from the book "Polish Cuisine - an indispensable manual for cooks and housewives in rural and urban areas"  - Toruń 1901.
It's been over 100 years and nothing really has changed when it comes to sauerkraut!
But... what is this ribbon?
I looked it up and in the Polish language dictionary it says that a węborek is a bucket in the Poznań dialect - and we have a solution to the riddle.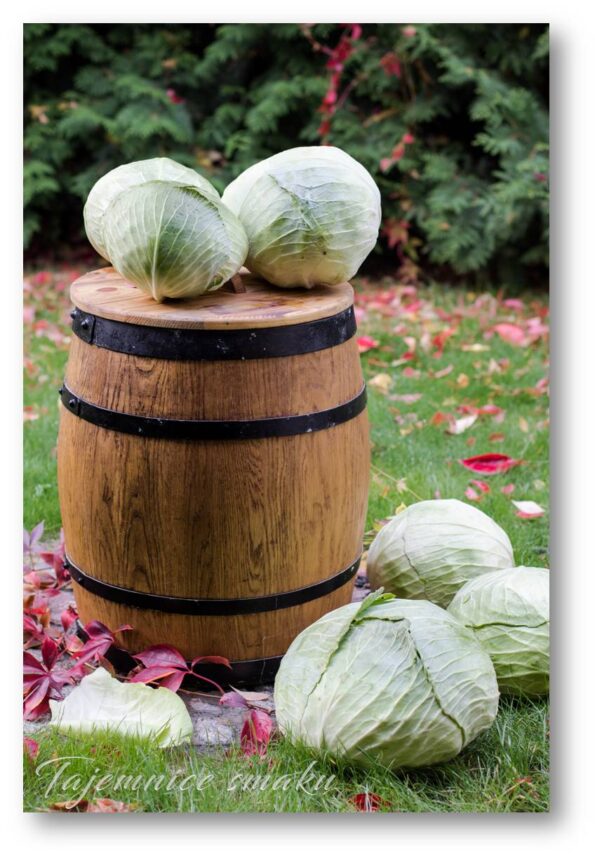 INGREDIENTS
Oak barrel 50 l
40 kg of cabbage, late varieties
4 kg of carrots, cleaned and finely grated
cumin
rock salt - 20g per 1kg of cabbage
10 pieces of apples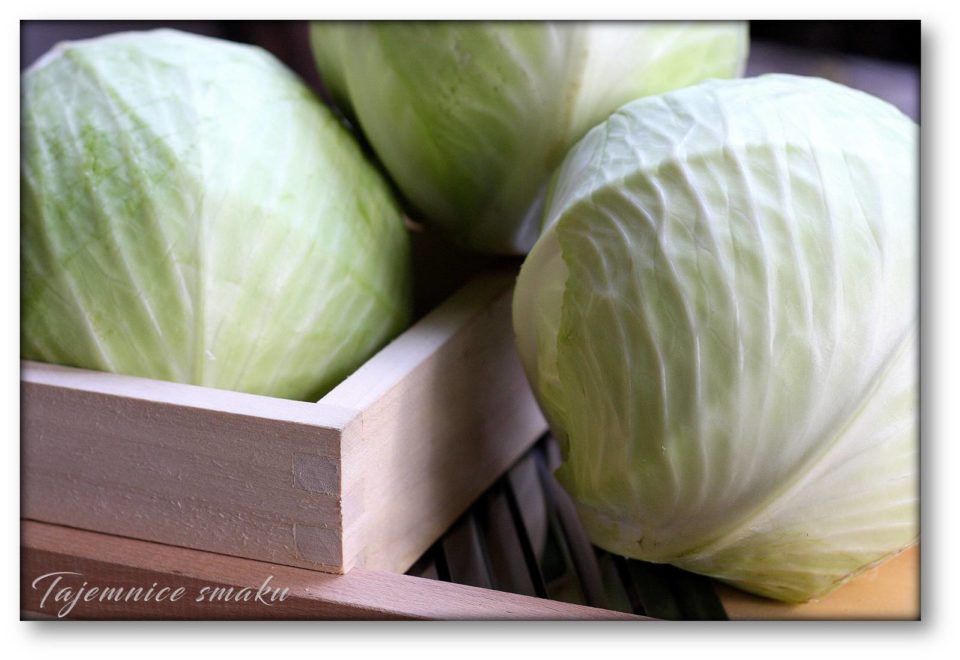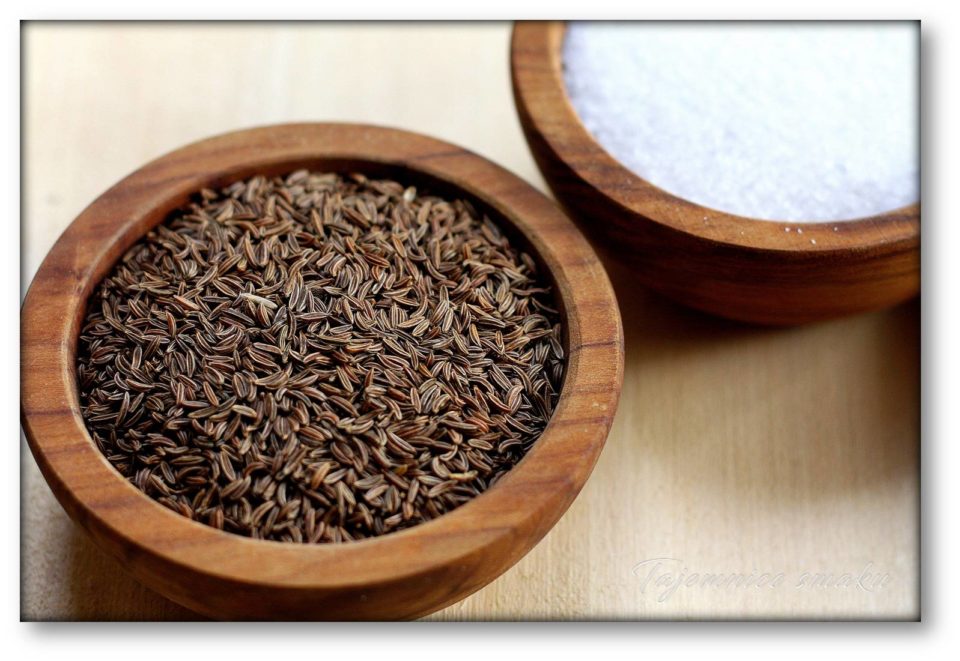 Execution
Just like over a century ago, we clean the heads of cabbage from the outer, dirty and rotten leaves, we cut out the cores and do not throw them away - we eat the cores!
The bottom of the barrel is lined with cabbage leaves and apples.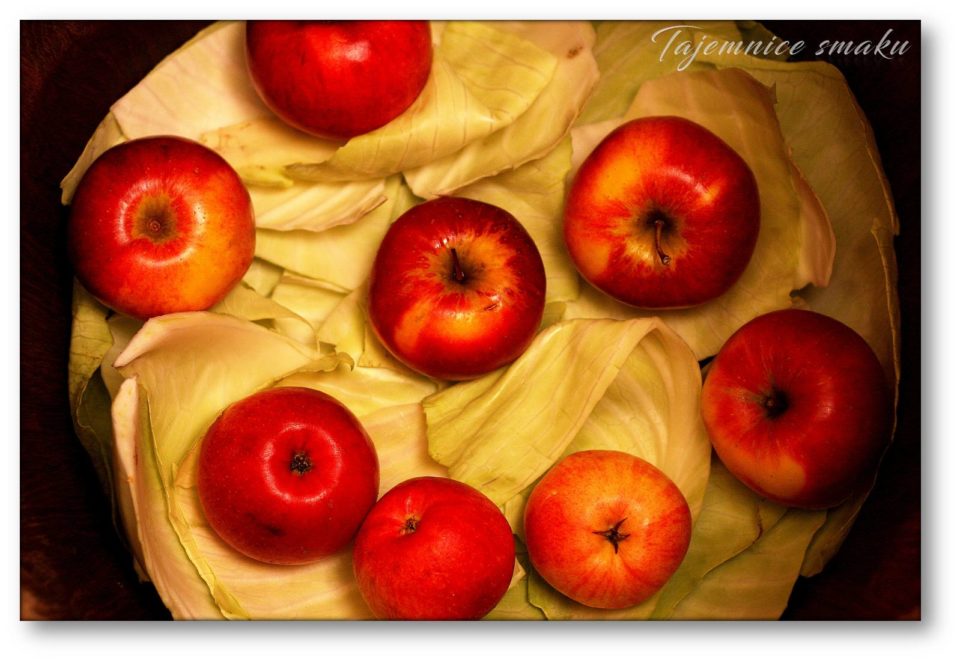 Slice the cabbage on a mechanical shredder into a larger bowl or into a "weaver"...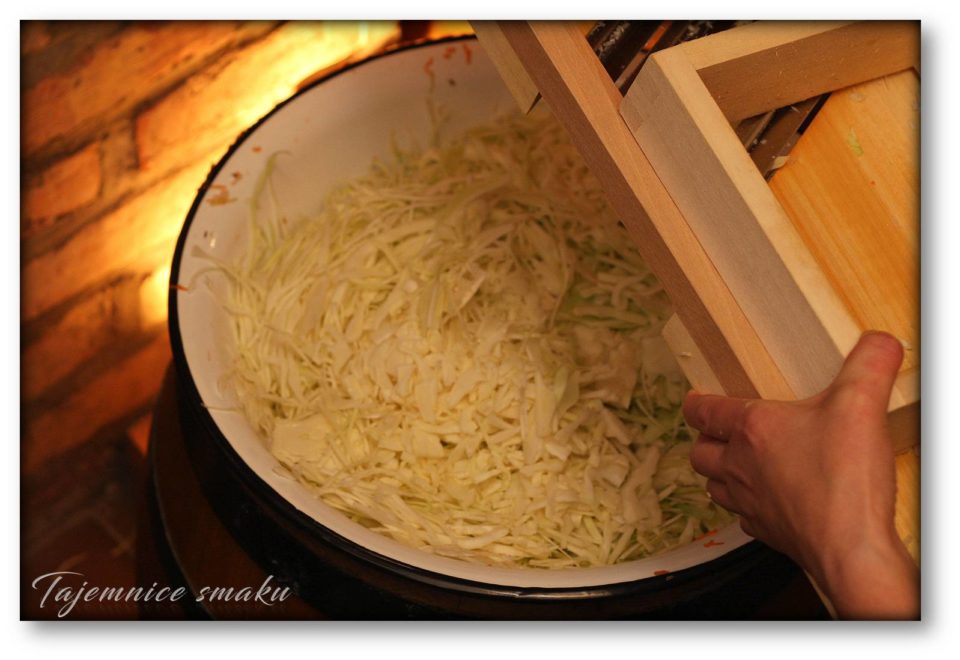 Add a few handfuls of grated carrot to the shredded cabbage, cumin as desired and salt.
SALT - 20g per 1kg of cabbage
 Mix by hand and transfer to the barrel.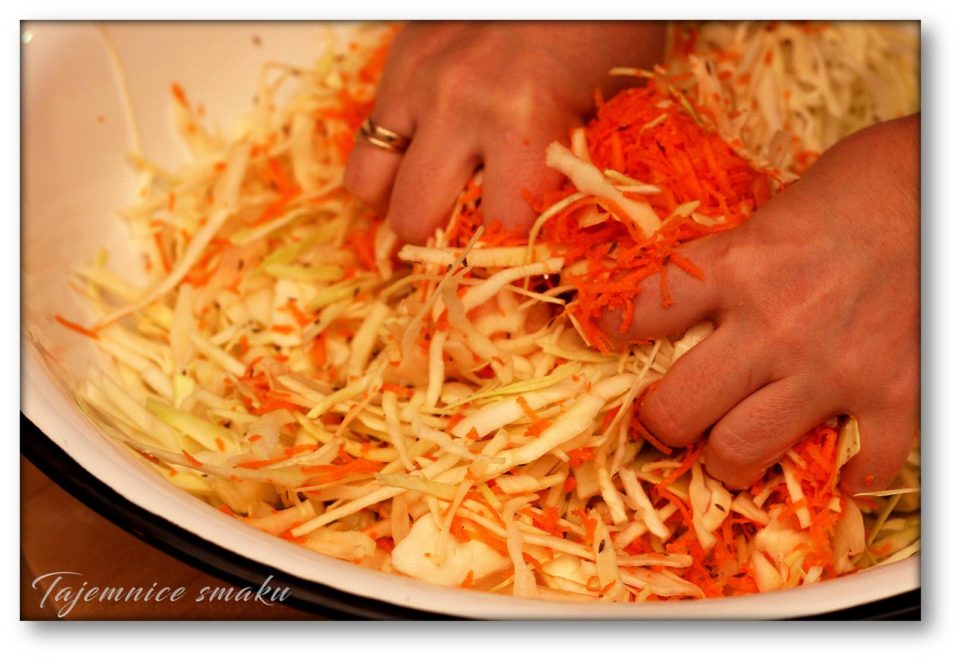 We beat each portion with a pestle. You can throw a virgin into a barrel, which she would beat with her bare feet! We searched... without success.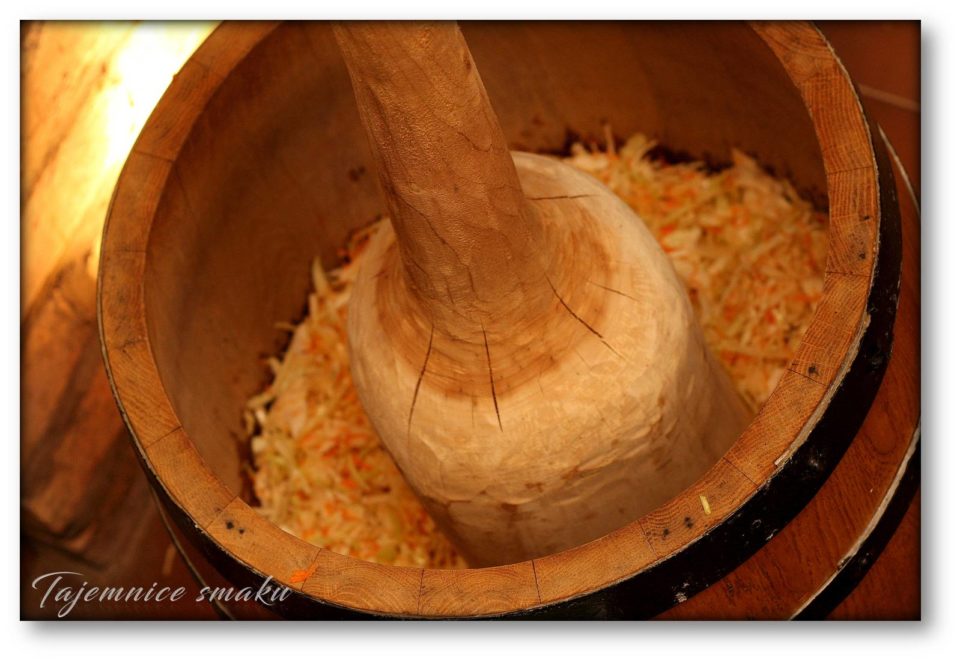 We repeat all the treatments until the products run out or the barrel is full. Finally, the barrel is covered, weighted with a stone and closed.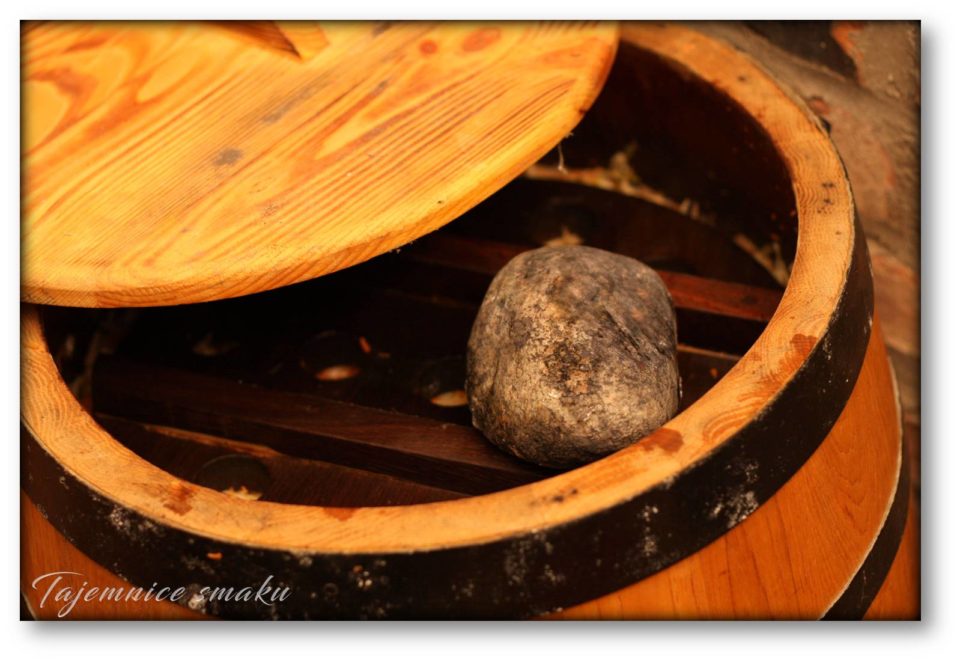 After a few days of fermentation (3 - 7 days, it all depends on the temperature of the room where the barrel is placed) pierce the cabbage with a stick. We stick the stick to the bottom, place by place, in order to drain excess gases.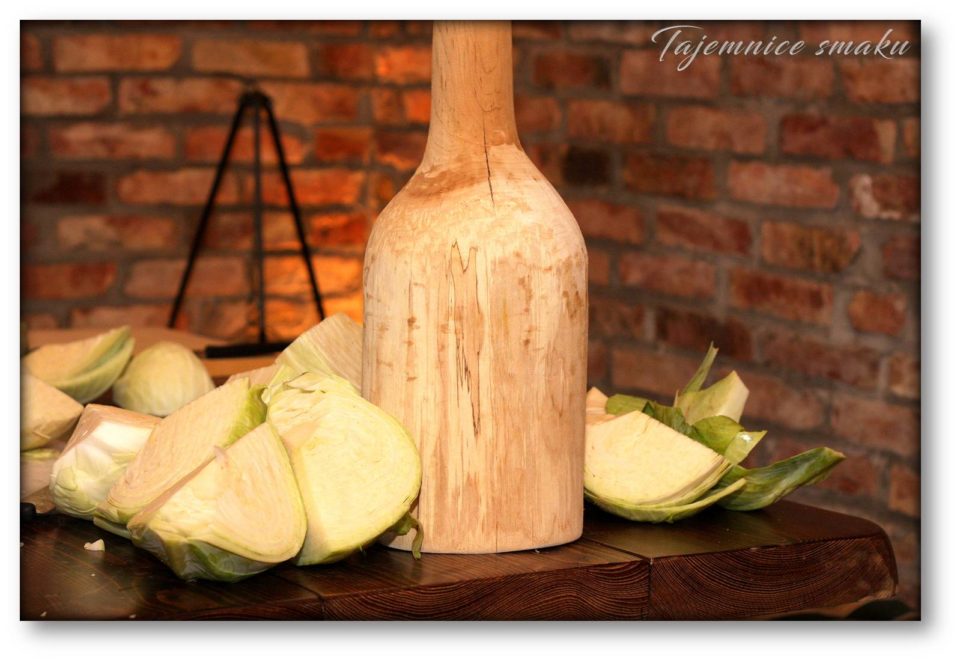 Cabbage changes its taste as it matures. When it reaches the acidity that suits us best, we put it into sterilized jars. We store it in a cool place.
Tasty and healthy!
Save< /span>
Save< /span>
Save
Save< /span>
Save
also check
Comments