<! - wp: image {"id": 2746, "sizeSlug": "medium"} ->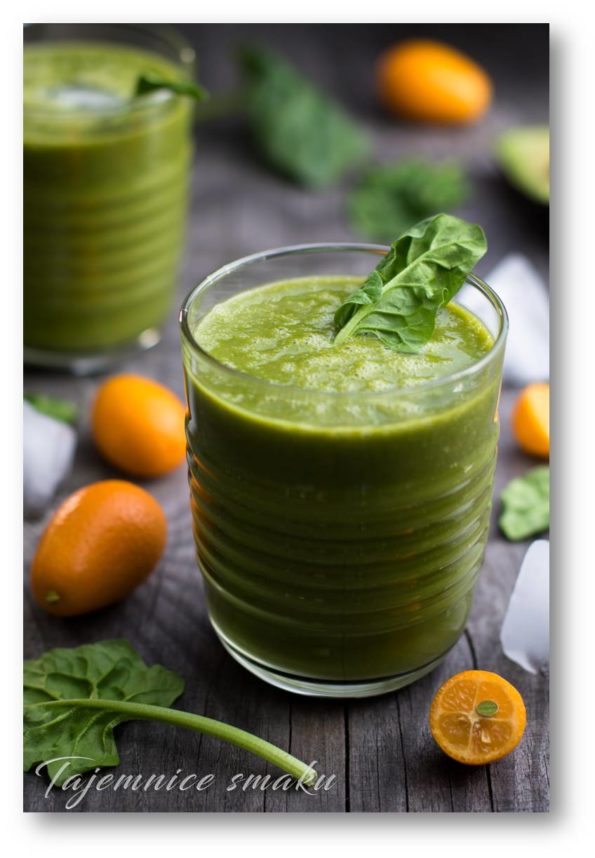 <! - / wp: image ->
Green smoothie is a bomb of vitamins and minerals. The fruit and spinach contained in this cocktail are an excellent source of vitamin C, which strengthens immunity.
To get a smooth drink in the beginning mixing, pour a small amount of water and ice cubes. Thanks to this, we will get well mixed pulp, which in the second stage of mixing is filled with water.
Ingredients
100 g of fresh spinach
50 g kumquats
1/2 avocado
200 ml of water + 200 ml of water
a glass of ice cubes
100 ml of orange juice (or orange flesh)
Execution
Wash and dry all ingredients. Kumquat fruit Cut it in half and remove the stones. Put the spinach leaves into the mixing cup, kumquats together with the peel, avocado flesh, ice cubes and pour 200 ml of water. We mix everything into a smooth cocktail. Pour the remaining 200 ml of water, juice from oranges, mix for 3 seconds and... on health!
also check
Comments