<! - wp: heading {"level": 6} ->
"Green cocktail" in... red color
<! - / wp: heading -> <! - wp: image {"id": 2874, "sizeSlug": "medium"} ->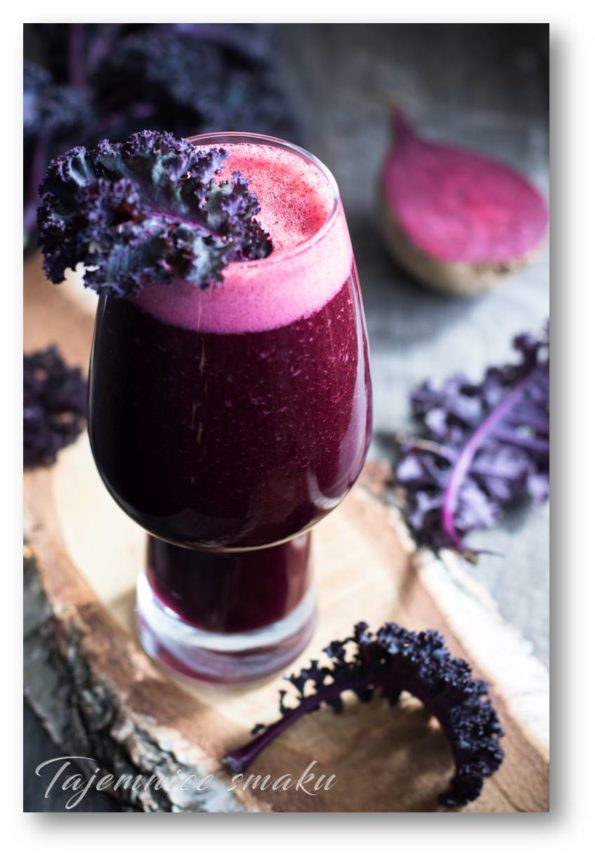 <! - / wp: image ->
Do green smoothies always have to be... green? This time the red wine version. The dark ruby ​​color of the cocktail is due to beetroot red, pink grapefruit and purple kale. This cocktail is a real bomb of vitamins, antioxidants and other goodness. The only thing that may not suit everyone is the taste - sour and sour... perfect for me!
Ingredients
1 pink grapefruit
1 medium red beet
1 cm of ginger
150 g of kale leaves, no hard stalks
200 ml of water + additional dose at your discretion
a glass of ice cubes
Execution
Wash and dry all the ingredients, peel the grapefruit, beetroot and ginger. Put the kale leaves, cut into smaller pieces, grapefruit, beetroot and ginger into the mixing cup, add ice cubes and add 200 ml of water. We mix everything into a smooth cocktail. To obtain the most suitable consistency, add water and mix again briefly.
Cheers!
also check
Comments