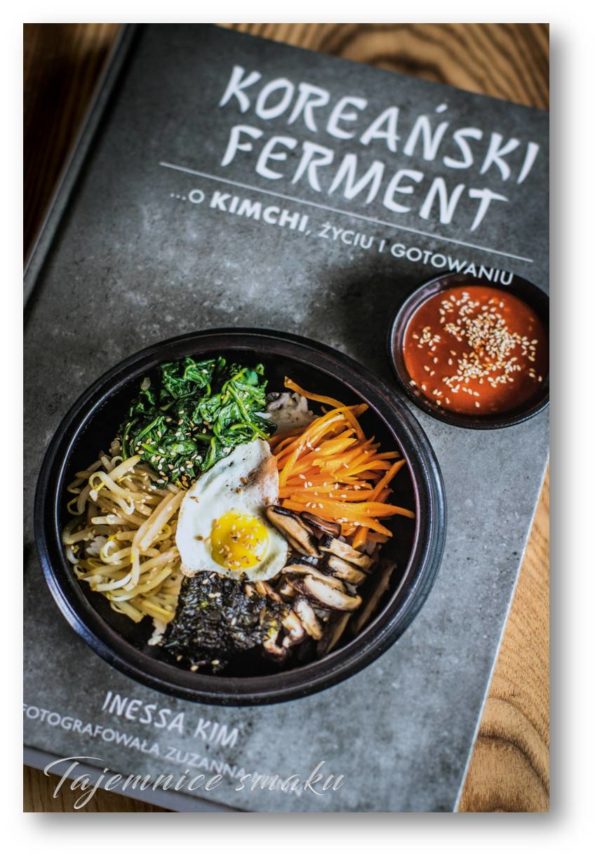 Inessa Kim - an ethnic Korean, a historian by education, a cook by vocation. He has been living in Poland for over twenty years. She was a participant in one of the editions of the culinary show Top Chef. For several years, she has been teaching Korean cooking at culinary workshops. This is how Inessa and I met at the "Kimchi" culinary workshop*. From the first dish prepared together, thanks to Inessa, I became friends with Korean cuisine. Do I remember this dish? Of course, these were kimchijeon, or kimchi pancakes. Delicious and very easy to make pancakes, which, as Inessa recalls, resemble the Subcarpathian fuczki with sauerkraut. The recipe for kimchijeon pancakes can be found in the book by Innesa Kim "Korean ferment... about kimchi, life and cooking".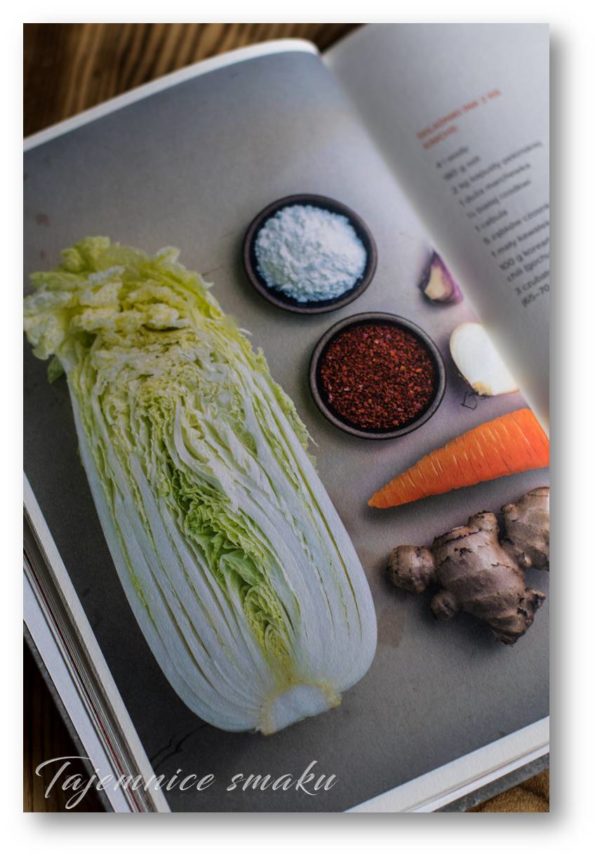 In her book, Innesa explains to us what all the magical names mean, such as, gochugaru, ganjang, chamgireum, gochujang, doenjang...  My favorite is gochugaru, or Korean hot pepper, which is one of the most important ingredients in Korean cuisine.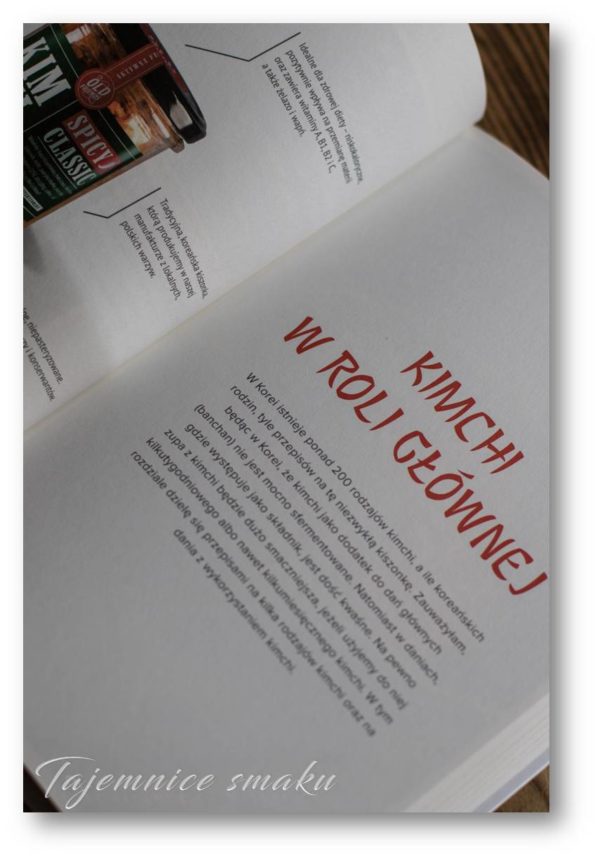 "There are over 200 types of kimchi in Korea, and as many Korean families as there are recipes for this extraordinary pickle." This is kimchi, in the book in the chapter "Kimchi in the main role" you will find recipes for several types of this pickle and for dishes using it.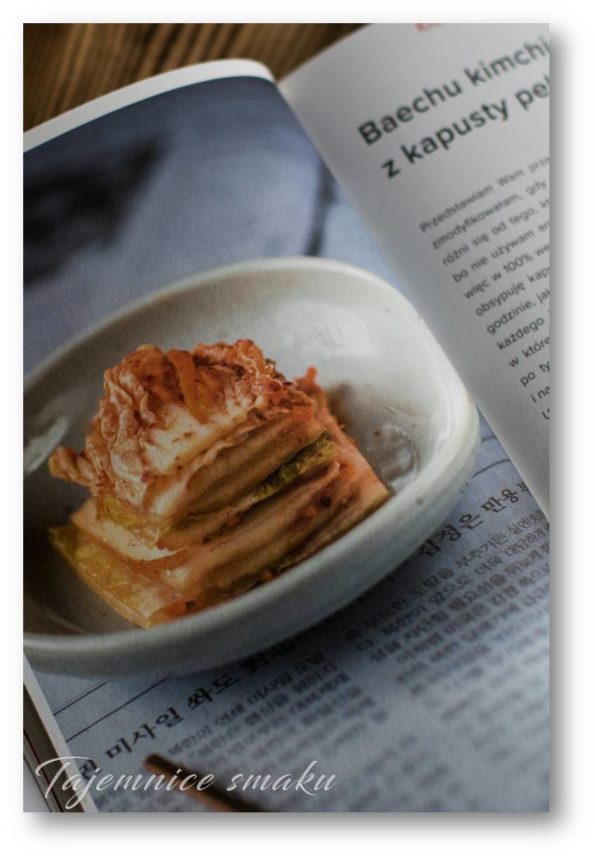 What connects Korean and Polish cuisine? Pierogi! Koreans, like Poles, love dumplings. Fried, boiled in water or steamed, dumplings stuffed with kimchi and more. With Inessa, we made hundreds of tiny, delicious dumplings during the workshop. At such "dumpling" workshops there is a lot of fun and manual exercises, all crowned with a pierogi feast. The book also includes a recipe for kimchimandu, or kimchi dumplings.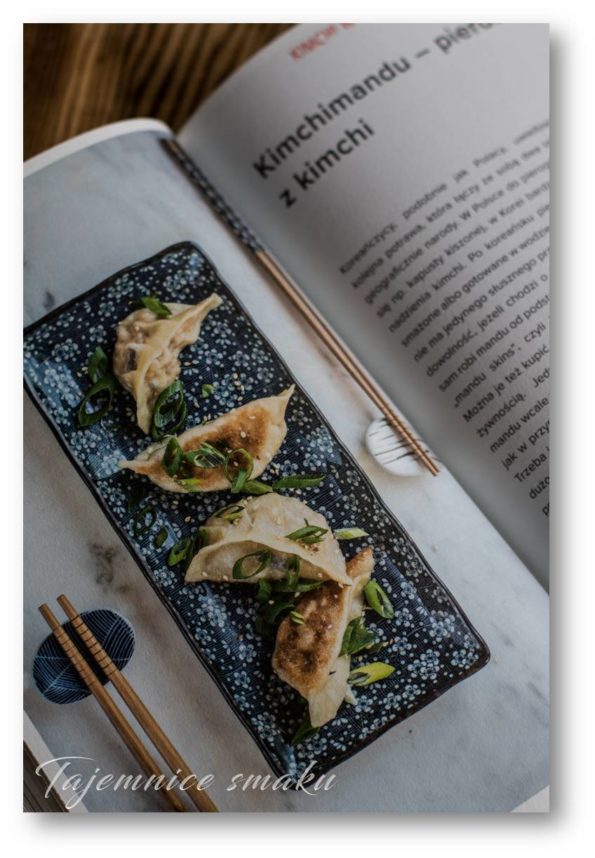 I recommend the book "Korean ferment... about kimchi, life and cooking" - Inessa Kim, in addition to kimchi, there are Korean recipes for dishes without kimchi, meat, vegetarian and vegan dishes, fish dishes and seafood and desserts.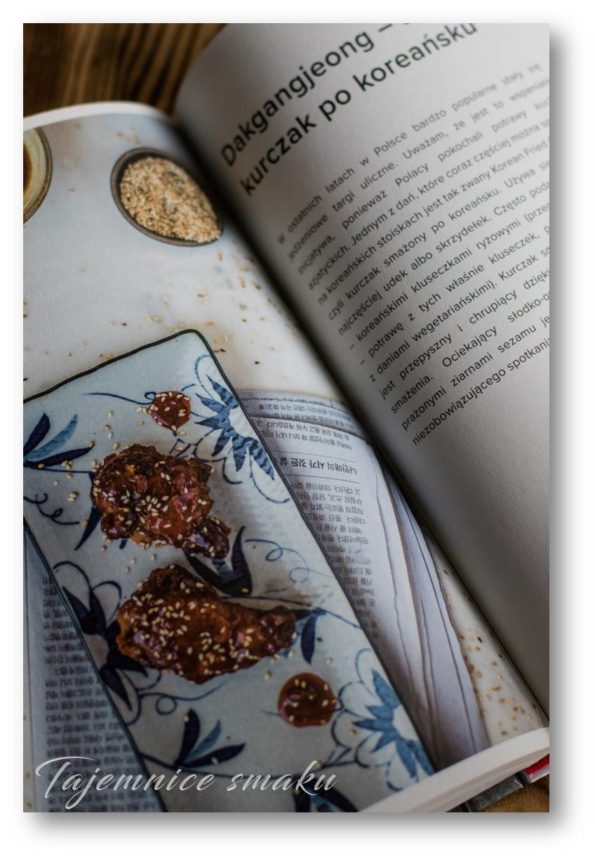 And finally... Dosirak and Inessa's recipe for happiness...
Enjoy your reading!
Photos of dishes - Zuzanna Mann - With a view of the table
* Culinary workshops with Inessa Kim in Szczecin at A culinary atelier
also check
Comments