The book "Indian cuisine - Vegetarian flavors of the world" - Roopa Gulati - a culinary journey into the world of Indian cuisine full of aromatic spices
Roopa Gulati "Indian cuisine - Vegetarian flavors of the world" - a real culinary journey through a country with rich vegetarian traditions and a very varied cuisine. The author, presenting recipes for 70 unusual dishes in her book, reveals the secrets of traditional cooking techniques and ingredients of Indian cuisine.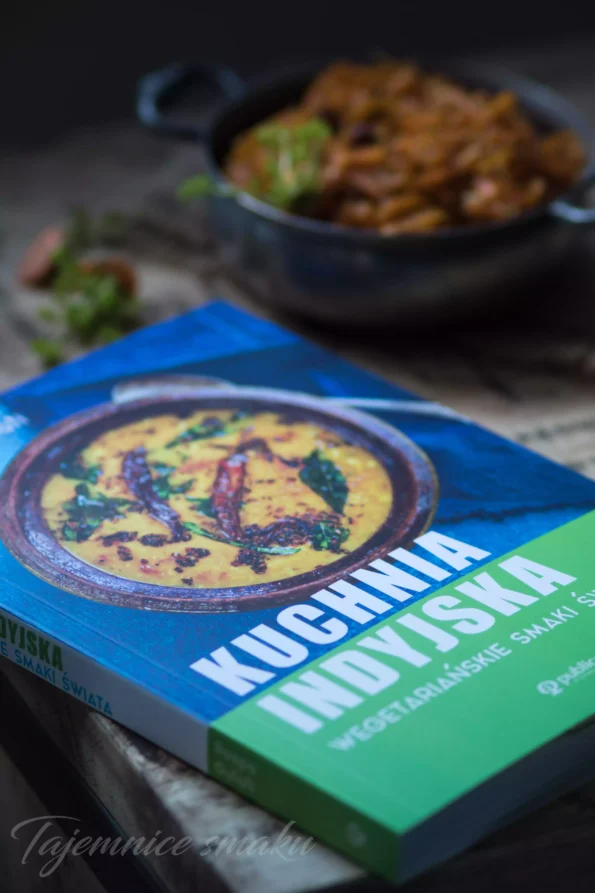 Roopa Gulati - chef, recipe creator and presenter. She has worked for television
as a culinary editor for the Good Food Channel, and as a freelance journalist she has contributed to several television programmes, including BBC2's Rick Stein's India. Her articles have appeared in many magazines and she was a Food Critic for Time Out for 15 years. He hosts regular cooking shows at one of London's most popular food markets, Borough Market.
The recipes in the book come mainly from mothers and grandmothers who, rarely looking at their recipes and measuring the ingredients by handfuls, prepare wonderful family feasts. We will also find recipes for dishes served on the tables of maharajahs in sumptuous palaces, as well as dishes that are sold in markets in small Himalayan villages.
Garam masala, chaat masala, podi, panch phoron or sambar masala are characteristic spice mixes that will allow anyone to create a real Indian-style vegetarian feast in the comfort of their own home. In the book you will find recipes for these aromatic spice mixes, as well as delicious spinach pakoras, samosas with green peas and potatoes, carrot chutney, crunchy cauliflower in saffron and almond sauce and other Indian dishes. The whole is complemented by beautiful, color photographs.
I recommend the recipe from the book for sweet and sour grated carrots cooked in vinegar syrup with chili, ginger, garlic, garam masala, cumin, sesame and raisins, i.e. carrot chutney
The dishes from the book "Indian cuisine - Vegetarian flavors of the world" will certainly bring a unique oriental atmosphere to our kitchen.
Thank you to Publicat for providing a review copy.
also check
Comments