Korean cuisine - Mandu with pork - homemade dumpling
These are very tasty dumplings, it's best to make a large portion and freeze. You can fry the surplus of cooked mandus in a little oil and serve with the sauce according to the recipe.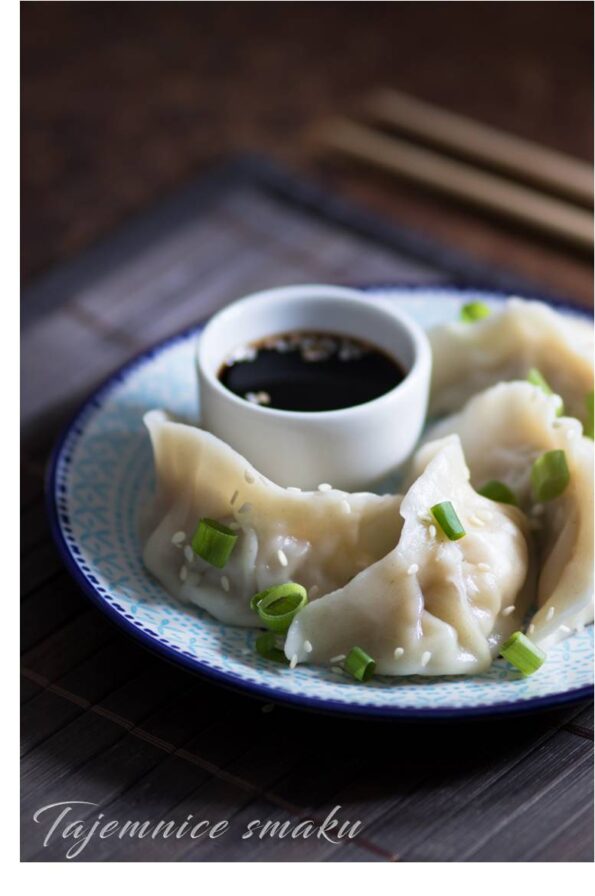 Korean Mandu. The given recipe is for mandu with pork. These dumplings are served at Arirang, a Stockholm restaurant run by Korean sisters with their mother and aunt*. Following the recipe, we can also prepare mandu with pork and kimchi. Just add a handful of chinese cabbage kimchi to the stuffing. If you don't eat meat, replace pork with tofu.
You can get most of the ingredients in the recipe at any grocery store. Sesame oil, soy sauce, rice vinegar and sesame can be bought in larger stores or online, e.g.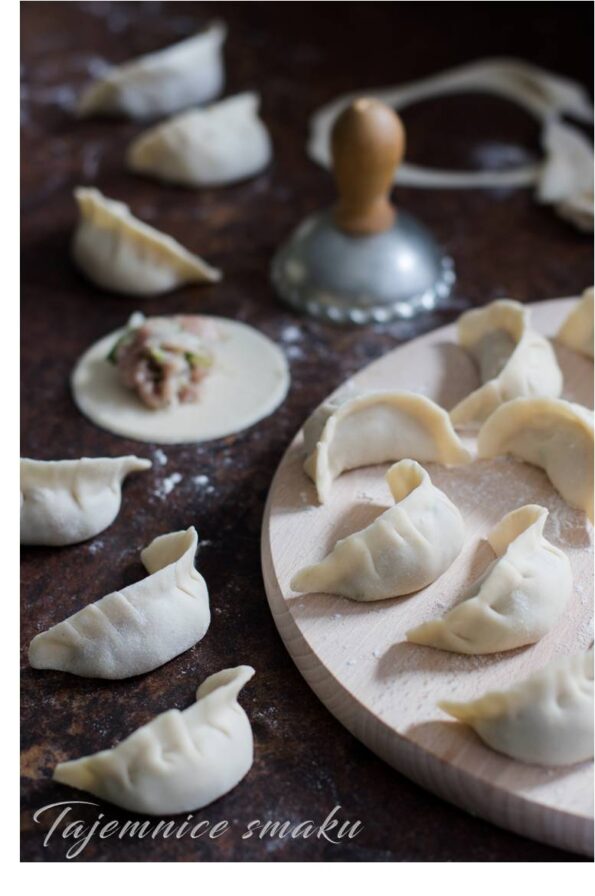 Ingredients
STUFF
500 g of minced pork
100 g of onions
50 g of chopped spring onion chives
200 g Chinese cabbage
2 - 3 tablespoons of grated ginger
1 tablespoon of sesame oil
salt and black pepper
CAKE
500 g of wheat flour type 500
250 ​​- 275 ml of water
SOS
3 tablespoons of soy sauce
1/2 tablespoon of sesame oil
1/2 teaspoon of rice vinegar
ADDITIONAL
sesame
chive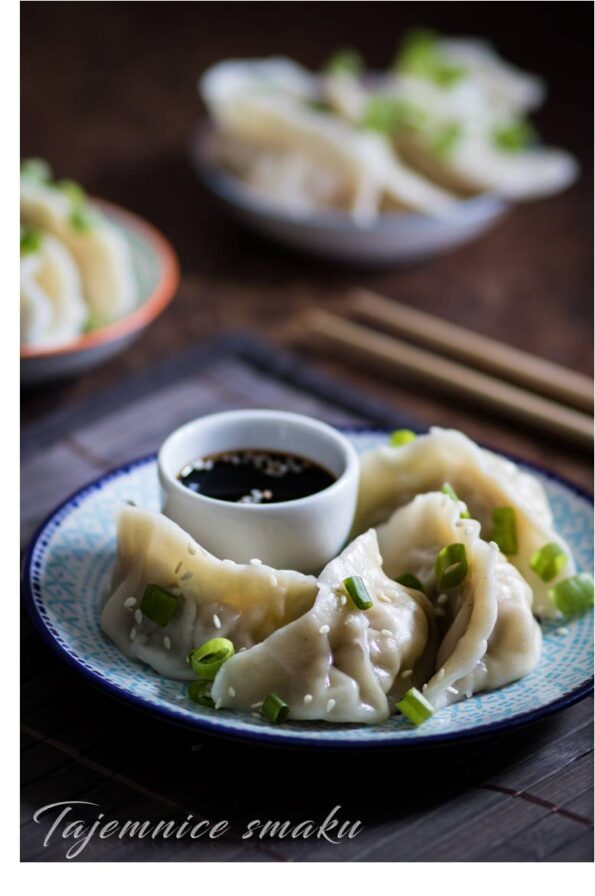 Execution
STUFF
Peel the onion and finely chop it. Thinly slice the cabbage and blanch it (dip in hot water for a minute, then pour cold water and drain). Mix all the ingredients for the stuffing, season and set aside in the fridge.
SOS
Mix the ingredients for the sauce and set aside
CAKE
Make a tight dough from flour and water. Cover the dough with a bowl and leave it for half an hour to "loosen". Then, roll out the dough portions on a lightly floured board and cut out circles with a glass or a mold. We can use another method, i.e. form rolls from the dough and cut it into pieces. Shape each piece into a ball and roll it out into a round cake. Decide for yourself which way is most convenient for you. Remember not to use too much flour, because then it will be difficult to glue the edges of the dumplings.
Put a tablespoon of stuffing in the center of each pancake. form crescent-shaped dumplings from the dough, making small folds and pressing them along the edge.
Mandu dumplings are cooked in batches. Drop into boiling water and cook for 6-7 minutes until fully cooked. Remove the dumplings with a slotted spoon from the water and serve with the sauce. The whole thing can be sprinkled with sesame and chives.
*Inspiration  Korea - Not only kimchi - 50 inspiring recipes< /a>
also check
Comments