<! - wp: image {"id": 2605, "sizeSlug": "medium"} ->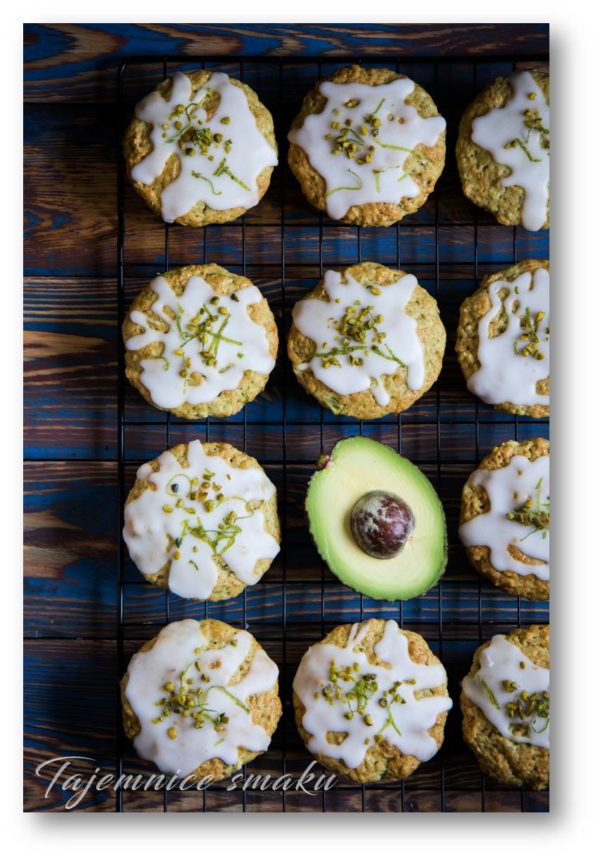 <! - / wp: image ->
Avocado muffins are very tasty baked goods with a delicate and moist flesh. I like avocados very much and I never thought that it could be one of the ingredients of muffins. I have to admit that curiosity won out so I decided to give it a try.
Ingredients
MUFFINY
300 g of type 500 flour
100 g of sugar
1.5 teaspoons of baking powder
2 limes - juice and grated skin without albedo
100 ml of oil
3 eggs
1 - 2 avocados (200 g flesh)
30 g pistachios, coarsely chopped
GLAZING
100 g of powdered sugar
2 tablespoons of lime juice
rubbed skin with limes
15 g of chopped pistachios
Execution
Mix the flour with sugar, baking powder and zest grated with limon and chopped pistachios. Using a mixer, mix the flesh with avocado, eggs, oil, and lime juice. Gently mix the dry ingredients with the mass of z fill the avocado and ready-made dough forms. Bake in an oven preheated to 180 ° C for about 25 minutes, or to a dry stick.
Mix sugar with lime juice, pour over the cooled muffins and decorate with chopped pistachios and grated lime zest.
Enjoy your meal!
also check
Comments