<! - wp: heading {"level": 5} ->
A healthy, tasty and quick breakfast
<! - / wp: heading -> <! - wp: image {"id": 3023, "sizeSlug": "medium"} ->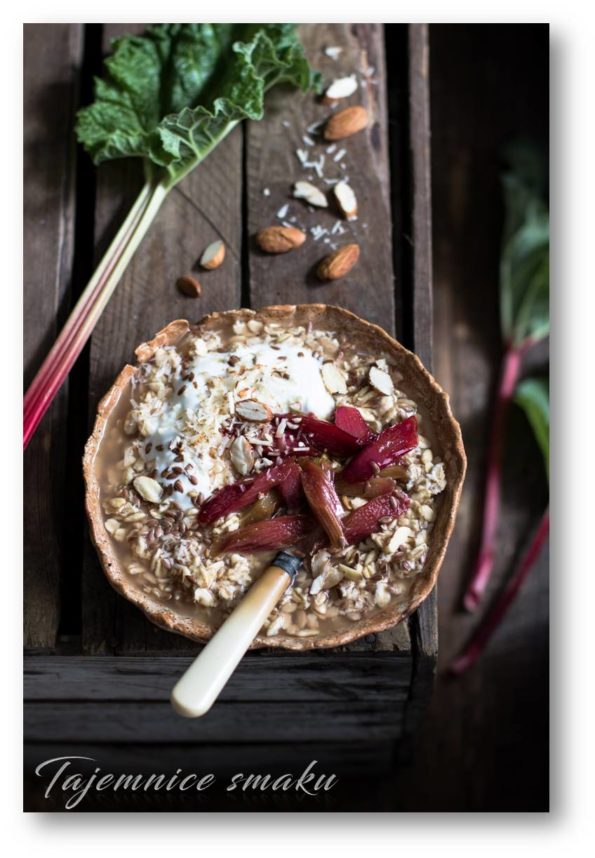 <! - / wp: image ->
Oatmeal soaked in apple juice overnight is a healthy and delicious breakfast. It is very easy to make, just pour the juice over the oatmeal and leave it in the refrigerator overnight. In the morning, we add fresh or slightly caramelized fruit, yoghurt, almonds or other additives as you wish.
I recommend plain or mountain oatmeal, for me they taste best after overnight. The instant flakes soften and absorb water very quickly, so there's no need to soak them overnight. If we use instant flakes, the entire dish can be prepared in just 15-20 minutes.
Ingredients
50 g of oatmeal
1 teaspoon of linseed
150 ml of apple juice (for me it's apple and rhubarb juice Wind Orchard )
2 tablespoons of natural yoghurt
1 tablespoon of almonds
rhubarb stalk
a teaspoon of honey
Execution
Pour oatmeal, flaxseed into a bowl or jar and pour it over with juice. Stir and set aside overnight in the fridge.
Cut the rhubarb stalk into pieces and heat it up for a moment over low heat together with the honey. When the rhubarb is slightly softened from the burner, cool it down and put it in the fridge.
In the morning we mix the porridge, if we find that it is too thick, we dilute it, as we like with water or apple juice. On top we put natural yoghurt, rhubarb in honey and sprinkle with coarsely chopped almonds.
Enjoy your meal!
<! - wp: image {"id": 3024, "sizeSlug": "medium"} ->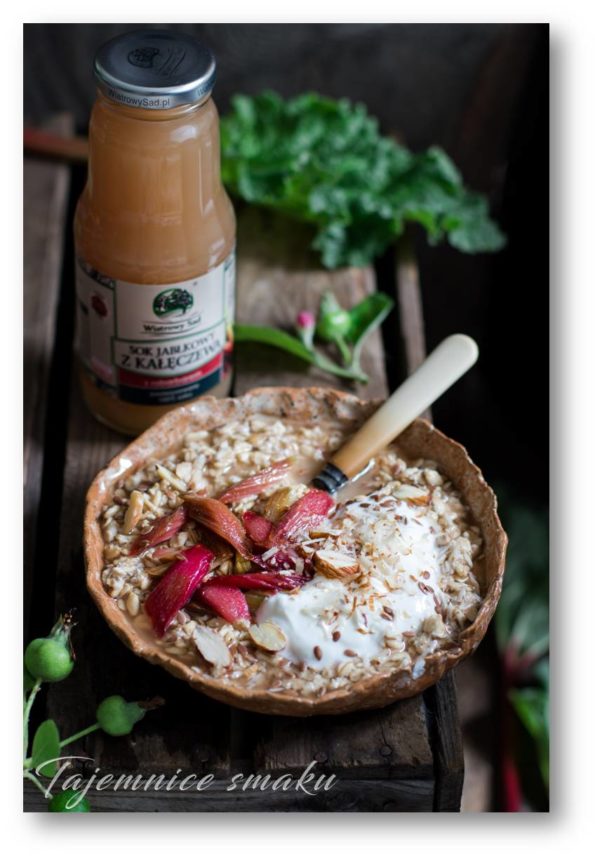 <! - / wp: image ->
also check
Comments