Oatmeal in a jar with yogurt, chia and fruit
Oatmeal in a jar is an idea for a quick and healthy breakfast for busy people. Quick, because prepared the day before, in the evening and sealed in a jar.
The flakes "5 cereals" is a ready-made mixture that can be purchased in the store. You can also prepare it yourself, here are the proportions: oat flakes 20%, barley flakes 20%, spelled flakes 20%, rye flakes 20%, wheat flakes 20%.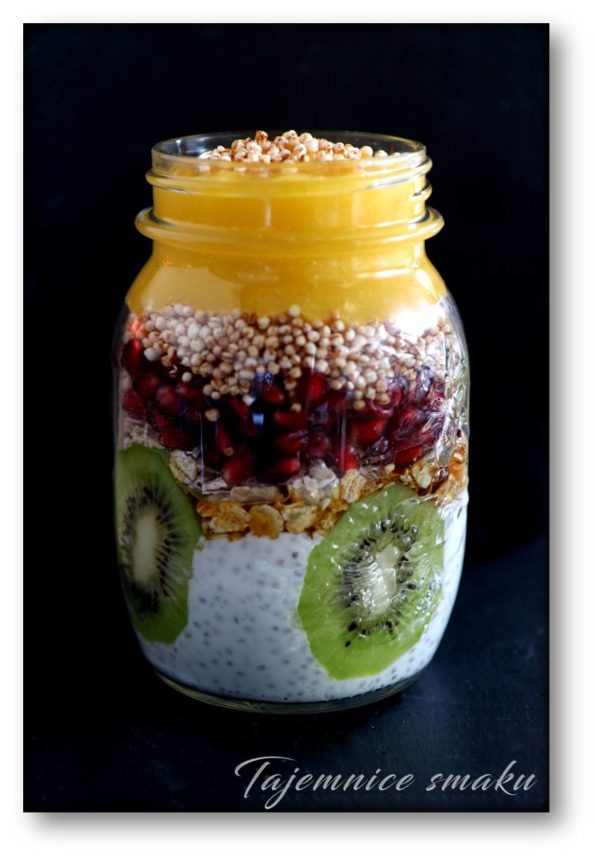 Ingredients for 1 500ml jar

1 kiwifruit
1 tbsp chia seeds
6 tablespoons of plain yogurt
3 tablespoons of cereal 5 grains
1 tbsp maple syrup
4 tablespoons of pomegranate seeds
4 tbsp quinoa - expanded grains
1/2 mango mousse
Execution
In a separate cup, mix yogurt with chia seeds, set aside.
Peel the kiwi, cut into thin slices and stick them to the jar from the inside.
We put all the previously prepared ingredients in layers in the jar, in the following order:
yoghurt mixed with chia
5 cereal flakes
maple syrup
pomegranate seeds
expanded quinoa seeds li>
mango mousse
We close the jar and put it in the fridge. In the morning we have a ready, healthy and tasty meal.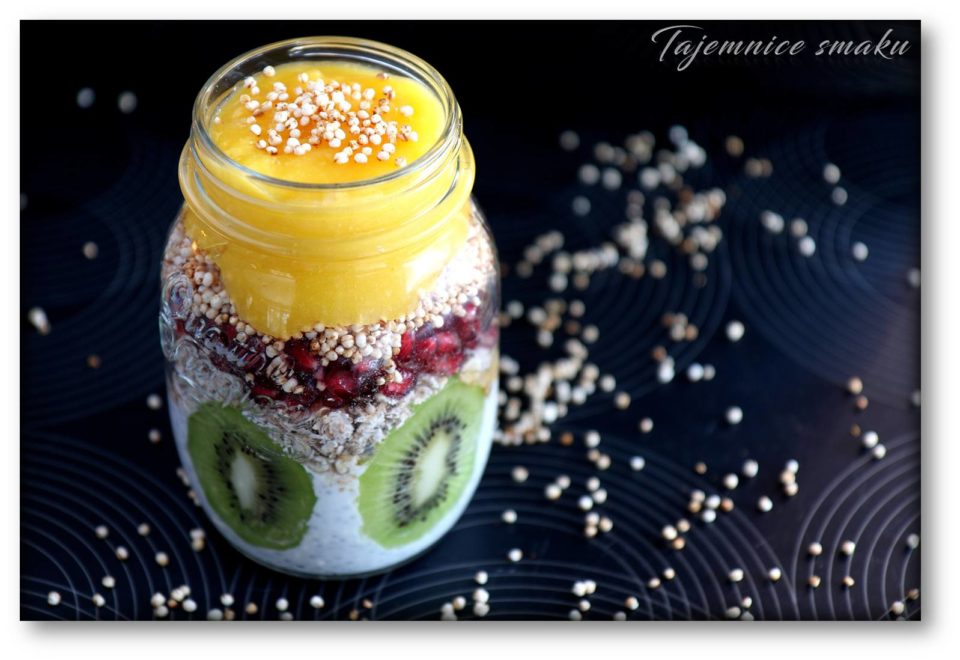 There are many ideas for composing jars. We can use a variety of fruits, fresh seasonal, as well as frozen. Instead of flakes, we can add cooked millet, quinoa, rice.
Enjoy!
Save< /span>
Save< /span>
Save< /span>
Save
also check
Comments