Subcarpathian pickled mushrooms
A short visit to Podkarpacie, a walk in the forest and a basket full of mushrooms. Large specimens were dried, and the little ones ended up in the marinade. I bring various souvenirs from my travels, this time they are homemade preserves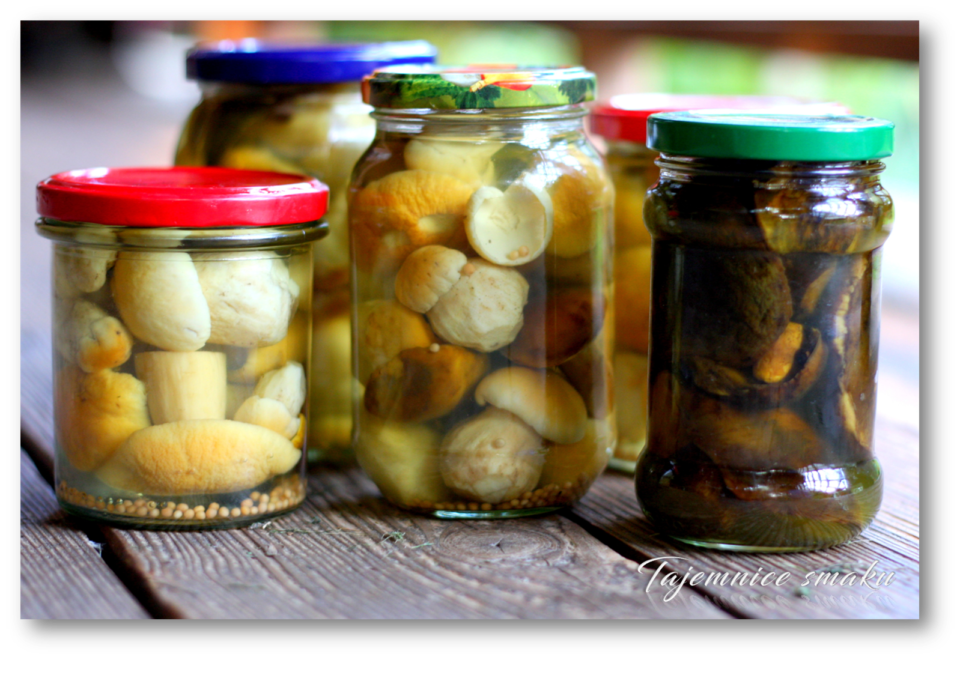 INGREDIENTS
Flood:
1 cup vinegar
3 cups water
4 level tablespoons sugar
1 tablespoon salt
4 -5 bay leaves
1 tsp allspice seeds
1/2 tsp black peppercorns
1 tsp mustard seed
1 onion optional li>
EXECUTION
Put the cleaned mushrooms into slightly salted boiling water and cook the small mushrooms for about 5 minutes, the larger ones a few minutes longer.
If we add onion, peel it, cut it into feathers and cook together with the mushrooms.
In the second pot, boil the marinade with spices and cook for about 10 minutes.
Drain the cooked mushrooms (and optionally onions) and arrange them loosely into jars, up to 3/4 of the height. li>
The mushrooms are still hot and poured with the boiling marinade.
The jars are immediately turned upside down until they cool down.
Save
Save
Save
Save< /span>
Save< /span>
Save
Save
Save
Save< /span>
Save
Save
Save< /span>
Save
Save< /span>
Save
Save
Save< /span>
Save< /span>
Save< /span>
Save< /span>
also check
Comments