Recipe for a delicious orange vegan millet pudding according to Jarzynova
Preparation of millet pudding seems trivial and... it is, but under certain conditions. Dominika Jarzynova made a small pudding revolution when she posted photos and a recipe for a perfect millet pudding on her Instagram profile. It looked so appetizing, it was wonderfully creamy and muslin, that I decided to prepare it right away.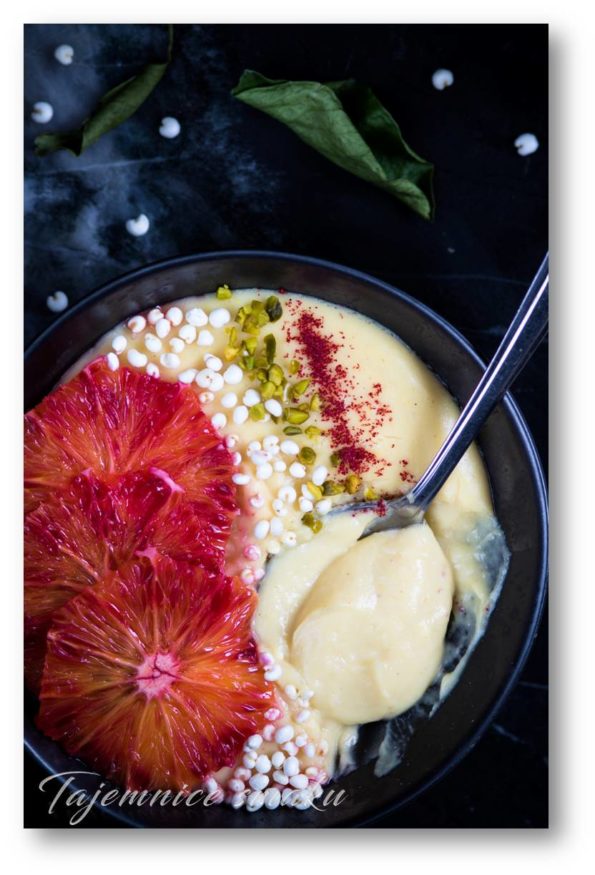 Dominika's recipe contains several important tips that are worth sticking to to get the desired effect. The first is soaking the groats for 8 hours, the second is the proportions of milk and groats, the next is the method of cooking and the last, and most important, is mixing the cooked, hot groats. The condition for obtaining such a muslin consistency is also mixing in a high-powered blender.
INGREDIENTS
1/2 cup of dry millet
2 cups of coconut milk
pinch of salt
1 orange
1 tablespoon of honey or maple syrup
to serve: orange, pistachios, expanded millet or other favorite additions.
EXECUTION
Millet pour cold water and leave to soak for about 8 hours.
Rinse the soaked groats under running water on a sieve and put it into a pot.
Pour coconut milk, add a pinch of salt and bring to a boil.
Slow heat, covered, for about 30 minutes, stirring from time to time and making sure that the groats do not stick to the bottom of the pot.
Throw the peeled, pitted orange into a blender, add honey or maple syrup.
Add hot (important!) millet and mix until creamy consistency is obtained.*
The pudding can be eaten immediately, warm or poured into jars and cooled, stored in the fridge for up to 3 days.
Serve with your favorite additions, this time I layered the pudding with oranges, pistachios, expanded millet and freeze-dried cranberry powder.
*A high powered blender is best for mixing, I use a thermomix, it works perfectly.
also check
Comments