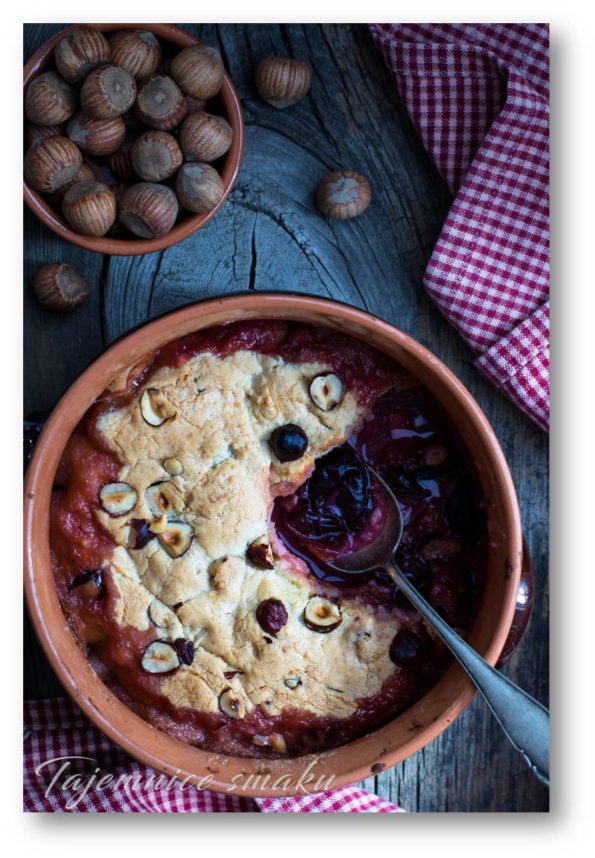 Plums, cane sugar, hazelnuts
Plums under a delicate and crispy shell are a memory of late summer. I found the recipe for this delicious cake in the book by Nigel Slater (author of the bestseller Eat) Green Feast: Spring, Summer. The recipe had a total of 180 g of sugar, I reduced it to 120 g and the cake was sweet for me. I think that the sweetness of the cake also depends on the type of plums, so let's experiment.
The kneaded dough is very delicate, so we need very much transfer them carefully to the fruit. Don't worry about minor cracks though. they are easy to glue together, and the cracks during baking will tempt with juice from plums.
The photo shows a small mold and a half-ingredient cake, the perfect portion for 4 people for a warm dessert after dinner. I hid the second portion of the cake in the fridge and the next day there was a repeat and great joy, because the cake tastes best when warm.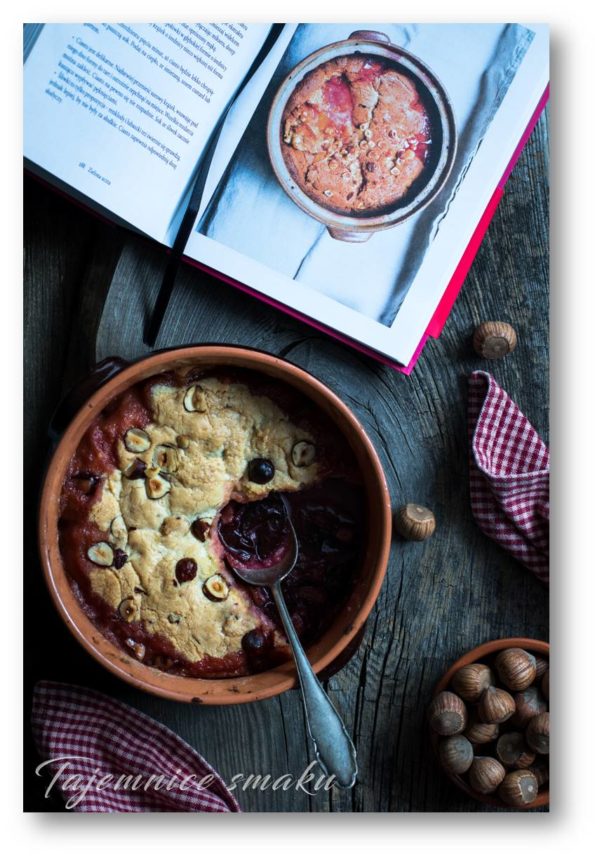 Ingredients
90g butter
60 g cane sugar
60 g white sugar
egg
150 g of wheat flour
2 tbsp coarsely chopped hazelnuts
800 g of plums, I used frozen plums
Execution
Slice plums in half, remove pits and arrange cut-side up in a deep ovenproof dish, approximately 22 cm in diameter. Down I used frozen mushrooms in the recipe, I didn't defrost them completely, I put it in the mold and left it for about 30 minutes.
With a mixer, beat the butter with the sugars until light and fluffy. We add egg and keep mixing. While continuing to mix, add the flour. We put the dough on a surface sprinkled with flour, add nuts and a moment we make. We form a puck a bit larger than the mold and cover the plums with it.
Preheat the oven to 200°C. Bake the cake for about 45 minutes, until it is slightly crispy and the plums release their juices. Serve warm, for example with ice cream, cream or yoghurt.
Enjoy!
also check
Comments