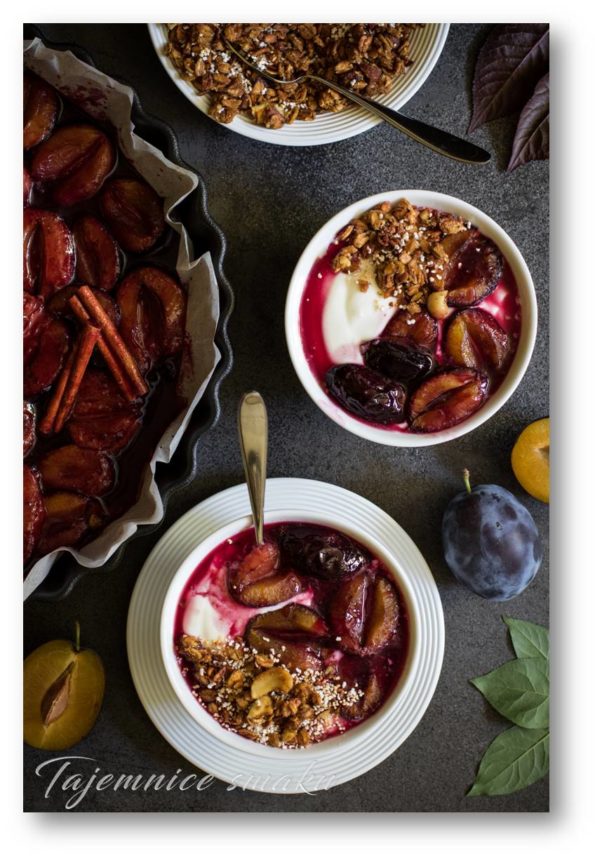 Baked plums are an excellent addition to yogurt, oatmeal, pudding, omelettes or waffles. They taste both hot and cold. So it is worth baking a larger portion and adding them to various dishes for 3 - 4 days.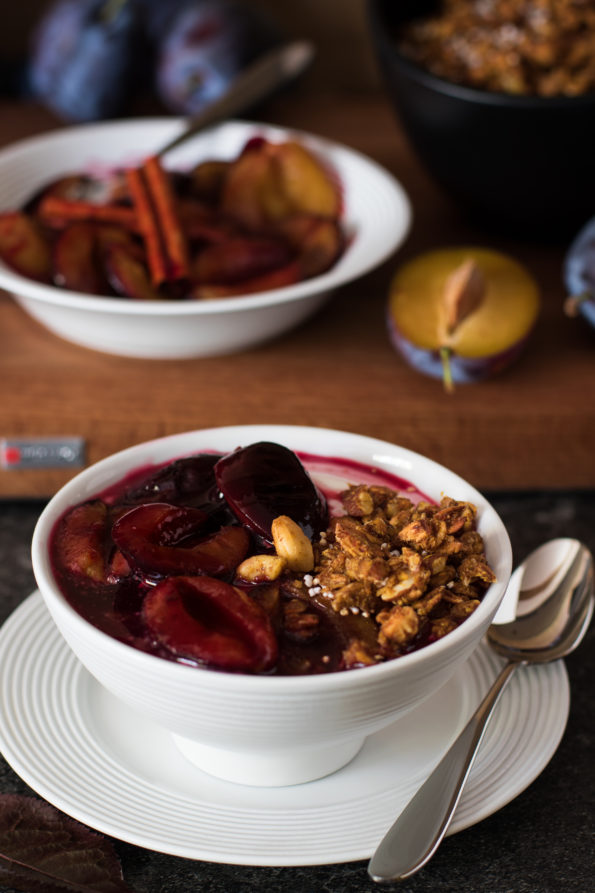 Ingredients
1 kg of plums
3 - 4 tablespoons of honey
1/2 - 1 teaspoon of cinnamon
natural yogurt
granola (I recommend homemade apple granola or chocolate)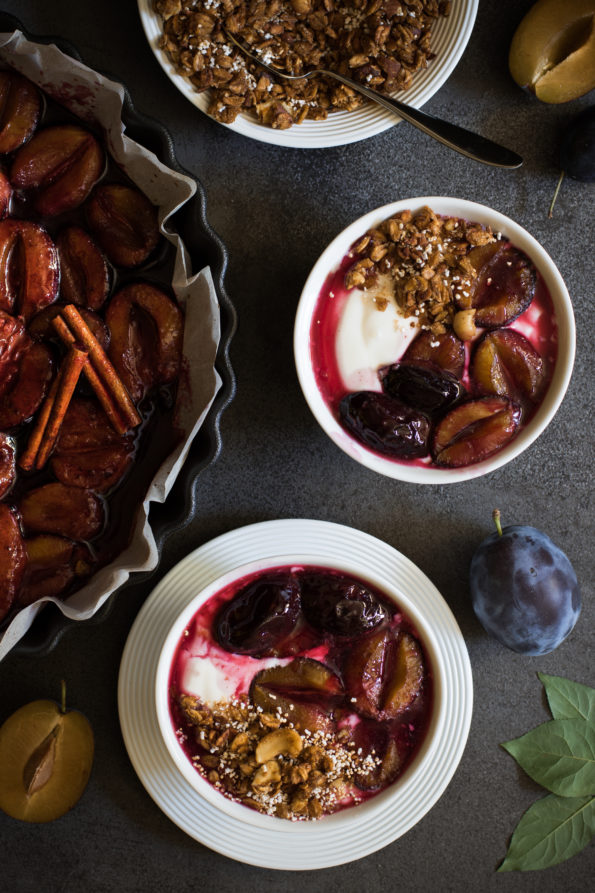 Execution
Plums are cut in half and pitted. Place the halves of the fruit on a baking sheet, skin side down, pour over the honey and sprinkle cinnamon. Bake at 200°C for about 30 minutes.
The cups* are filled halfway yogurt, add granola and baked plums (warm or cold).
Enjoy!
*Bowls Rak Porcelain - Evolution line - TGhome
also check
Comments