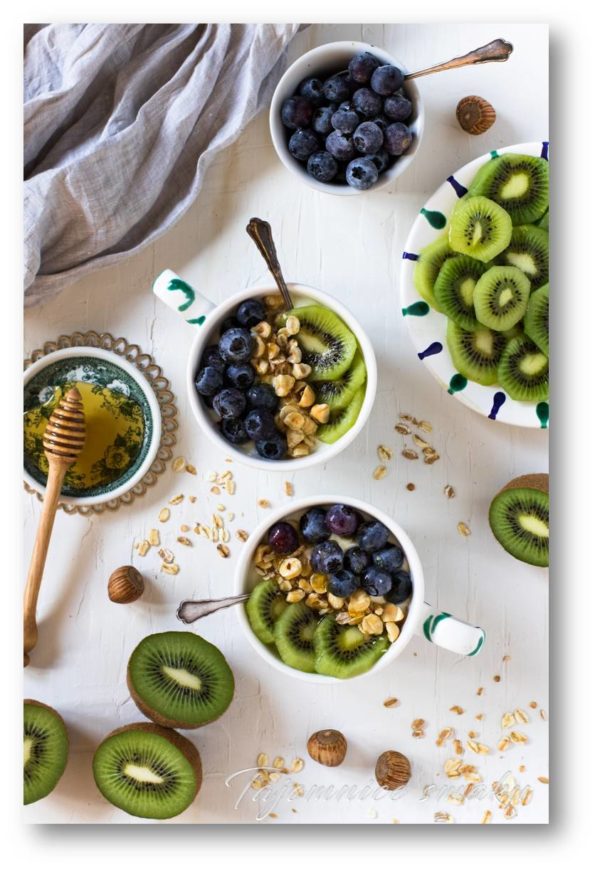 Breakfast in 15 minutes? Yes, fast and healthy!
Oatmeal mixed with natural yoghurt, fruit, nuts, topped with honey... yum. It's the fastest, easiest and healthiest breakfast!
The recipe may be trivial, but it's healthy, super fast, and when we're on a tightrope for time, we can mix cereal with yogurt in the evening, and add fruit, nuts and honey in the morning.
Recipe contains ingredients for 1 serving.
Ingredients
4 tablespoons of "5 cereal" multigrain flakes or plain oat flakes
a cup (150 - 200 ml) of natural yogurt
1 tablespoon chopped hazelnuts
1 piece of kiwi
1 tablespoon of blueberries
1 tablespoon of liquid honey
Execution
In a bowl, mix the oatmeal with the yoghurt and set aside for about 15 minutes. After this time, the flakes should soften.
Add peeled and sliced ​​kiwi, blueberries to the cereal in yoghurt, sprinkle the whole thing with chopped nuts and pour over liquid honey.
Tasty and healthy!
also check
Comments