Stuffed with dried fruits and nuts, covered with lemon icing, easy and quick Christmas cake
Keks is a cake that I often bake for Christmas. Sweet and sour cake stuffed with candied and dried fruit is associated with these holidays. Thanks to the fact that it is very easy and quick to prepare, you can make it anytime, not only for holidays.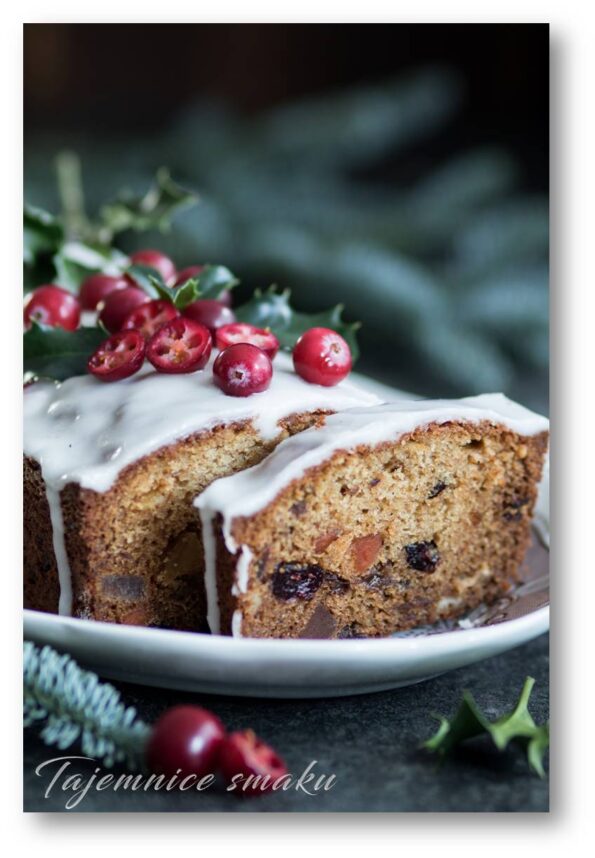 It's easiest to add ready-made fruitcake mix to the dough, but you can also mix your favorite dried and candied fruits. In this recipe, I used part of the cake mix, to which I added dried cranberries and candied oranges. If you don't like sour icing, add water instead of lemon.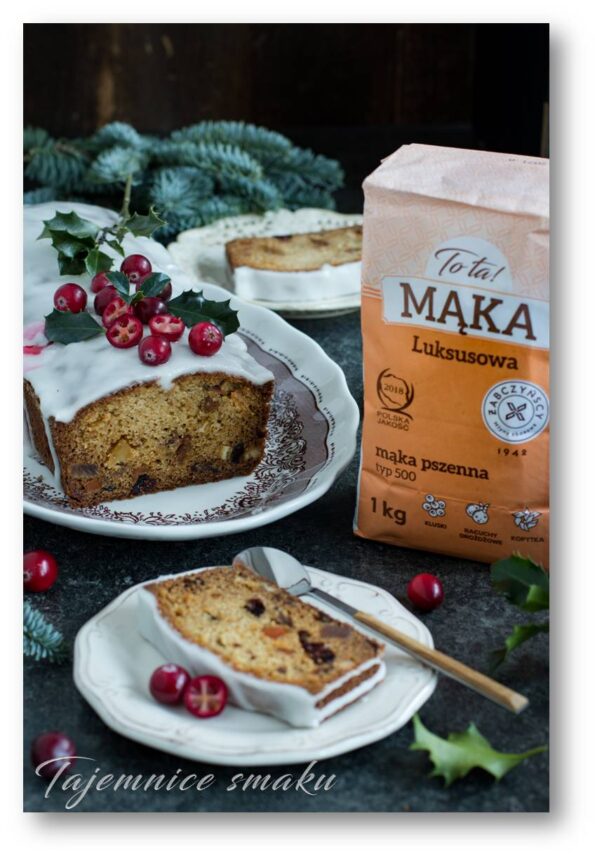 INGREDIENTS
300 g of candied and dried fruit (I used 150 g of a ready mix, 75 g of dried cranberries, 75 g of candied orange peel)
125 ml of brandy or other alcohol (I used Toruń gingerbread vodka, it was at home)
120 g of sugar
150 g of butter
5 g vanilla sugar
180 g flour type 500 (luxury) It's the one!* li>
50 g almond flour or ground almonds without skin
3 eggs
1/2 teaspoon of baking soda
1/2 teaspoon baking powder
100 ml of milk
pinch of salt
For frosting:
130 g of powdered sugar
about 20 ml of lemon juice
For decoration: fruit, rosemary sprigs, mint leaves *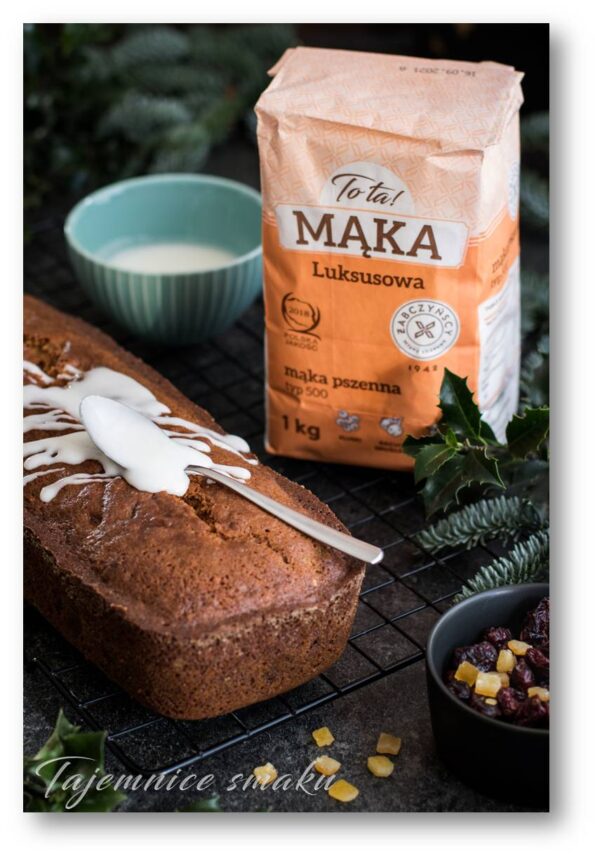 EXECUTION
In a saucepan, cook the fruit flooded with alcohol over low heat. Cook until the fruit swells and absorbs all the liquid. Leave to cool.
Preheat the oven to 175 °C.
Mix the cooled fruit with 3 tablespoons of flour.
In a separate bowl, mix the remaining flour, almond flour, salt, baking powder, soda.
Whip butter with sugar and vanilla sugar. Without stopping beating, gradually add the eggs. Add the dry ingredients to the batter, mix gently. Add the fruit, again briefly and gently mix, just until the ingredients are combined. At the end, add milk, mix and put the dough into a cake mold lined with baking paper or greased and sprinkled with coarse flour. Bake in a preheated oven for about 55 minutes. After baking, take the cake out of the mold and let it cool down on a grate.
Add lemon juice to the powdered sugar, mix and pour over the cooled cake. We can decorate the cake with nuts, candied oranges or, like me, frozen cranberries.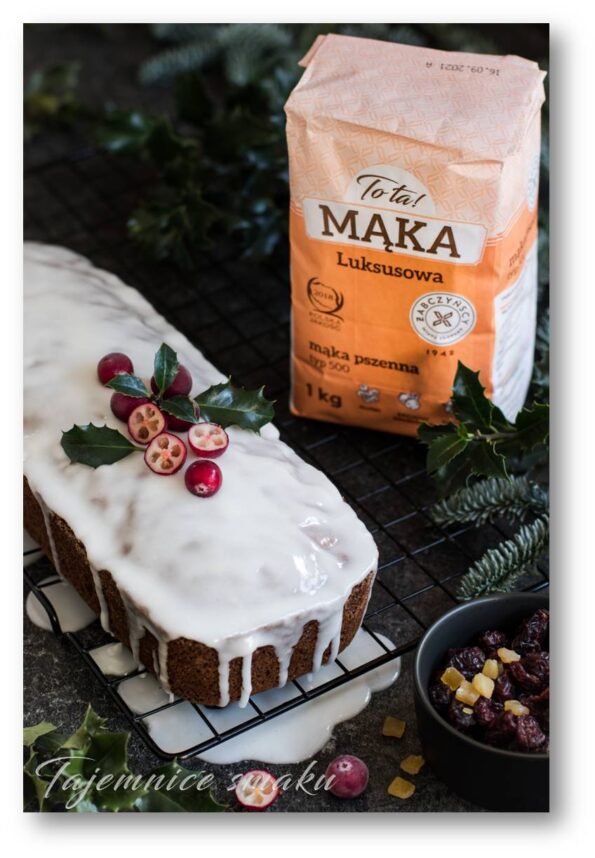 *I recommend TOTA type 500 flour, also known as: Luxury, Wrocławska, Poznańska. and for light wheat bread. It is also suitable for breading meat and fish. It is perfect for various types of dough that require stickiness, e.g. croissants, croquettes, making dumplings, dumplings and baking yeast cakes. We will also enrich aromatic sauces and traditional soups with it.
It is characterized by a high degree of milling of common wheat grains and contains valuable potassium, phosphorus, proteins and folacin
* I have frozen cranberries. For the photo I arranged holly leaves, because they are poisonous, it is better to decorate with rosemary sprigs or mint.
also check
Comments