Homemade smoking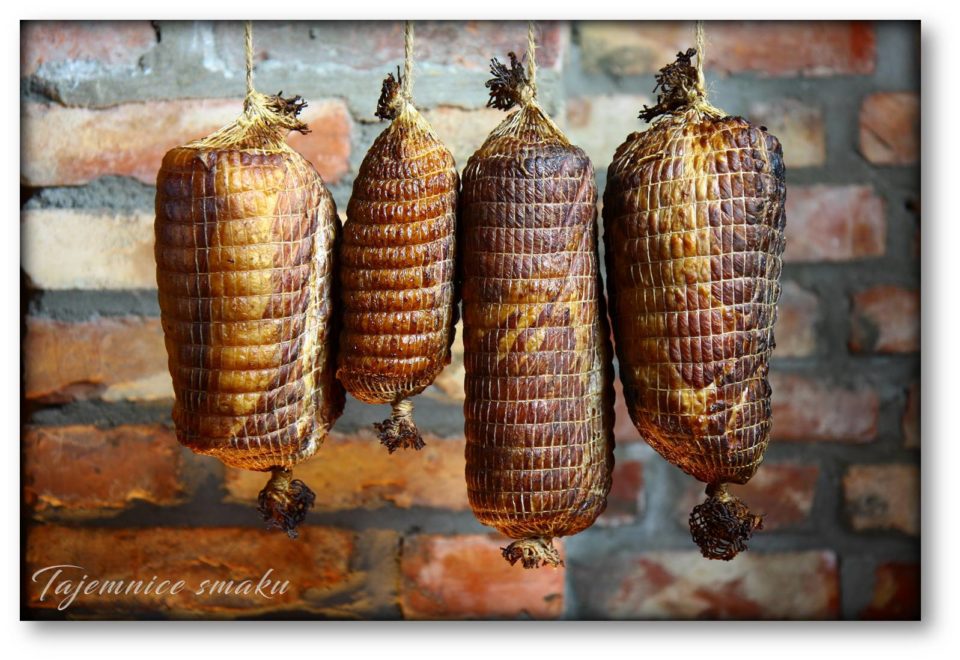 Neck, bacon, goose breasts, turkey breast fillets and let's go!
In total, we got about 10 kg.
Meat preparation - wet curing
We need to think about smoking about 10 days in advance, when we should pickle the meat. Choose the curing vessel so that the meat is loosely arranged and the liquid has access to all pieces. After laying the meat, pour it with the prepared mortar so that the meat does not come into contact with the air. In addition, it is best to cover the whole thing with a plate or board loaded with, for example, a liter jar filled with water. Throughout the curing period, we turn the meat every day and change its position in the dish (from top to bottom).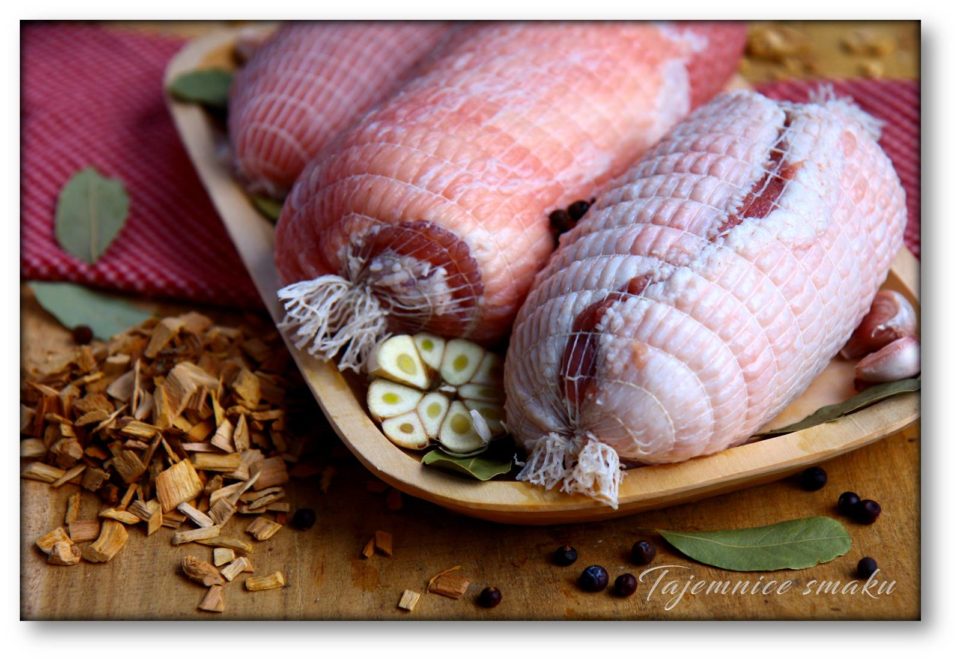 The pickling mortar  is prepared from a combination of brine and herbal seasoning.
BRINE
To prepare the brine and determine the proportions of water, salt and meat as well as the curing period, use KALKULATOR from the website smokehouse by brothers wedlinydomowe.pl - pa rosty program that I recommend.
To make our cold cuts aromatic and tasty, we add the herbal seasoning prepared according to the following composition to the brine.
Herbal Mortar
½ tsp cumin
2-3 juniper grains
½ teaspoon cilantro
5 peppercorns
5 grains of allspice
2 bay leaves
1 tablespoon marjoram
½ teaspoon savory
½ teaspoon dried rosemary
½ thyme
3 garlic cloves with skin
3 juniper grains
small peperoncini chilli pod
250ml water
We brew the herbs under cover over low heat for about 15 minutes. Cool the mortar, strain through gauze and add to the prepared brine.
Pour the meat with the solution prepared in this way.
After the curing period, we put the meat into the meat netting and we can smoke it.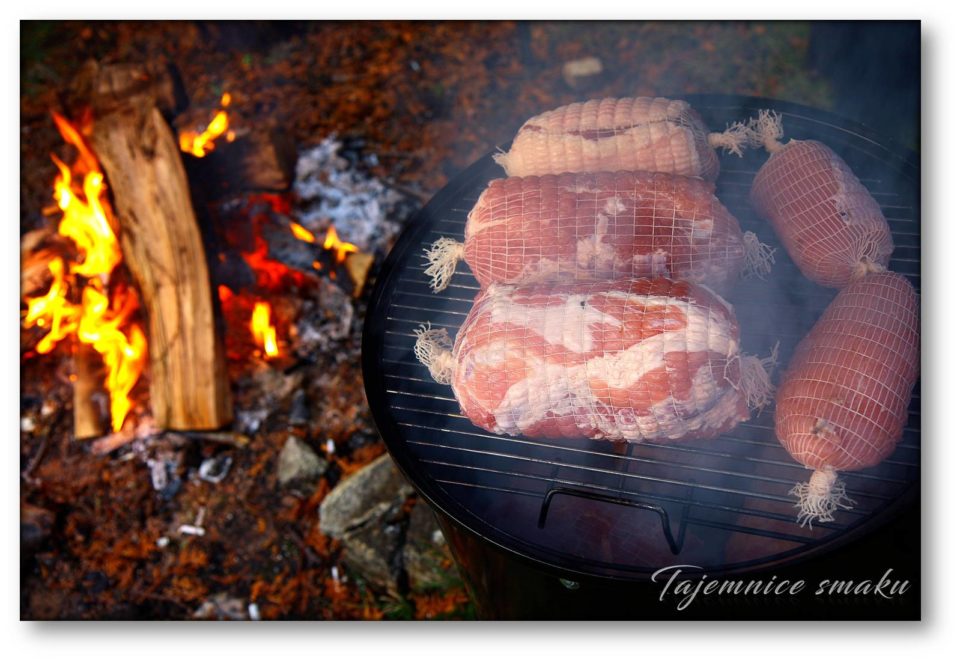 For our smoking, we use a portable smokehouse available in online stores and wholesale markets. Our model is equipped with a bowl, which we fill with water, which prevents the smoked meat from drying out. Using such a device, we can also prepare BBQ. What is BBQ? See what it really means
We smoke large pieces of meat for about 6 hours, smaller pieces for 3 hours.
We lit a bonfire next to the smokehouse to warm up and prepare something for dinner, but more on that another time.
Enjoy!
Save< /span>
also check
Comments