Celery and apple cream soup
The weather doesn't spoil us, sometimes it's winter and snowing, suddenly it gets warm and sunny, then again, it's raining in a moment... It's March - in March, like in a pot - they say that the weather '' boils up...'' :-)
In these March, still cold days, we offer celery cream soup to warm up.
The characteristic taste of celery can be broken by adding apples and a few aromatic additives. This combination makes the celery soup really  delicious  - of course, this is our subjective opinion ;-)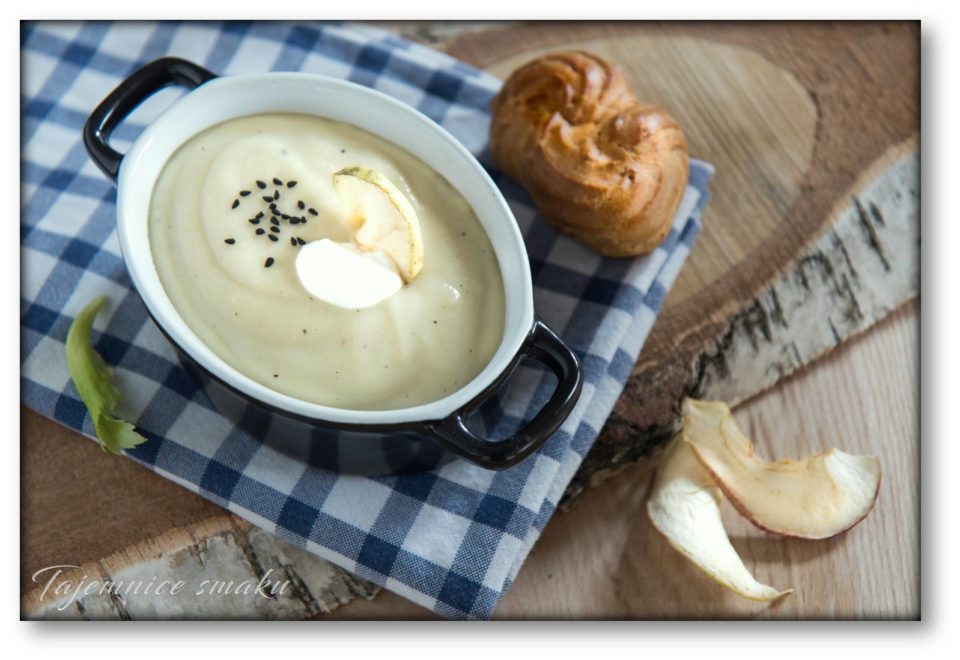 Ingredients
2 tablespoons olive oil
1 onion
2 celery root - about 700g
3 medium potatoes
1 apple
1400ml water
1 tsp thyme
1 garlic clove
2 tablespoons 18% cream
pinch of nutmeg
salt, pepper
Execution
In olive oil, fry the diced onion, add the peeled and cut into pieces: celery, potatoes and apple. Then pour hot water, season with thyme, salt and pepper. Cook the vegetables until soft, then mix the whole thing to a smooth cream. Season with grated or crushed garlic and nutmeg.
If we find that the cream is too thick, we can add a little hot water.
Serve with a spoon of sour cream, nigella, apple chips, puff or croutons.
Save< /span>
Save< /span>
Save< /span>
Save< /span>
Save< /span>
Save< /span>
also check
Comments