YEAST CINNAMON AND ORANGE CHALLENGE WITH BUTTER CRUMBLE
Sweet yeast braid with a traditional weave
We broke the classic recipe a bit and baked challah with a "Christmas" aroma.
Chalka was supposed to be an idea for Christmas Eve breakfast, but the trial baking tasted so good that it has already become the queen of... dinner three times ;-)
Ingredients
550g cake flour
300ml milk
50g butter
30g fresh yeast
50g sugar
1 teaspoon cinnamon powder
100g candied orange peel
pinch of salt
Ingredients for the crumble
50g flour
25g sugar
30g butter
1 teaspoon cinnamon powder
additionally
1 egg, beaten to brush on bread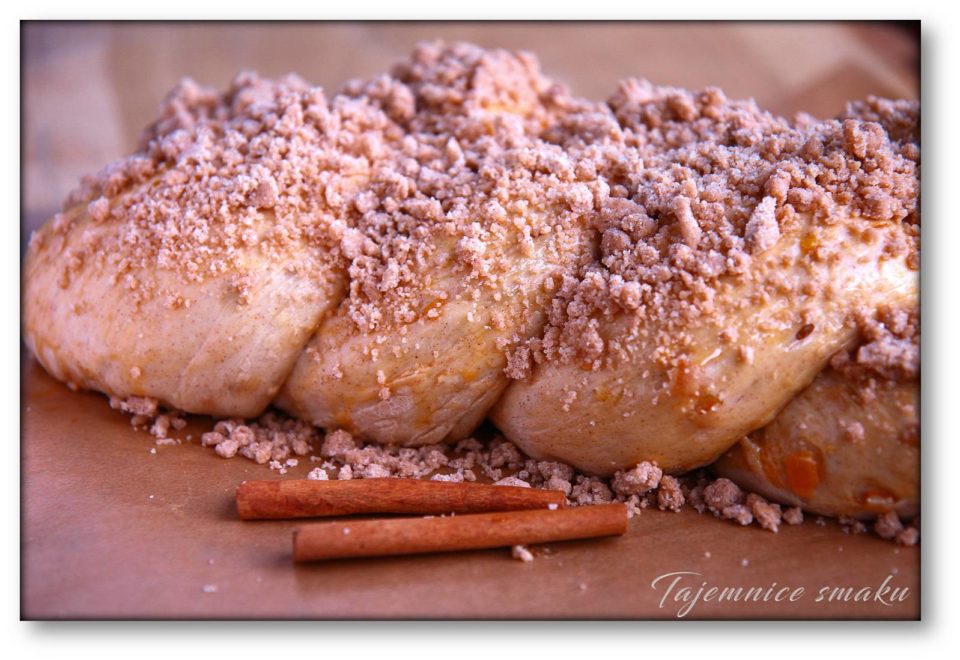 Execution
Heat the milk, butter and sugar slightly (up to 37°C) and dissolve the yeast in the warm solution.
Sift the flour into a bowl together with the cinnamon, make a well and pour your milk with yeast and sugar into it.
Add the orange peel, a pinch of salt and knead gently. Cover with a cloth to rise until it doubles in size (about 1 hour).
During this time, knead the ingredients of the crumble to obtain lumps and put it in the fridge.
When the dough has risen, gently knead it again and divide it into three equal parts. From each we form a roller and weave a braid. Place on a baking tray lined with baking paper, cover with a cloth and leave to rise for about 30 minutes.
Preheat the oven to 180°C.
Smear the risen challah with a beaten egg, sprinkle generously with crumble and bake in a preheated oven for about 25-30 minutes.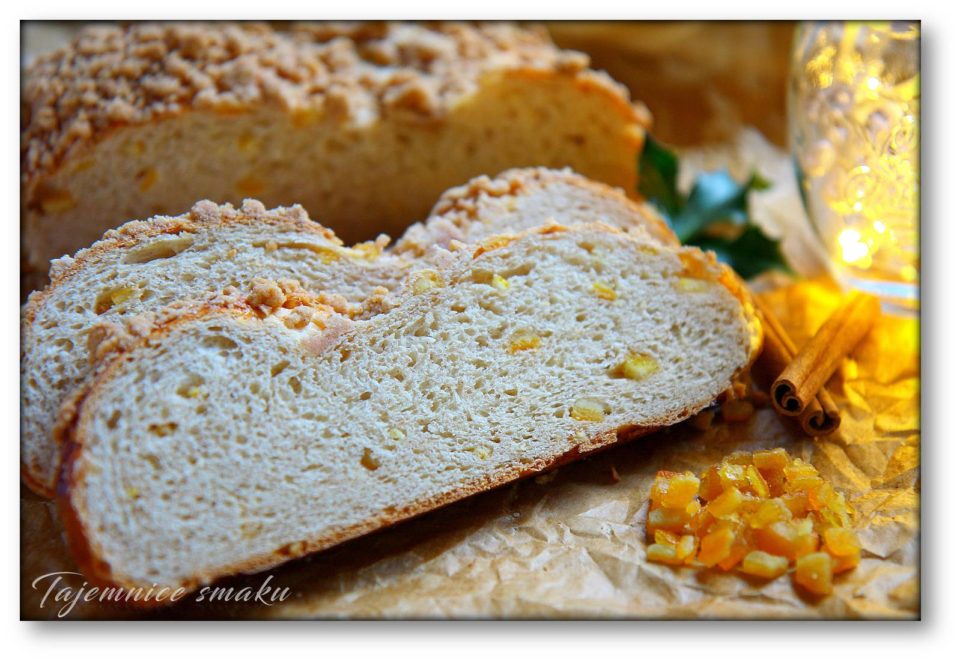 If by some miracle you have a piece left the next day, you can coat slices of dry challah in egg mixed with milk and fry in oil or butter in a pan. Such an idea, for example for breakfast with a glass of milk, or coffee, or drinking yoghurt, or... :-)
Save< /span>
Save< /span>
also check
Comments