Tete de Moine salad with arugula, nuts and grapes
This unique cheese is one of our favorites, we have already written about it before. As a reminder, however, a few words:
Tete de Moin Cheese - Monk's Head - is a Swiss cheese with an intense and spicy aroma and a nut-fruit flavor.
The cheese is cut using a special "La Girolle" device, whose rotating knife scrapes the cheese into delicate rosettes.
We offer a quick, tasty and effective salad with grapes.
It was supposed to be dark grapes, but they disappeared... someone ate them ;-) For fear that the cheese might somehow disappear again, we quickly made a salad with green grapes, there are still some left :-)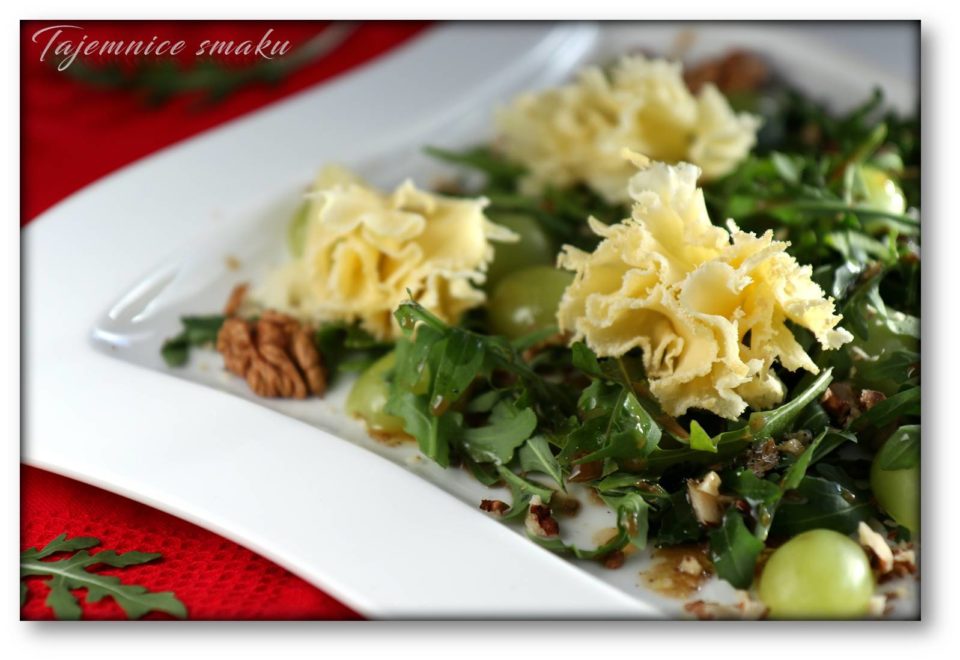 Ingredients for two plates
2 handfuls of grapes
6 Tete de Moine rosettes*
2 tbsp toasted walnuts
4 handfuls of arugula
Sauce
5 tbsp olive oil
2 tablespoons of apple cider vinegar
1/2 teaspoon Dijon mustard
1/2 tsp honey
salt, pepper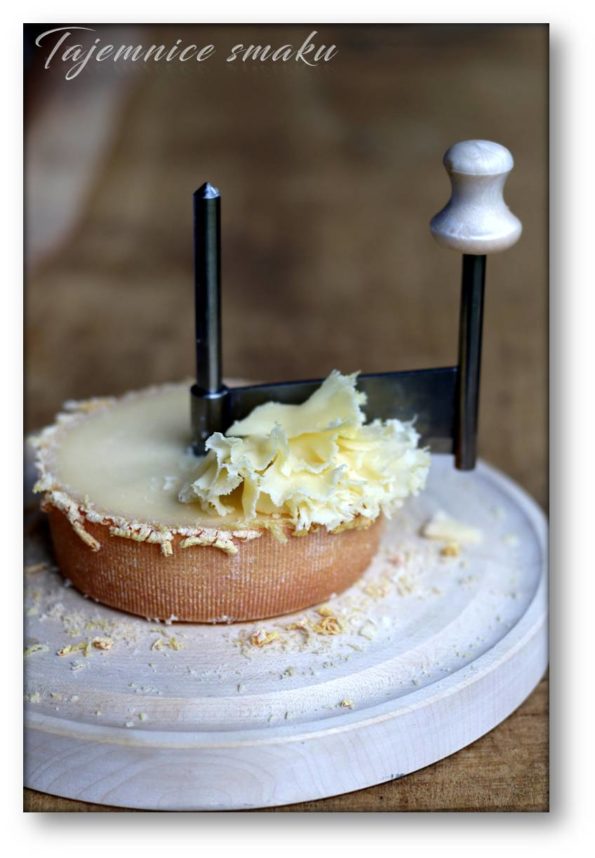 Execution
Combine the ingredients of the sauce.
Arugula, wash, dry and arrange on plates. Cut the grapes in half and place them on the arugula leaves. Pour the sauce over the whole thing, sprinkle with nuts and decoratively arrange Tete de Moin cheese rosettes.
* Due to the fact that Tete de Moin cheese is difficult to obtain, it can be replaced with, for example, ruffled cheese. Then, however, it will be a different salad, because this cheese is unique, both visually and tastefully.
We buy cheese in Germany, in larger supermarkets.
It is also available in specialist online cheese shops.
Save< /span>
Save< /span>
Save< /span>
also check
Comments