<! - wp: image {"id": 2731, "sizeSlug": "medium"} ->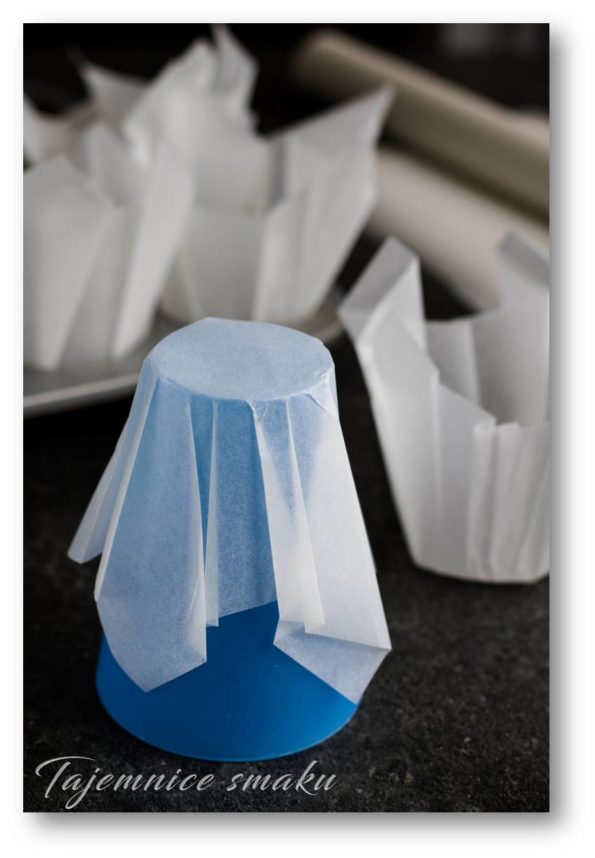 <! - / wp: image ->
DIY muffin curlers (do it yourself), i.e. do it yourself!
The curlers prepared in this way do not stick to the baking and we can bake larger cupcakes than usual. Apart from this is why muffins in such curlers / tulips look exceptionally nice. An additional advantage is the easy removal of hot cupcakes from the mold, just like that we grab the paper corners and transfer it to the grate until it is cooled down.
How to make muffin curlers? To prepare muffin cups, we need baking paper, scissors and a cup or glass. The shape of the cup should match the muffin molds.
Cut squares of 17 x 17 cm from the baking paper. Turn the cup upside down and put the cut square made of paper on the cup. Form a muffin with your hands. Move your hand downwards bending the paper on the sides of the cup. Place the finished muffin in a muffin mold and fill it with dough.
Done!
also check
Comments