Little Parisian brioches à tête, yeasty, delicious mini cupcakes
Brioche (brioche) is a type of French yeast bread. The most famous form is the Parisian brioche, called "brioche à tête." It is a brioche baked in a fluted mold with a ball - a head (tête) of dough on top.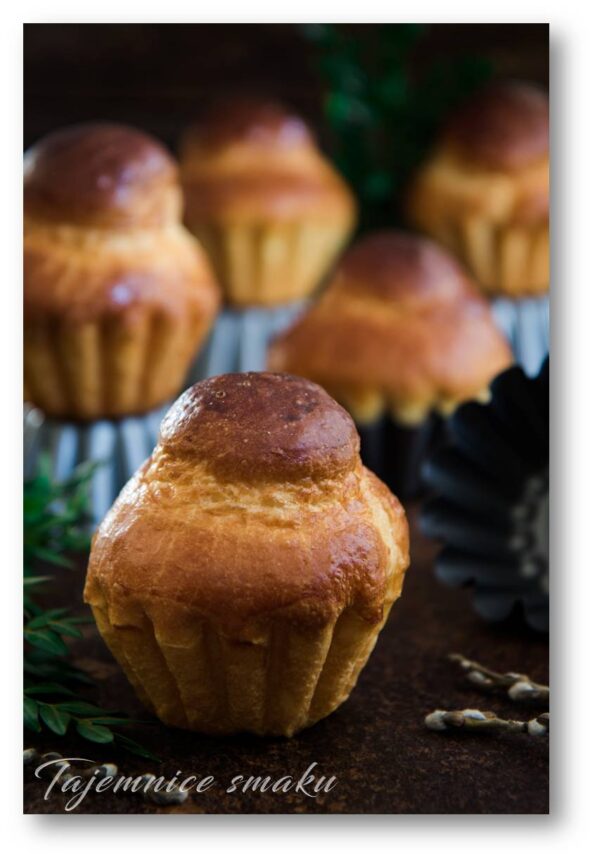 Brioche is the perfect bread for breakfast, fluffy, slightly sweet, soft, buttery with a slightly crispy crust. We can also bake the dough in other forms, buns, braids or loaves. However, brioche à tête is the most charming and will look beautiful on the Easter table.
To bake, I used 12 brioche molds with a diameter of 10 cm.
Ingredients
500 g wheat flour type 500 This one!
50 g of milk
5 large eggs "L"
180 g butter
15 g fresh yeast
100 g powdered sugar
8 g salt
Additional egg and oil for greasing brioche and molds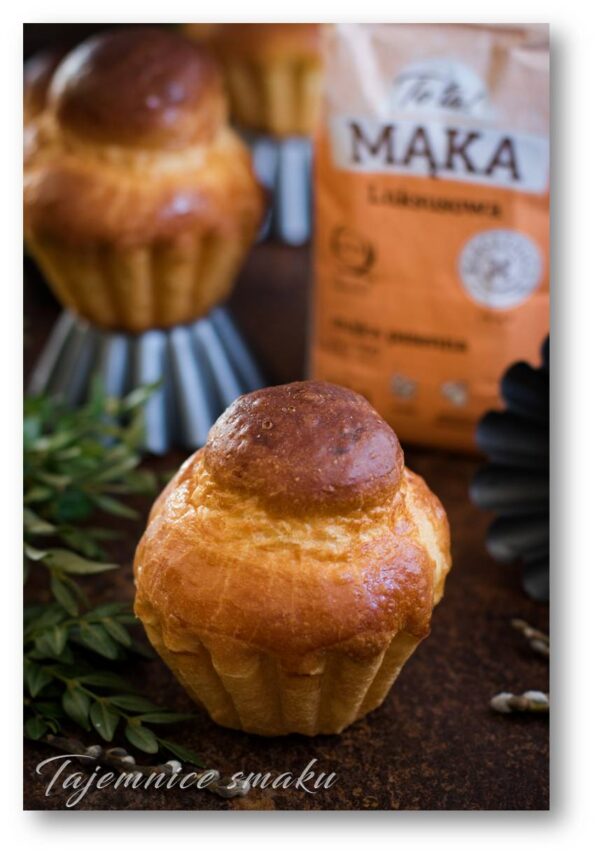 Making
FIRST DAY - Evening
Earlier, take out the butter and cut into runny flakes. Leave at room temperature to let the butter flakes soften.
Into the bowl of a mixer we pour milk, add yeast, mix. When the yeast is dissolved, add eggs, flour and salt. Knead the dough at slow speed for about 5 minutes.
Add half the sugar and knead again. When the sugar combines well with the dough, add the rest of the sugar and continue kneading until the dough is smooth. Without stopping kneading, we add the butter gradually, piece by piece. Knead slowly until the gluten is well developed and the dough is smooth and elastic.
Cover the bowl, either with a tight lid or cling film. Leave at room temperature for about 1.5 hours. When the dough has risen to about 1/3 of its volume place the bowl with the dough in the refrigerator for about 12 hours, preferably overnight.
DAY TWO
Form brioche from cold dough, because when the dough warms up it will be sticky and difficult to form. If you are not skilled, leave half of the dough in the refrigerator and form the brioche in two stages.
Brioche.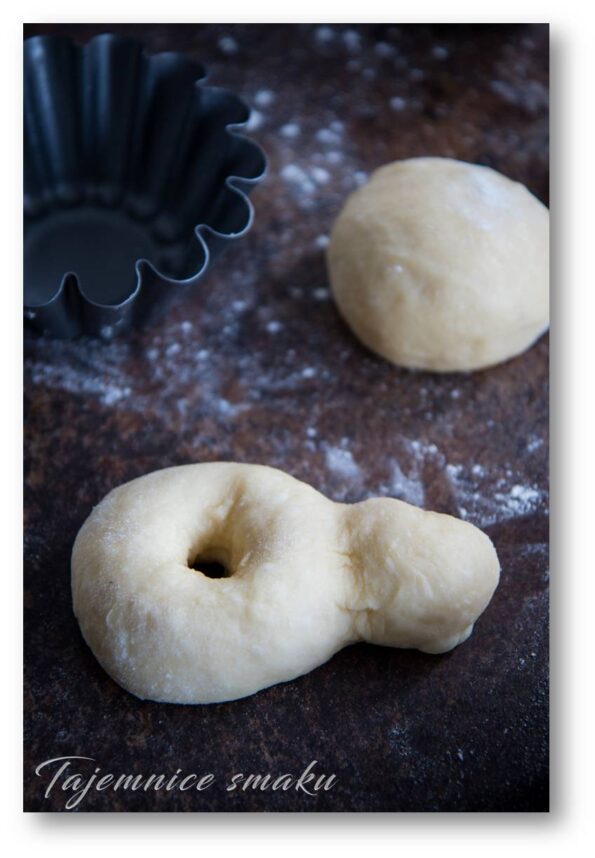 Divide the cold dough into 12 portions and quickly form balls. If the dough sticks to your hands, lightly dust it with flour. Then take each ball and with the edge of your hand press (without separating the dough) on about 20% of the dough. Roll on the countertop until you get a shape resembling a pendulum (as in the photo). Make a hole in the larger ball with your finger, widen it slightly and put the smaller ball through the hole. Place in an oiled mold and repeat the whole process with the remaining portions of dough.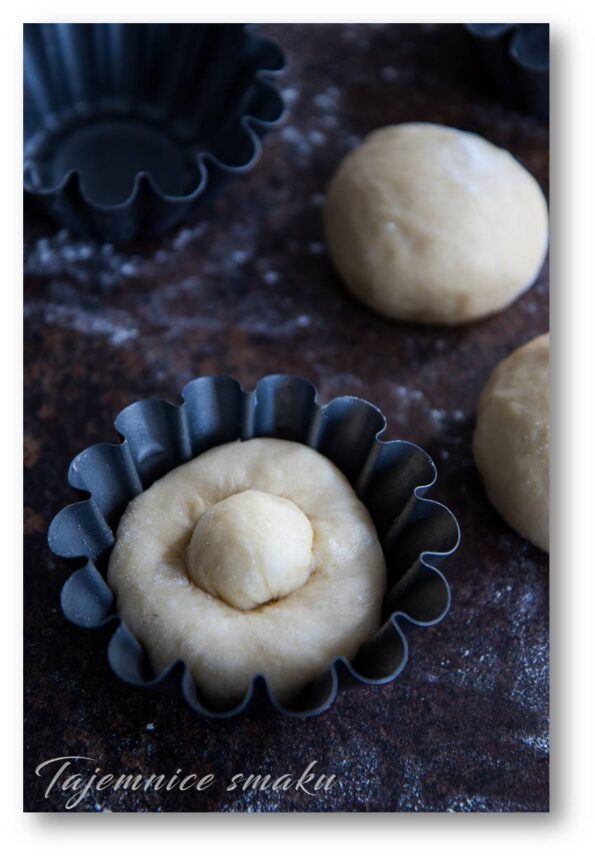 Soak the dough in the molds with oil, cover with cling film and leave at room temperature until doubled in volume. Rising time may vary for everyone, in mine they rose for about 1.5 hours.

Preheat the oven to 180°C. Just before baking, spread the brioche with a beaten egg and bake for about 15 - 20 minutes. The baking time depends on the oven. After 15 minutes, check the baking, baking too long will make the brioche dry.

Remove the baked brioche from the pans and cool on the griddle.

This entry was created in collaboration
also check
Comments