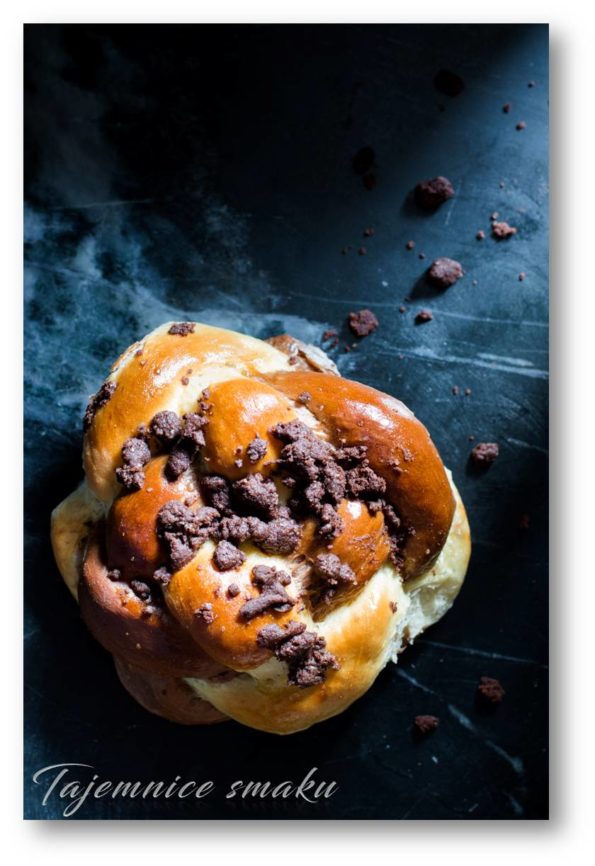 How to encourage children to prepare meals together?
Just knead a yeast dough and let the little ones play with it, just like they play with plasticine or the more popular nowadays play dough. And when you teach them how to braid such cute buns, there will be lots of laughter, fun together and... mess. And that's it!
Ingredients
CAKE
500 g flour
25g yeast
50g of honey
2 eggs
200ml milk
50 g of soft butter
pinch of salt
DARK CAKE
500 g flour
20g cocoa
25g yeast
50g of honey
2 eggs
200ml milk
50 g of soft butter
pinch of salt
Crumble
50g of flour
10 g cocoa
30g of sugar
30 g of butter
Additional 1 egg to spread on buns
Execution
Crumble
Knead the flour, cocoa, sugar and butter between your fingers into a crumble. crumble. Chill in the fridge for at least 30 minutes.
CAKE
We prepare light and dark dough in the same way, with the difference that we add flour mixed with cocoa to the dark dough.
Dissolve the yeast with honey, add eggs, milk, flour (in the case of a dark dough, flour with cocoa), melted butter, a pinch of salt. Knead the dough and leave it in a warm place for about 1 hour, until it doubles in volume.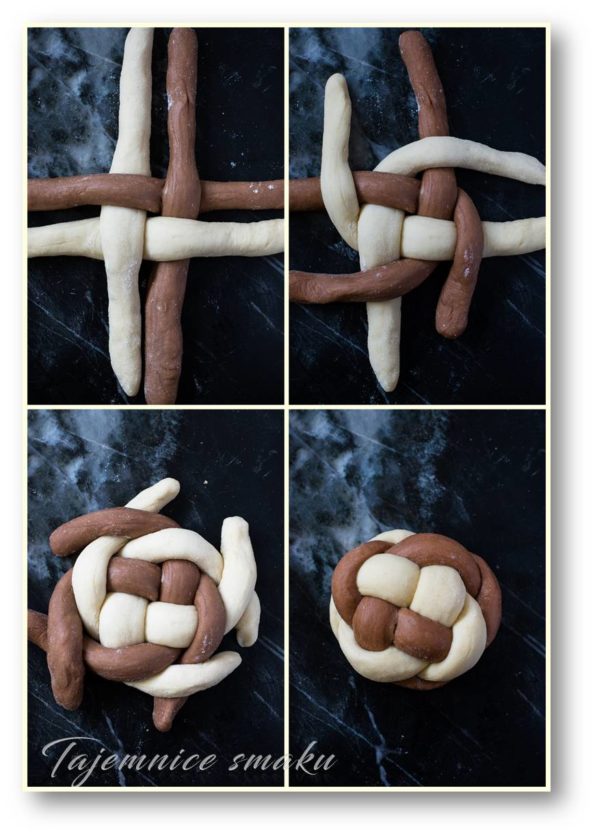 Knead the risen dough briefly, divide each into 9 parts (9 light and 9 dark). Divide each portion in half and form two rolls. We braid the rollers according to the scheme from the photo, wrap the ends of the dough underneath. Place the ready buns on a baking tray lined with baking paper, leaving plenty of space between them. Cover with a cloth and leave in a warm place for about 40 minutes to rise again and double in volume.
Before baking, brush the rolls with a beaten egg and sprinkle with crumble. Bake at 190°C for about 25 minutes.
Enjoy!
also check
Comments