Coffee muffins with coffee syrup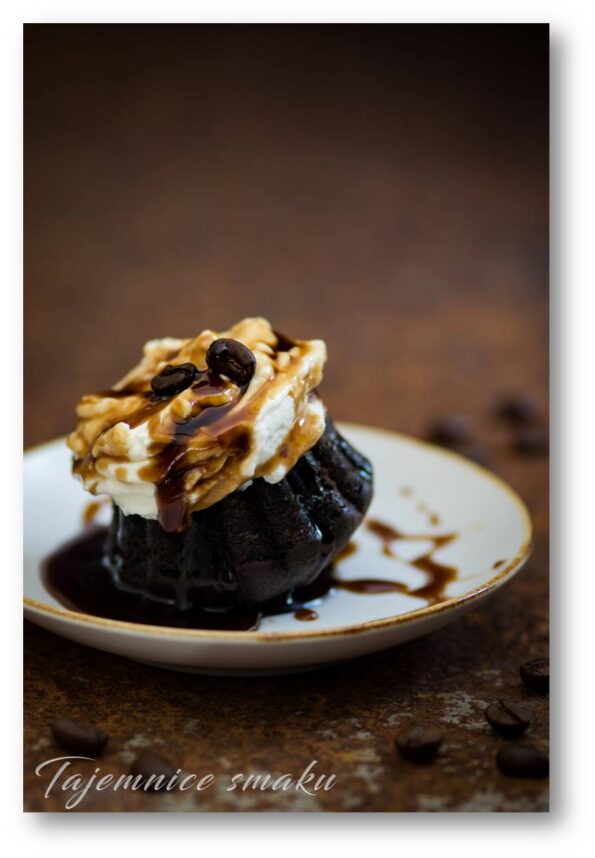 When I brew coffee in my head, the question is already circulating in my head, what do I have sweet at home? A cup of aromatic coffee, chocolate or a cake is my ritual, relaxation for the soul and body. Too much goodness and calories? It doesn't matter, I don't sweeten my coffee, so I'm a bit absolved.
This time I decided to indulge myself more and managed to combine everything into one - coffee dessert. It is sweet and even more coffee. Delicious and charming coffee cupcakes with mascarpone cream and absolutely addictive coffee syrup with vanilla. You better cook more syrup, because half of it, just like me, you will take straight from the saucepan...
You can use this recipe to prepare coffee cupcakes or coffee cake in one mold.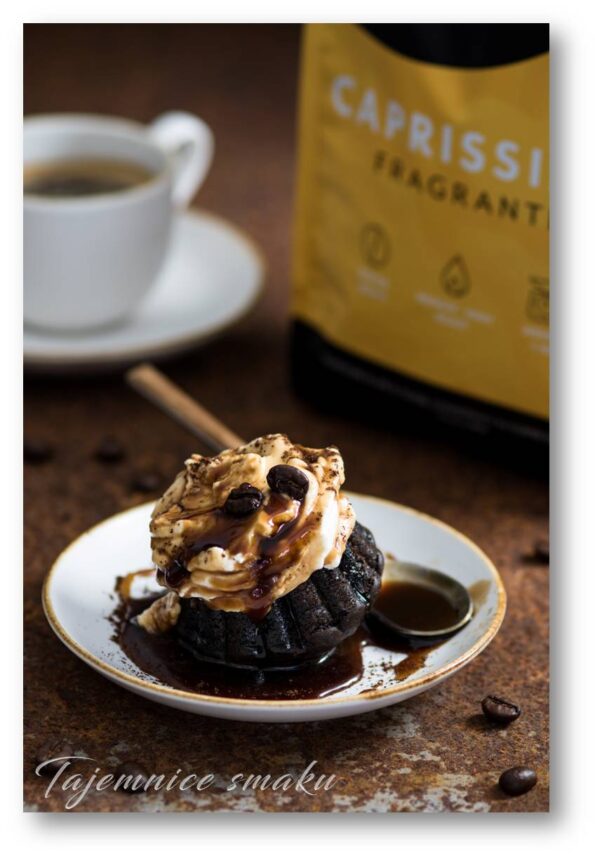 Ingredients
COFFEE CUFFES
350 g flour
1 teaspoon of soda
1 teaspoon of baking powder
pinch of salt
150 g of raisins
250 ​​ml of strong coffee - for me Caprissimo Fragrante* p>
150g of sugar
4 eggs
150 ml of oil
optional alcohol, e.g. whiskey or rum, to soak the cupcakes after baking
COFFEE VANILLA SYRUP
100 ml of strong coffee  - a double espresso can be supplemented with water
200 g cane sugar
1 vanilla sugar or vanilla essence
MASCARPONE CREAM
250 ​​g of 30% cream
250g mascarpone
20g powdered sugar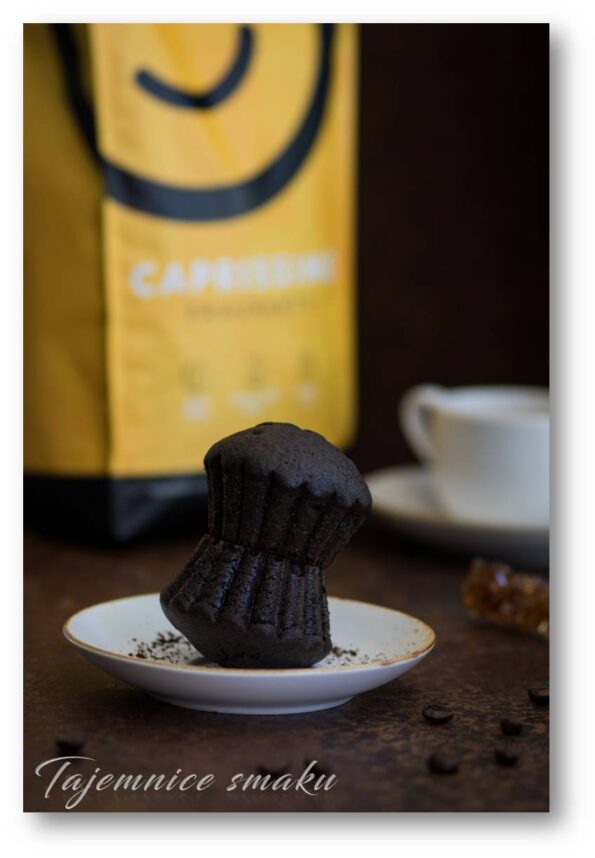 Execution
MASCARPONE CREAM
They will strongly cool the cream and mascarpone beat with sugar to a compact cream. Cover the finished cream and put it in the fridge.
COFFEE VANILLA SYRUP
Pour sugar and vanilla sugar into a small saucepan and pour in the brewed coffee. Stir and heat over low heat for about 10 minutes to obtain a syrup, cool down.
COFFEE CUFFES
In one bowl, mix the flour, baking soda, baking powder, and black cocoa.
Raisins are brewed with hot coffee and left to cool down. Then strain, do not pour out the coffee. Add drained raisins to the bowl with flour and mix.
Beat the eggs with the sugar until fluffy. Then add the remaining coffee after soaking the raisins, mix briefly and pour into the bowl with the dry ingredients. Gently mix with a spatula just until the ingredients are combined. fill the molds with the dough prepared in this way and bake in an oven heated to 175 ° C for about 30 minutes or until the so-called. dry stick.
We can line the molds with ready-made paper cups or prepare our own, I recommend the entry "how to make muffin cups?". I used silicone ones this time.
Cold down cupcakes decorate with mascarpone cream and pour generously with vanilla coffee syrup. If we prefer alcohol, and we will not serve cupcakes to children or drivers, we can soak the cupcakes before applying the cream, preferably with slightly diluted (or not...) alcohol, 1 - 2 teaspoons per cupcake.
Enjoy!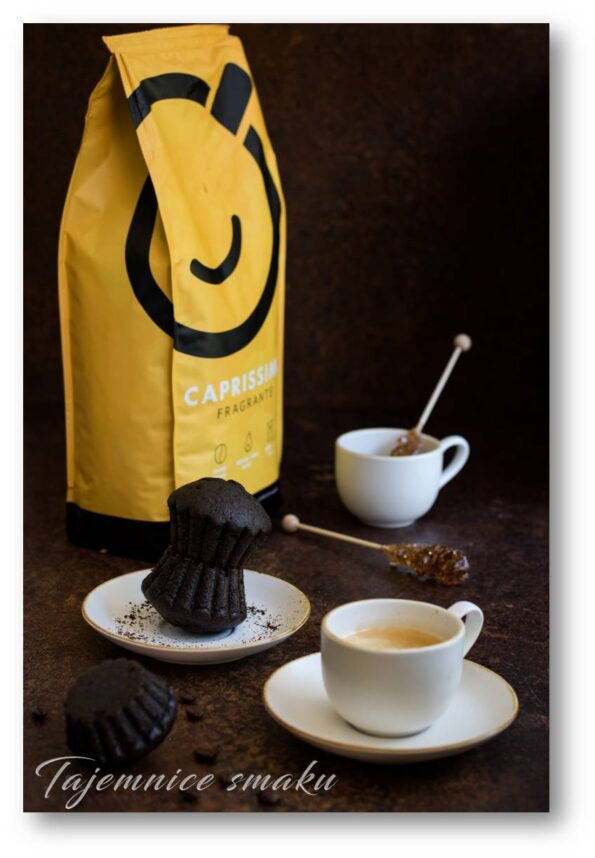 * Friends of Coffee thank you for the coffee tasting opportunity. Caprissmo Fragrante is a blend of two types of coffee from Brazil. It has a soothing aroma, with hints of nuts and chocolate. The taste has delicate notes of dark chocolate, with a slight aftertaste of peanuts.
also check
Comments