Focaccia made of long-fermented yeast dough. Colorful spring focaccia from overnight dough
Focaccia is a type of flat bread originating from Italian Liguria. It is very similar to pizza.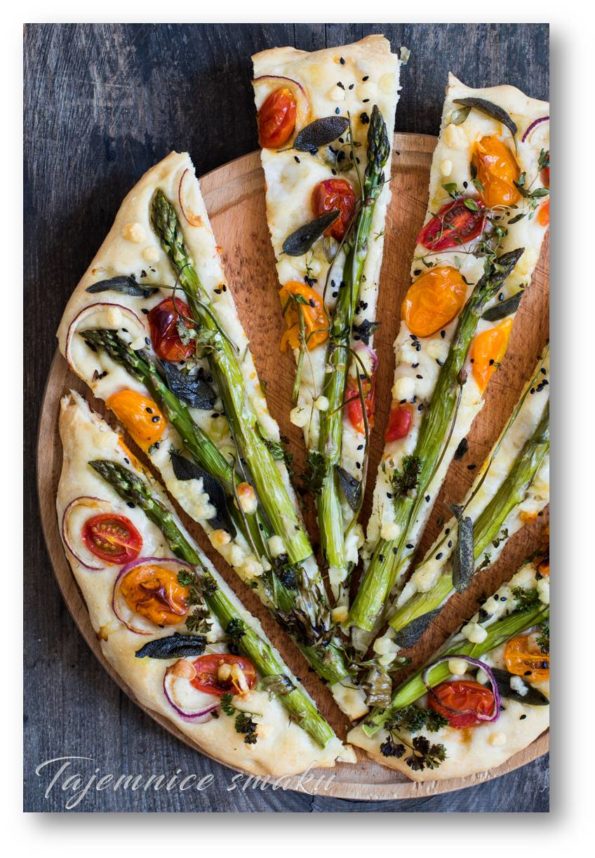 Focaccia without additives is a delicious addition to various dishes, just like bread or other bread. But it is enough to cover the dough with various fresh additions, such as tomatoes, onions, asparagus, herbs and simple bread, it changes its character. Instead of ordinary bread, we take out a colorful spring dish from the oven.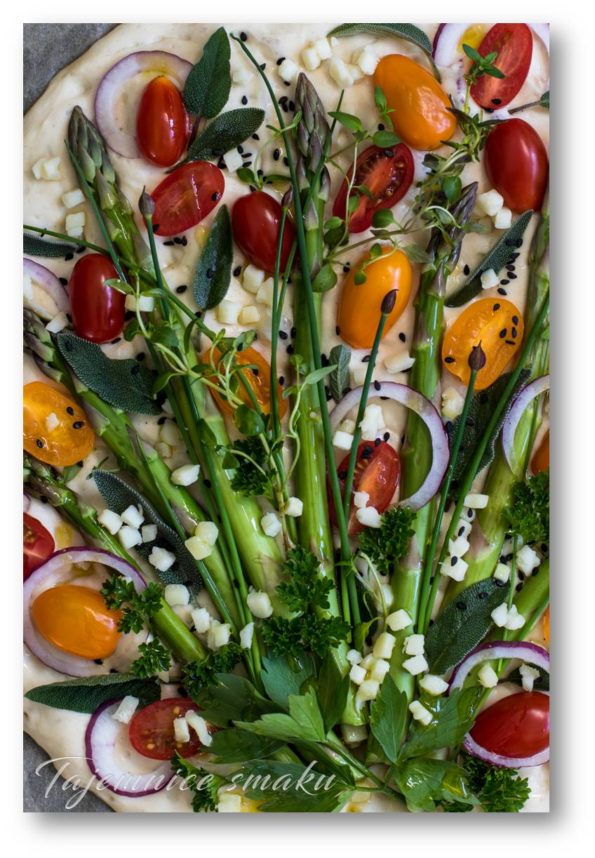 I really like pizza, ciabatta or focaccia dough, which ferments for a long time. It has a richer taste, and an additional advantage is that we can prepare the dough the day before and take it out of the fridge the next day at a convenient time. I also recommend having fun with the additions and "painting" spring on the cake.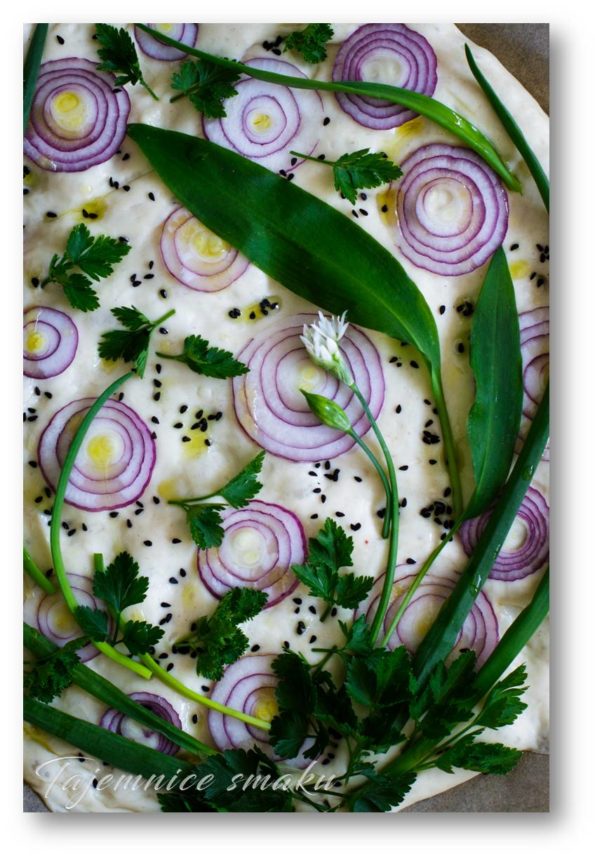 INGREDIENTS
300 g flour type 00
200g of water
12 g fresh yeast
1 teaspoon of sugar
20g olive oil + extra
1/2 teaspoon of salt
additions - tomatoes, asparagus, onion, fresh herbs, nigella, sesame...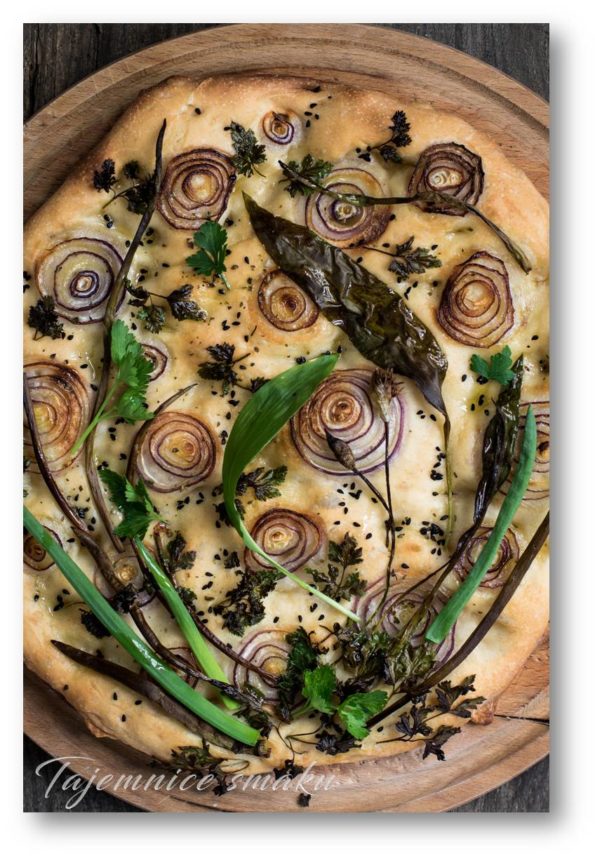 EXECUTION
Pour water into a bowl, mix with yeast and sugar, leave for 10 minutes.
Add the sifted flour, olive oil and salt.
Knead to a smooth and elastic dough.
Smear the bowl with olive oil, form a ball from the dough, put it in the bowl, cover it and put it in the fridge overnight*.
The next day, take the bowl with the dough out of the fridge and leave it for about 1.5 hours in a warm place to rise.
Put the dough on a baking tray lined with baking paper, form a cake with hands smeared with olive oil.
Use your fingers to make holes all over the dough, spread cherry tomatoes, onion rings, herbs and possibly other favorite additions.
Let it rise again for about 30 minutes.
Preheat the oven to 220°C.
Focaccia, just before baking, sprinkle with olive oil and bake for about 20 minutes.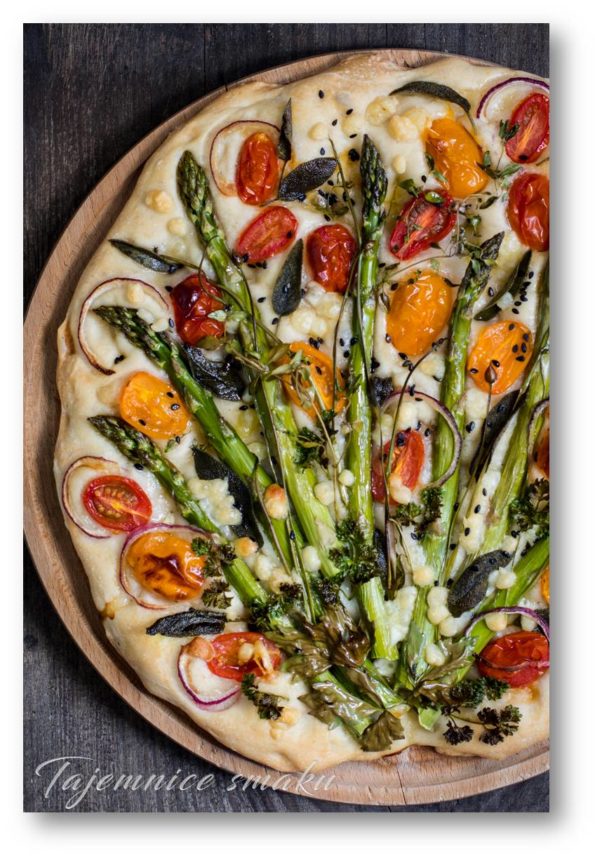 *If we don't have time, we skip the "overnight" of the dough in the fridge and leave the kneaded dough to rise immediately.
also check
Comments