Brilliant garlic butter according to Jarzynova's idea
Bear's garlic is healthy and tasty, but the season for it is short. So I recommend a great way to preserve the spring flavor of garlic for a while.
Such garlic butter is a great addition to soups, risotto, stewed young cabbage, fried asparagus, omelettes, pasta and scrambled eggs. We can simply spread them on a slice of bread and serve with crispy radishes and cucumbers. It will also be perfect for detached garlic buns, i.e. Pampuszek em> - I recommend the recipe.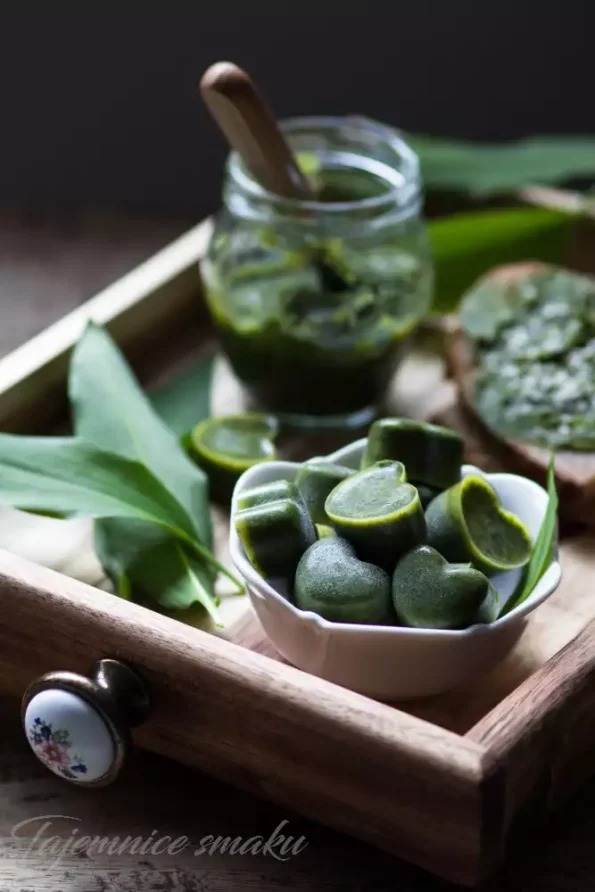 "This garlic butter is brilliant!  Looking for a way to keep this "fresh" garlic flavor, I prepared butter and so far it's the best I've managed to achieve in the category "Bear's garlic on the other hand". The butter has an intense green color and a nice garlicky but not too intense flavor. Well, you can almost kiss, with someone close you can definitely " - Dominika Wójciak - Jarzynova
After such a recommendation, I had to make this butter and... I was not disappointed. Garlic butter is great and I also think that it is the best idea to preserve the spring flavor of garlic for a while.
INGREDIENTS
1 large bunch of wild garlic - for me it's about 40 - 50 leaves
1 cube of good butter
a pinch of salt
EXECUTION
Wash the garlic leaves, dry them thoroughly and chop them together with the stalks. In a wide saucepan or in a large frying pan, melt a stick of butter together with chopped garlic leaves and a pinch of salt.
Slow heat the garlic in the butter until slightly wilted and slightly evaporated, about 10 minutes. We must be vigilant so that the butter does not stratify too much and at the same time not to fry the garlic too much.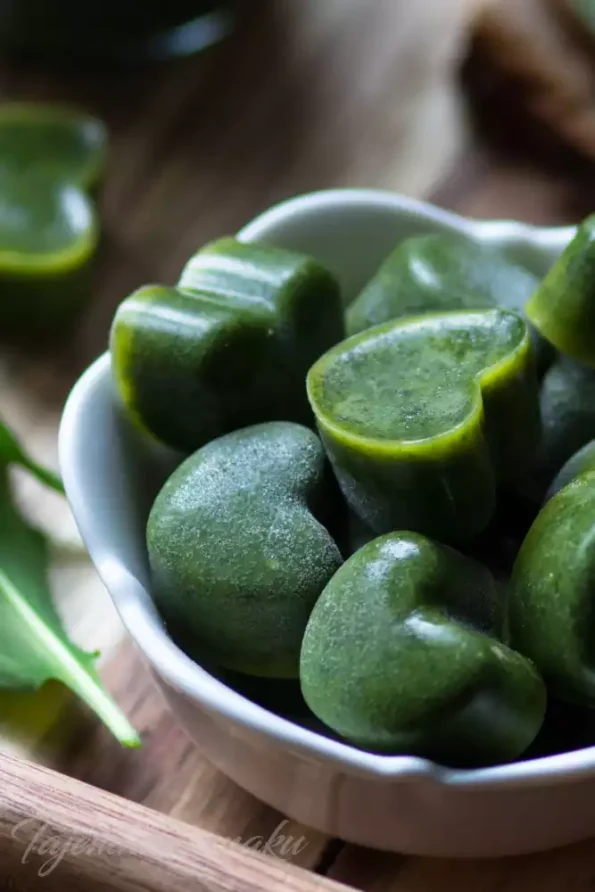 Blend the whole thing into a uniform mousse. Some of the butter pour into a jar and put it in the fridge for current use. Some of the blended butter should be frozen. I recommend silicone molds, then we have ready small portions to defrost.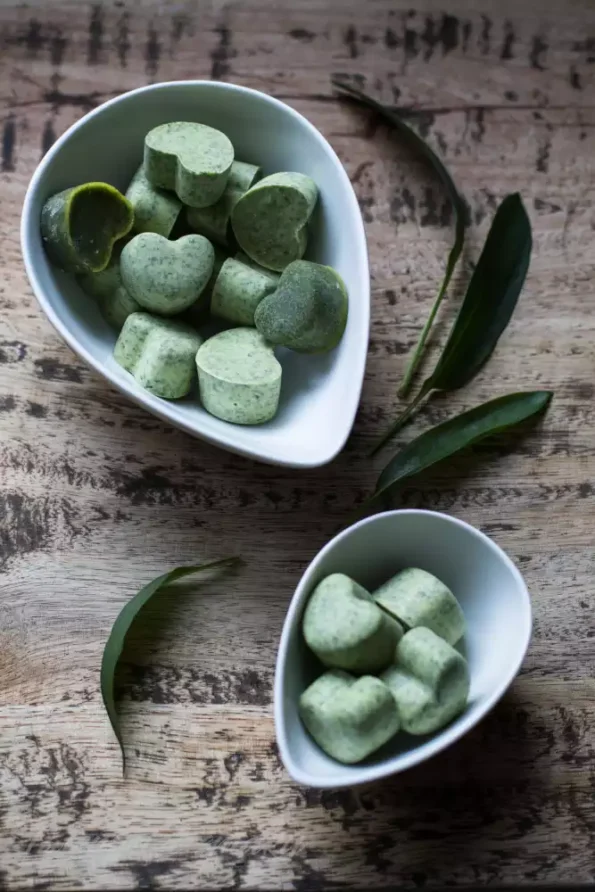 I mixed the first portion hot and I think I added more leaves, which is why the butter turned out intensely green. The second time I had a little less leaves and left the butter in the pan. I mixed when it slightly thickened, the butter was lighter and creamier. Decide for yourself which one you prefer, both versions are delicious in taste.

also check
Comments