Yeast night spelt bread baked in a cast iron pot
For some time now, I have been baking most of my breads in a cast iron pot. Crispy and golden crust without the use of steam is one of the advantages of baking bread in a cast iron pot. We can also bake such bread on a heated pizza stone or in an ovenproof dish, nevertheless, I recommend a cast iron pot, because it is an investment for many years.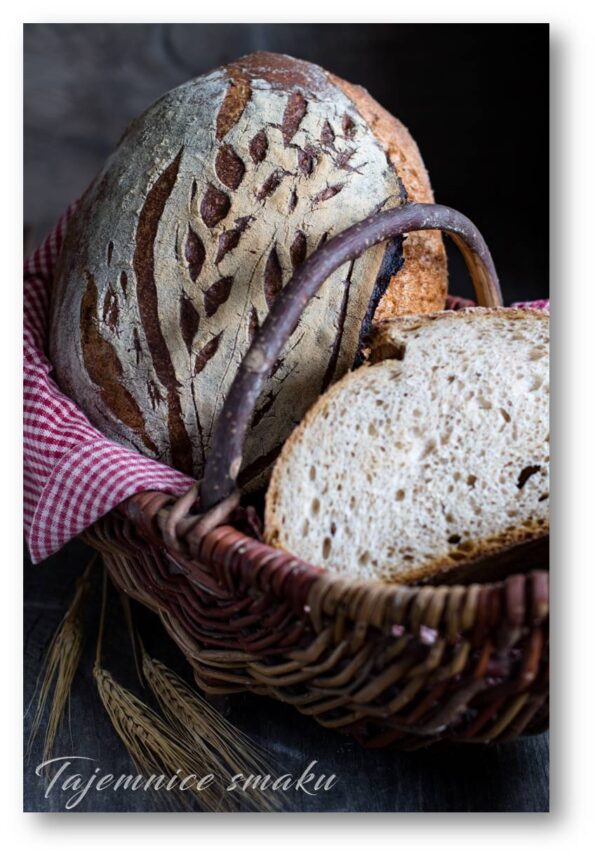 In the pot, we can bake not only sourdough bread, but also, for many people, easier yeast bread. I receive messages from you that baking on sourdough is troublesome, that it requires experience, time and patience, and that the sourdough starter needs to be regularly fed and nurtured. So I propose a yeasty spelt overnight bread (overnight fermentation in the refrigerator). Thanks to spelt flour, we will bake a delicious bread with a nutty flavor.
Whole grain spelt flour (type 2000) This one! is a healthier alternative to wheat flour. It combines well with other flours, in this recipe in a duo with bread wheat flour type 750. Spelt flour is rich in zinc, copper and selenium. It contains a higher amount of easily digestible protein than wheat flour. It is valued for its linolenic acid (omega-3) content.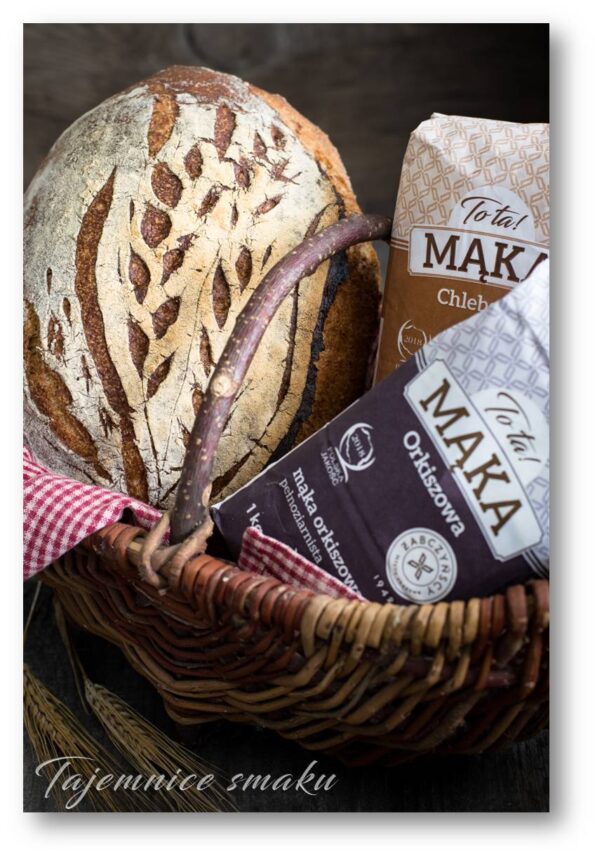 For example, here is the (approximate) schedule according to which I prepare this bread:
Day 1
18:00 - I mix flours and water, autolysis
19:00 - I add yeast and salt, knead the dough
19:30 - I fold
20:00 - submitting
20:30 - submitting
21:00 - I fold one last time and put the dough in the refrigerator overnight for proofing
Day 2
07:00 - takes the bowl of dough out of the refrigerator
08:00 - I put the dough on the countertop, form a loaf and put it in the basket
09:00 - I bake
Dough rising time is approximate parameters. It all depends on the strength of the yeast and the temperature in the kitchen. This should be monitored, as the rising time can vary for everyone.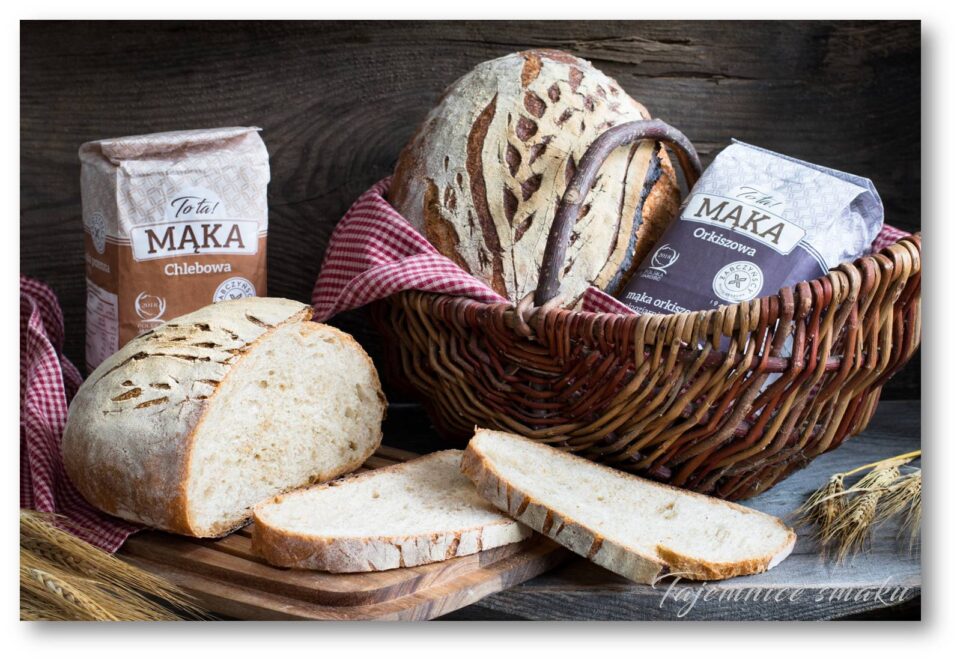 Ingredients
200 g whole grain spelt flour This one!
300 g bread wheat flour type 750
350 g water
10 g fresh yeast
8 g salt
Makeup
Day one - evening
Dissolve yeast in 50 g of water.
350g of water and both flours are mixed in a bowl, just until the ingredients are combined, cover and set aside for autolysis. After this time, add the diluted yeast and salt. Knead the dough for about 5 minutes, cover and set aside for initial fermentation for 2 hours. During fermentation, fold the dough 4 times every 30 minutes.
How to fold the dough? Fold the dough without removing it from the bowl. With moistened hands, pull each side of the dough upward and fold inward, like an envelope.
After the final folding, cover the bowl with plastic wrap (I recommend a plastic bathing cap) and place in the refrigerator for 10 - 12 hours.
Day two - in the morning
Remove the bowl with the dough from the refrigerator and let it rest at room temperature for 1 hour. Then gently turn the dough out onto a floured pastry board, form a loaf and place it in a floured growing basket (or, for example, a bowl lined with linen cloth and also floured). Cover and leave at room temperature to rise for about 1 hour.
Before baking, while the dough is rising in the basket, heat a cast iron pot with a lid in the oven for about 30 - 45 minutes at 250°C.
Remember the protective gloves!
Transfer the loaf gently to the baking paper, cut for example, with a razor blade. Transfer, together with the paper to a strongly heated pot, cover with a lid and bake for 15 minutes at 250°C. After 15 minutes, lower the temperature to 200°C and bake for another 15 minutes, continuing with the lid. Bake the last 15 minutes without the lid. Cool the bread on a griddle.
Tasty!
also check
Comments