Homemade bread - a simple recipe for wheat and rye sourdough bread
I love the smell of freshly baked bread. The home smelling of bread brings back childhood memories. I always bend over hot loaves, absorb their smell, which brings relief and inner peace.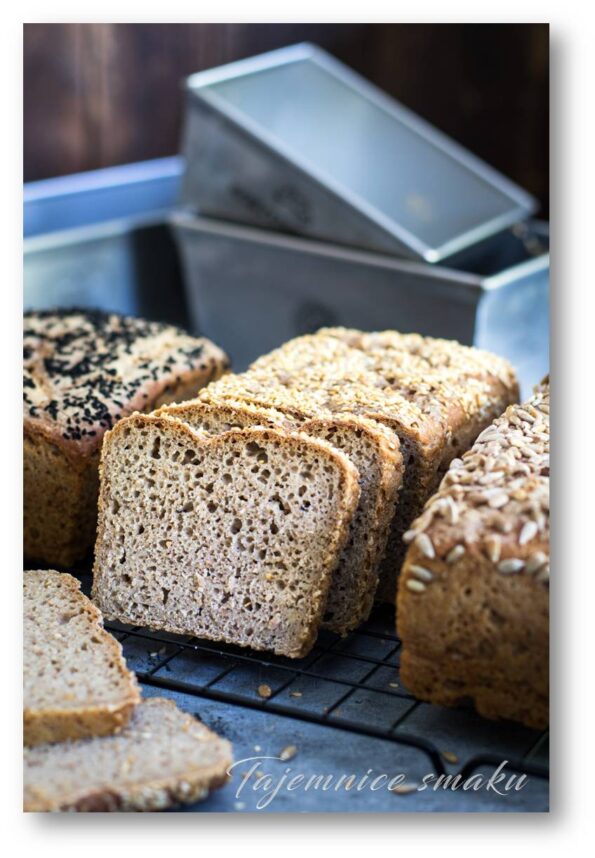 It's only now that I realized that I don't have a single recipe for sourdough bread on my blog. It's time to change that, after all, I started my adventure with sourdough bread with simple rye loaves baked in fruit cakes.
Ingredients for two cake moulds, approximately 25 x 10 cm in size, or a few smaller ones like mine.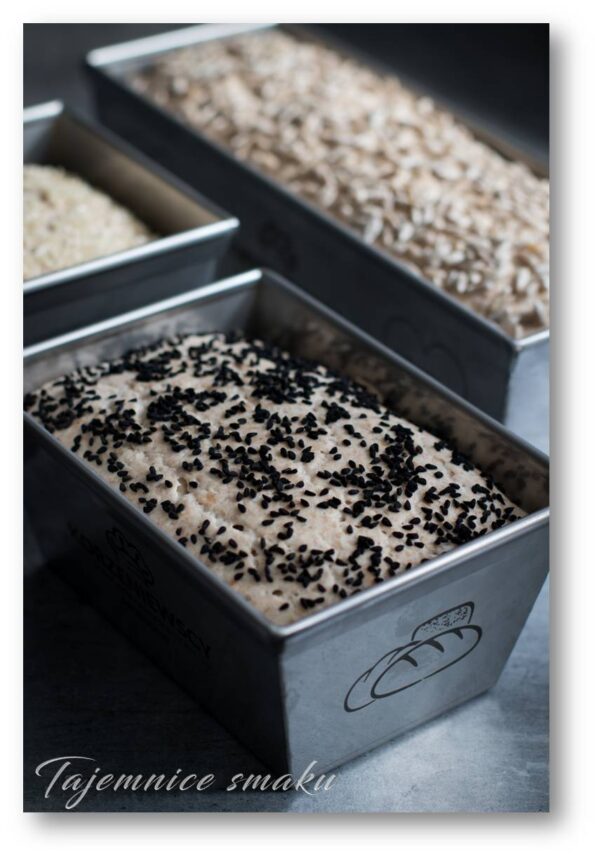 INGREDIENTS
sourdough
50 g of active sourdough starter
160 g rye flour type 2000
140 ml of water
BREAD CAKE
all leaven
400 g rye flour type 720
400 g spelled bread flour or wheat bread type 750
16 g of salt
630 ml of water
sunflower, linseed, nigella
EXECUTION
KWAV - the day before baking, evening.
In a large bowl, mix sourdough, water and rye flour type 2000.
Cover the bowl with cling film and set aside for 8 - 12 hours at room temperature.
BREAD
Add water and salt to the sourdough in a bowl, mix.
Then add the remaining flours, mix until combined.
Cover the bowl with cling film and let it rest for about 8 hours at room temperature.
Grease the molds with butter or line them with baking paper.
Put the dough into the moulds, with a moistened hand, gently smooth the dough.
Sprinkle the top with your favorite seeds.
Cover the molds with a cloth and let them rise for about 3 - 4 hours.
Preheat the oven to 240°C, you can put a heat-resistant bowl with water on the bottom of the oven.
We put the grate or tray on the lowest level in the oven.
Put the bread in the oven and bake for 10 minutes at 240°.
Then lower the temperature to 200°C and bake for 40 - 55 minutes*.
Take the baked bread out of the oven and leave it in the molds for about 5 minutes.
Next, take the bread out of the molds and let it cool on a grate.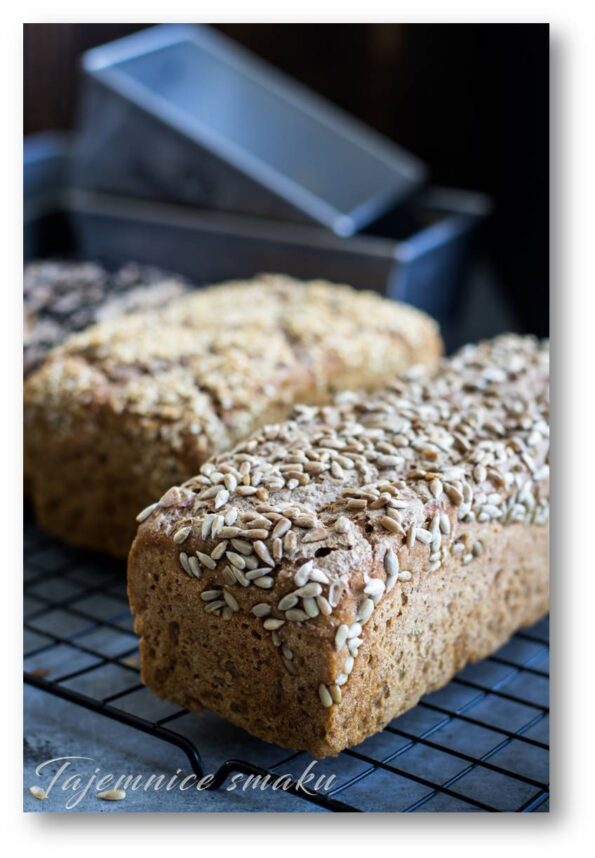 * Baking time and temperature refer to baking bread in acid-resistant "Korzeniewscy" molds
also check
Comments