Easy Palestinian breakfast eggs with za'atar and lemon
Hasan's Eggs for Breakfast is the first recipe you'll find in the wonderful book Palestine by Sami Tamimi and Tara Wigley. It is one of my favorite breakfast additions. They can be prepared according to the book's recipe or introduce a bit of variation.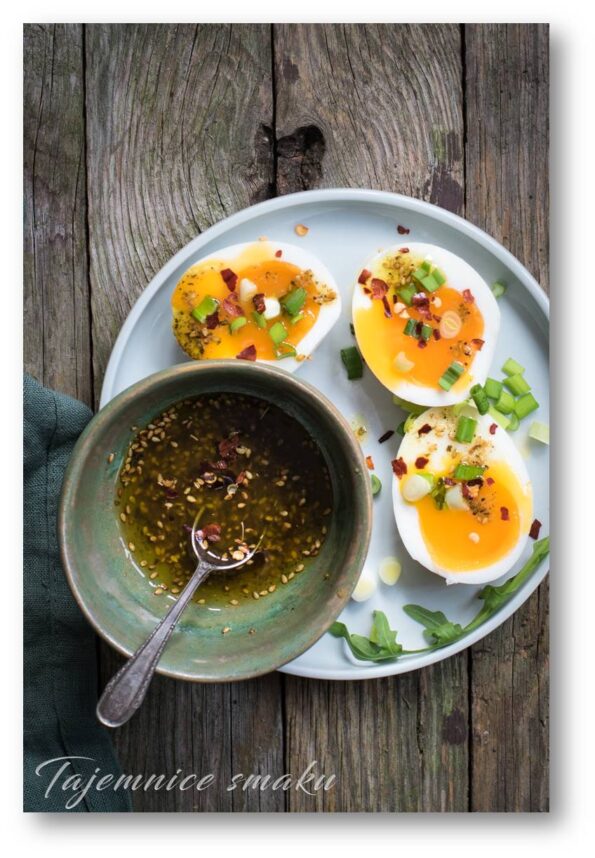 I really liked Jarzynova's version, in which Dominika added marinade and finely chopped pickled lemon zest instead of lemon juice. If you have pickled lemons, be sure to try it, and if not.... lemon pickles! I recommend the recipe for pickled lemons with rosemary and chili>.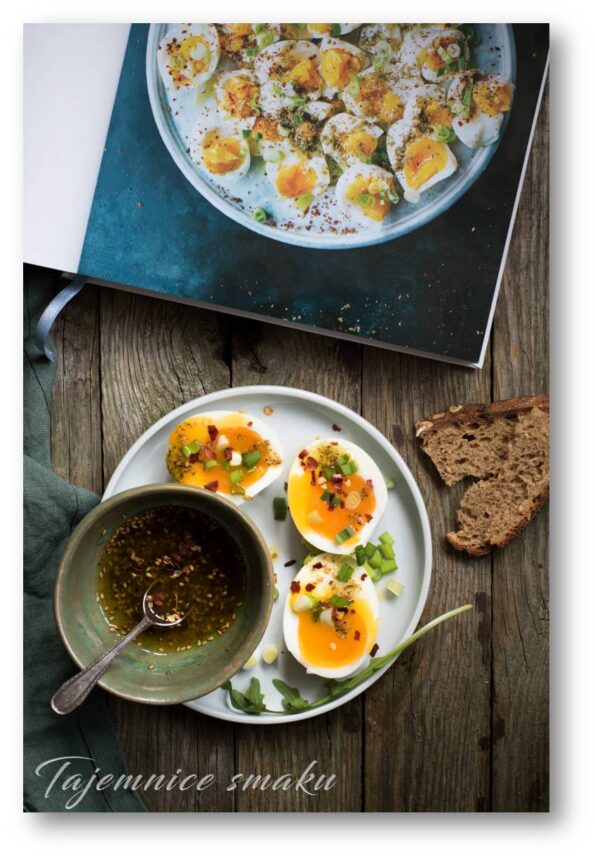 Easy eggs with za'atar and lemon - recipe from the book Palestine
Ingredients
6 eggs
1.5 tablespoons of lemon juice
3 tablespoons of olive oil
1 tablespoon of za'atar*
2 spring onions with chives, thinly sliced ​​(20 g)
1/8 teaspoon Aleppo chilli flakes (or other chilli)
salt and black pepper
Execution
In a pot, bring the water to a boil and carefully dip the eggs (preferably those at room temperature, so that they are not straight from the fridge). Cook for 5 - 6 minutes and cool immediately in cold water.
At the same time, mix the olive oil with the za'atar and the lemon juice.
Peel the eggs, cut them in half and place them on a plate with the yolks facing up. Sprinkle with salt and pepper, drizzle with lemon juice mixed with olive oil. At the end, sprinkle with spring onion and chili, serve immediately with a slice of good bread or a piece of warm pita bread. The bread is essential as it serves to wipe the oil and all the delicious juices off the plate at the end.
Palestinian style eggs are also a great addition to salads.
* What is za'atar (za'atar, zathar)?
It is an Arabian spice mix containing ground sumac, roasted sesame seeds and "green herbs" (thyme, marjoram, oregano) ).
also check
Comments