May bakery and wheat bread from Ticino
In May's bakery Amber  white wheat bread from Ticino. Also known as Bread from Ticino, Tessinerbrot, pain tessinois. It is a traditional baking from the Italian part of Switzerland - the canton of Ticino. Ticino bread has a characteristic shape, it consists of several rolls, joined together and then cut in the middle. As a result, we get delicious bread, perfect for tearing off and sharing at the common table.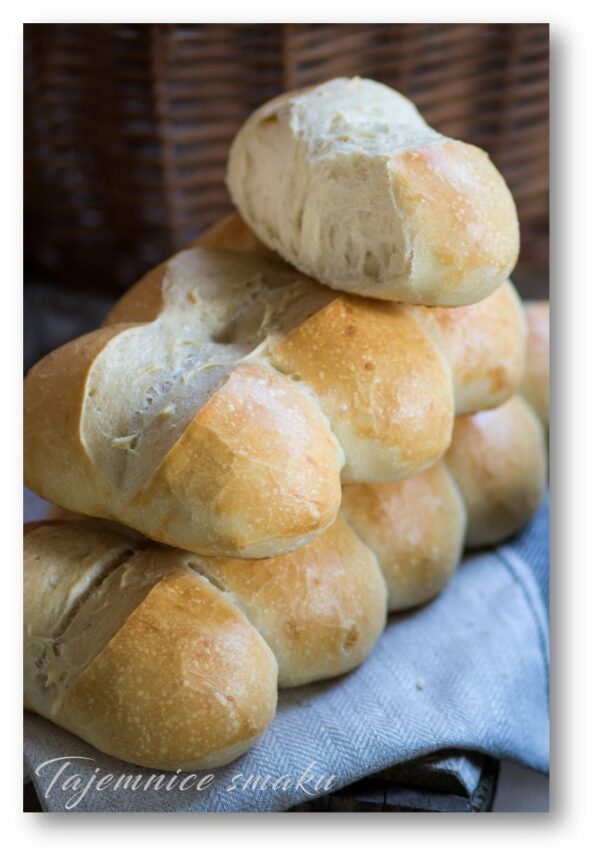 Bread can be baked with lievito leaven, with biga or yeast alone. It is important to use strong flour (e.g. Manitoba), in my recipe pizza flour type 00.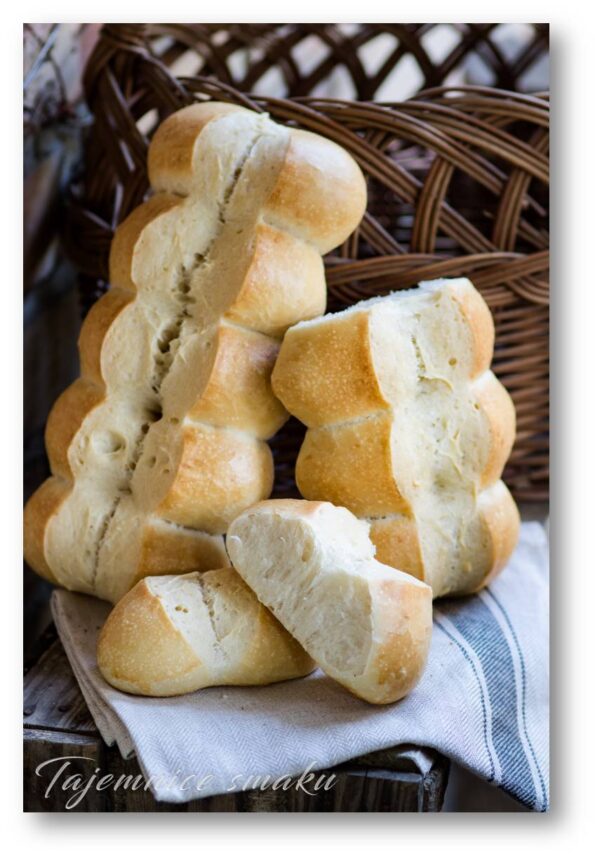 Ticino bread - ingredients for two breads
Ingredients
BIGA
5 g of fresh yeast
80 g flour type 00
40 grams of water
BREAD
biga
500 g wheat flour type 00 (pizza flour)
5g of honey
250g of water
30 g of olive oil
7g of salt
milk to spread
Execution
To prepare biga, you need to take 5 g of fresh yeast, 80 g of flour and 40 g of water. Mix the leaven and let it rise for an hour.
In the bowl of a mixer, mix biga with water and honey, leave for an hour. Install the dough hook and mix. Gradually add the flour and mix until you get a uniform dough. Add salt and olive oil and continue kneading until the dough is elastic and smooth. We put them on the counter and form them into a ball.
Smear a large bowl with olive oil, place the dough in it and cover it with a lid or cling film. We leave it on the kitchen counter for about 6 - 8 hours or overnight (depending on the temperature) in each case, until the volume of the dough is doubled.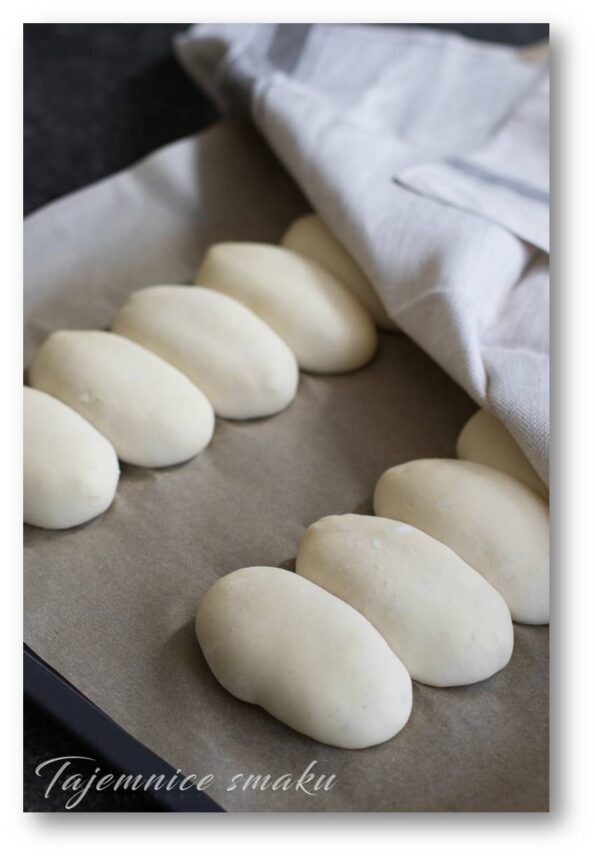 Put the risen dough on the worktop, slightly degass it and divide it into 10 equal pieces. Form 10 long rolls. Place them on a baking sheet lined with baking paper, close to each other in two rows of 5 pieces. We leave it covered with a rising cloth for about 2 hours.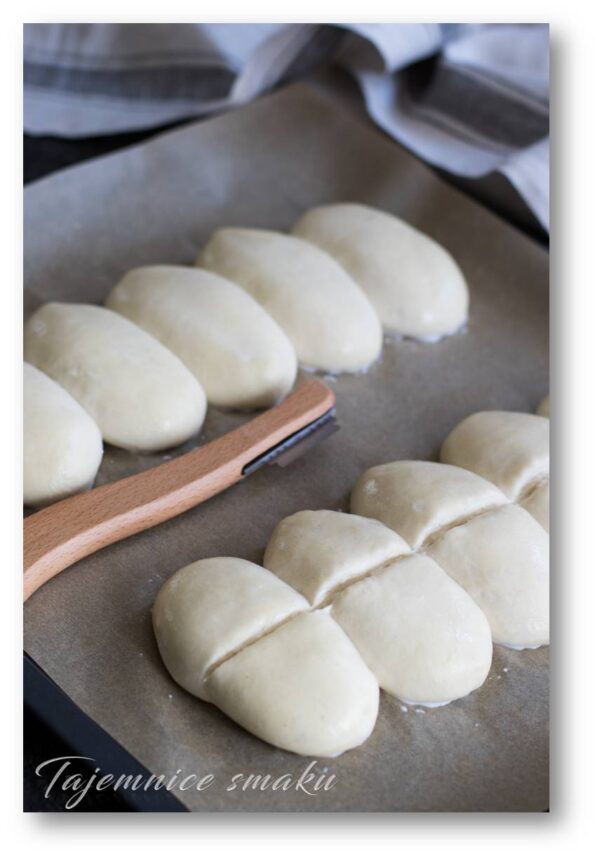 Preheat the oven to 200°C. Before baking, grease the bread with warm milk and cut along the bread with a razor blade or a sharp knife, do not cut the bread all the way through.
Bake the Ticino bread for 25 - 30 minutes, until golden brown.
Remove from the oven and leave to cool on a grate..
Ticino bread
recipe from blog lalunasulcucchiaio.it
Pane Ticinese on blogs:
Cake&Bread
Lilies of the valley in the kitchen
Gucio's kitchen
Kitchen door
My academy of taste
My little magic>
Gardens of Babylon
Vegetable family
Taste secrets
Weekends at home and in the garden
Kitchen privacy

also check
Comments