Fluffy, wool cake with pistachio filling
Fluffy yeast dough stuffed with nuts. Divide the dough into portions, roll out, stuff, cut and roll up. After these treatments, the dough looks like a ball of wool. Hence the name woolen cake or woolen bread.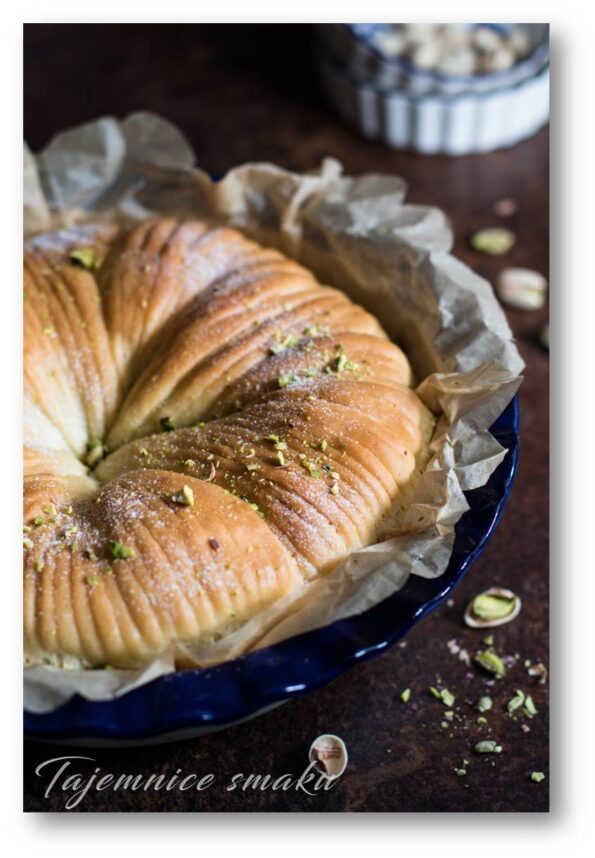 We bake the cake together as part of the July Amber Bakery, and the recipe comes from the blog Bake to the Roots. It is a very simple cake, and the filling can be composed at your discretion. It can be nut, fruit, cottage cheese or chocolate. Slitting and rolling is just fun, so let's get baking!
Ingredients
CAKE
80 ml of lukewarm milk
10 g of fresh yeast
330 g flour type 500
1 tablespoon of sugar
1/2 teaspoon of salt
100 g cream
1 egg
FILLING
100 g mixed/ground pistachios
2 tablespoons of milk
2 tablespoons of sugar
30 g of butter
Some milk to spread on the cake and powdered sugar
Execution
Mix lukewarm milk with yeast and leave for about 5 minutes. Put the flour, sugar, salt, cream, egg and milk with yeast into a large bowl. Knead everything for about 8 minutes until you have a smooth, sticky dough that pulls away from the edge of the bowl. Cover the bowl and let the dough rise for 60-120 minutes or until it doubles in size.
While the dough rises, gently heat the milk, sugar and butter in a saucepan until the butter melts. Add the ground pistachios and mix everything until a thick mass is formed. Remove from the fire and let it cool. Line a cake tin with a diameter of 20 cm with baking paper.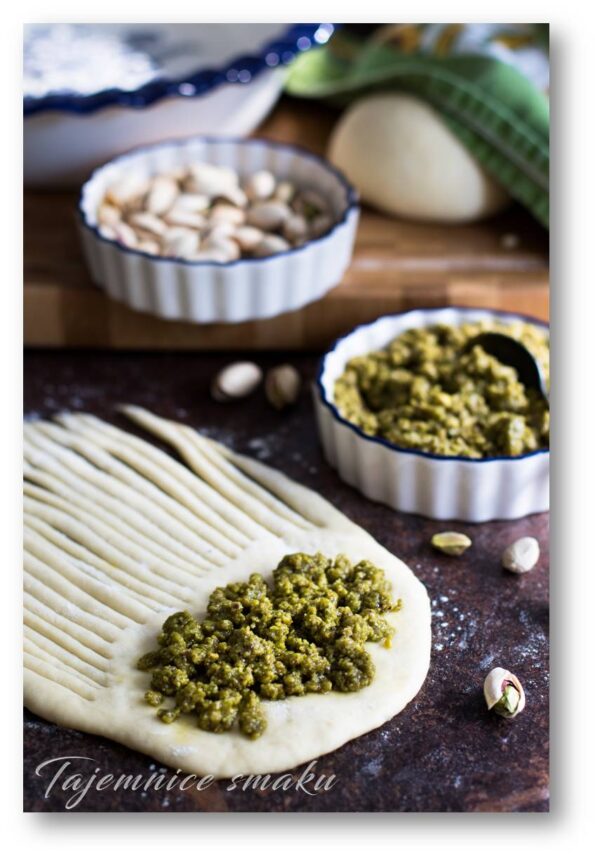 When the dough rises nicely, put it on a floured surface, divide it into five equal portions, form balls from them and cover again for about 10 minutes. Then we roll out the balls into oval cakes measuring about 10 × 15 cm. Put 1/5 of the pistachio filling on the short side and cut the dough into thin strips on the opposite side (it should look like the end of a carpet with tassels). Roll up starting from the side with the filling and place the resulting roll in the prepared form. Repeat with the remaining pieces of dough and the remaining filling. Slightly squeeze individual rolls to form a ring in the springform pan.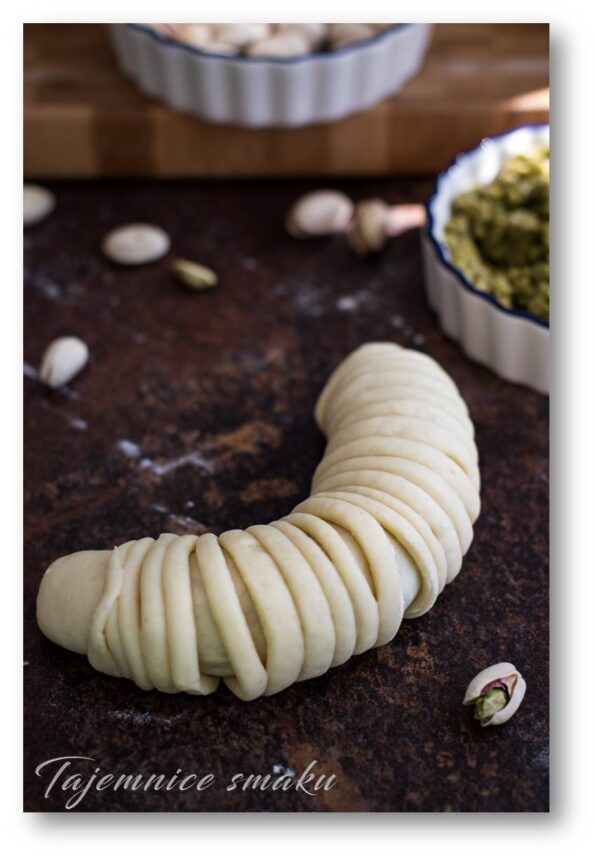 Preheat the oven to 180°C. Lightly brush the risen bread with a little milk, then bake for 20-30 minutes, the surface should be golden in color but may still be light on the edge. Remove from the oven and cool, then remove from the mold.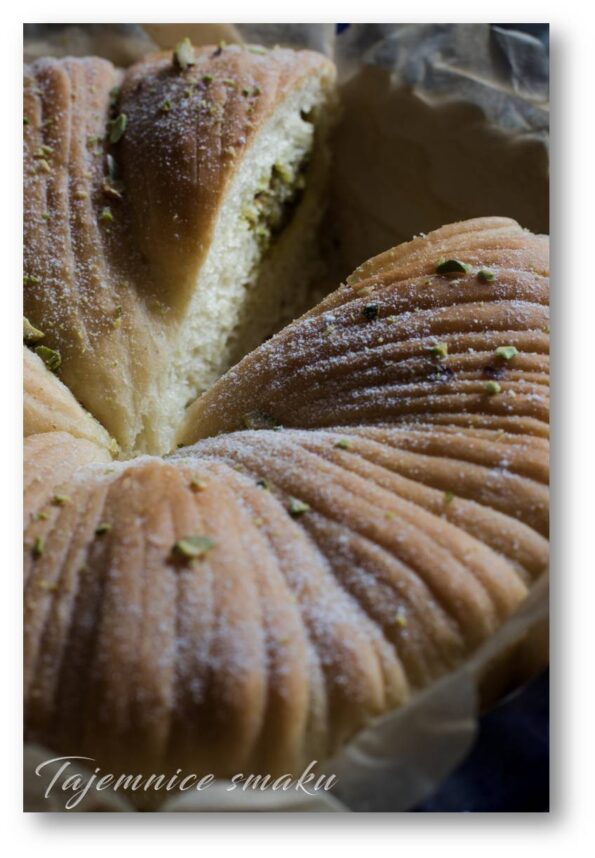 Wool bread on blogs:
Acacia blog
Lilies of the valley in the kitchen
Gucio's kitchen
Kitchen door
My Little Magic
Babylon's gardens
Family plant-based
Secrets of taste
Kitchen privacy
also check
Comments