One-pot Jarzynova - a book for all lovers of vegetables on a plate
Dominika Wójciak - winner of the third edition of MasterChef, honored by Gorgon Ramsay himself. Author of the books Warzywo, Ziarno, Culinary stories, Simple, delicious, in a box and Seasonal vegetable< /em>, columnist of the "KUCHNIA" monthly.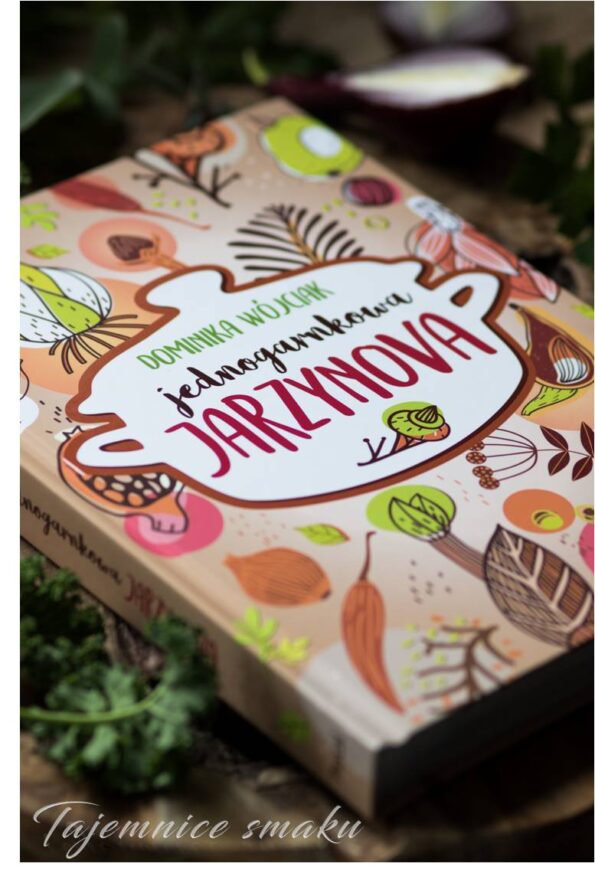 Dominika gives us her new book "Jednopotkowa Jarzynova". A book for all vegetable lovers with simple, everyday recipes. These are simple recipes, but ready-made dishes refined in taste, seemingly everyday, but very unique. Most dishes to be prepared in one pot, bowl, pan or to be baked in one sheet or mold.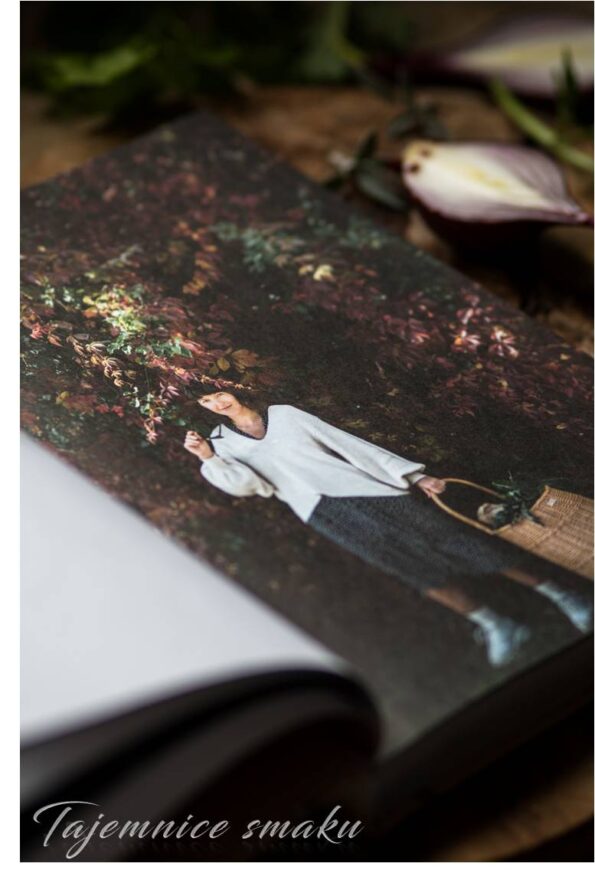 Conventional "One-pot" dishes include stews, soups, casseroles, casseroles, as well as perfect oatmeal, pancakes in various varieties, easy cookies, as well as spreads for bread, sauces, salads and desserts. According to Jarzynova, a one-pot dish is a synonym of a universal, simple, everyday meal that we can transform and compose in our own way. The recipes in the book are very universal, they combine with each other, penetrate and complement each other.
The seasonality of products is an important issue in Dominika's cuisine, which is why the recipes in Jednogarnkowa Jarzynova are divided into four seasons.
Spring, when fresh, young vegetables and first fruits appear at the fair, we will prepare chard with garlic and nuts, stewed young leeks, salad, pea paste, bean lard with wild garlic or okonomiyaki from young cabbage.
In summer plants contain a lot of vitamins and minerals, and in addition they are the cheapest. Using these valuable properties, let's eat as many vegetables and fruits as possible. In the summer, in Jednogarnkowa Jarzynova, we will prepare shakshuka and tactuka, colorful pancakes, delicious cauliflower soups, fruit gazpacho, corn chowder, and caramelized apricots and fruit jelly for dessert.
Autumn is a real flood of vegetables and fruits. It is primarily the time of harvesting, not only from the garden or orchard, but also from the forest. Dominika's autumn suggestions include red cabbage with gorgonzola, mushroom stroganoff, eggplant ragu, pumpkin dal, baked plums and my favorite dessert, namely pumpkin pear mousse with cardamom.
In winter Jarzynova's cuisine is as delicious and healthy as in other seasons. In winter, I focus mainly on soups. So we have a seasonal soup to try in two ways: cucumber lentil soup, winter harira and carrot or zucchini soup with sauerkraut. Be sure to prepare a mineral oriental broth. It is a source of valuable minerals, wonderfully warms and gives a feeling of satiety. In addition to soups, the book also includes lazy in a million ways, socca, vegan bigos or vegetable tagine. I highly recommend beetroot fuczki, sauerkraut and beetroot pancakes. They are easy, tasty and quick to prepare.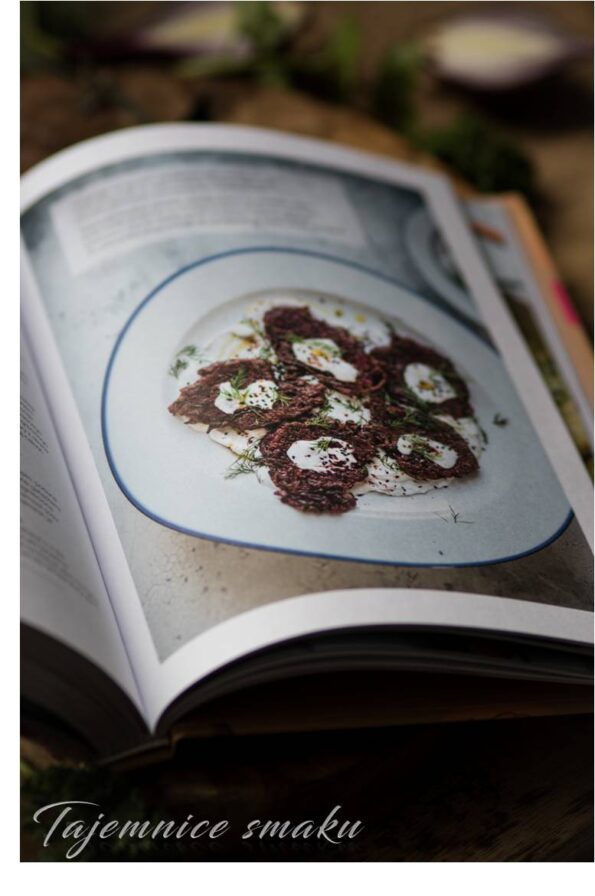 Jarzynova Jednopotkowa means four seasons and lots of recipes. The recipes in the book are simple, based on Dominika's daily cooking, which she wrote down from what appears in her kitchen. When using this book, it is worth paying special attention to the tips from which we will learn to swap ingredients, juggle spices and compose our own versions of individual recipes.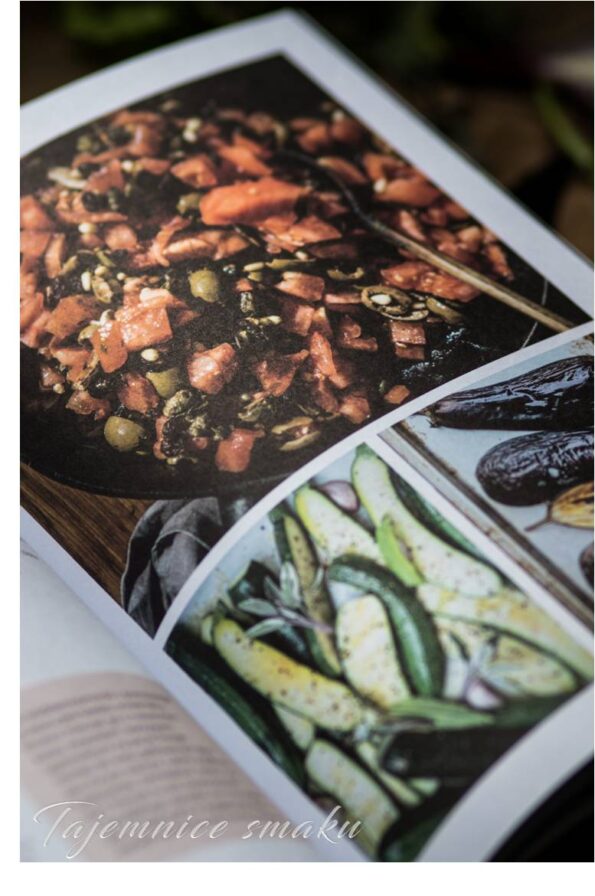 Jednopotronkowa Jarzynowa - I am sure that the book will be enjoyed and useful to all vegetable lovers and more.
I invite you for more recipes and valuable advice from Dominika in Jarzynova kitchen.
also check
Comments