After Plenty and Plenty, it's time for Taste - book review
Taste is another vegetarian cookbook in which Yotam Ottolengi helps us appreciate the wonderful power of vegetables. After Plenty and Plenty, Taste is Ottolenghi's third book in which the author shows us how to prepare vegetable dishes in a new and sophisticated way.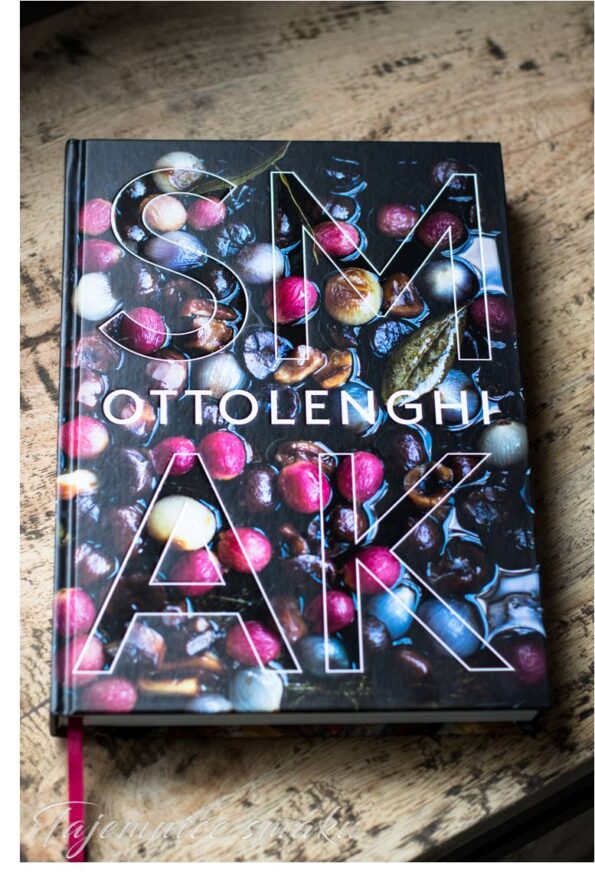 The author's mission is to show vegetables in a new and attractive light. In Taste she focuses on the essence of vegetables and the method of extracting the full flavor from them. According to Yotam, three elements determine this: process, connection and product. These are three paths that show what makes some vegetable dishes incredibly delicious.
PROCESS
One of the ways to deepen the taste of vegetables is to subject them to a selected process: toasting, roasting, flavoring and alchemy (fermentation, salting and maturation). Applying the right processes can dramatically change, release or concentrate the flavor of vegetables to make food even more delicious.
CONNECTING
The taste of a dish can be deepened by the right combination. Four key connections - with what is sour, spicy, fatty and sweet. With the right combination, we can bring out the full flavor of vegetables, what is hidden and the best.
PRODUCT
Ingredients with great flavor potential. In some cases, the ingredient itself has so much flavor that it is able to carry the entire dish without any special additives. Mushrooms, onions, nuts and sugar have such properties.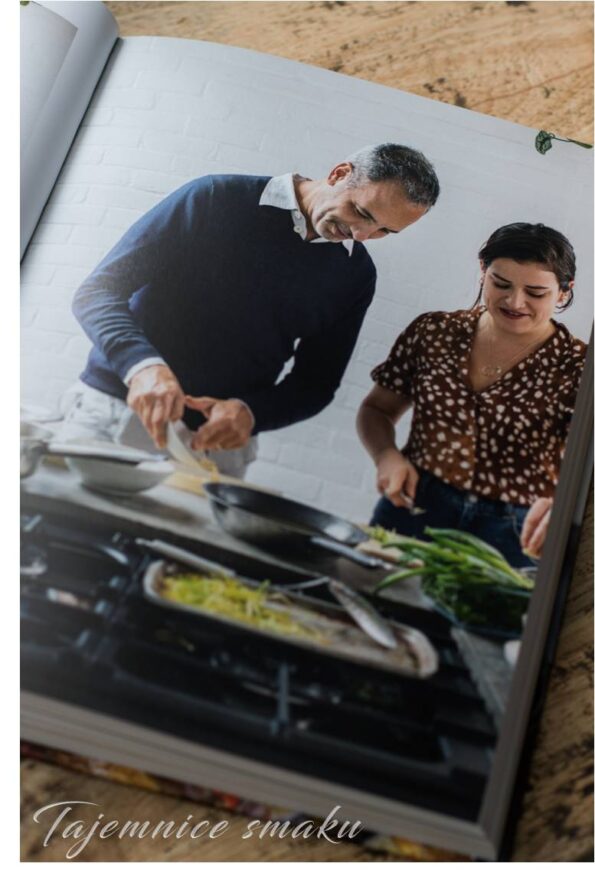 The recipes in the book are well described and detailed, and each is preceded by a small introduction. These are explanations, tips and advice or the history of the proposed dish. The recipes in the book are not categorized by soups, desserts, salads, etc., but by the methods described above. We don't have to get to know them right away to find a specific recipe. Before we get used to them, we look at the table of contents, where vegetables and ingredients are sorted alphabetically. I like this division, because I often cook with what I have at home and nothing is wasted!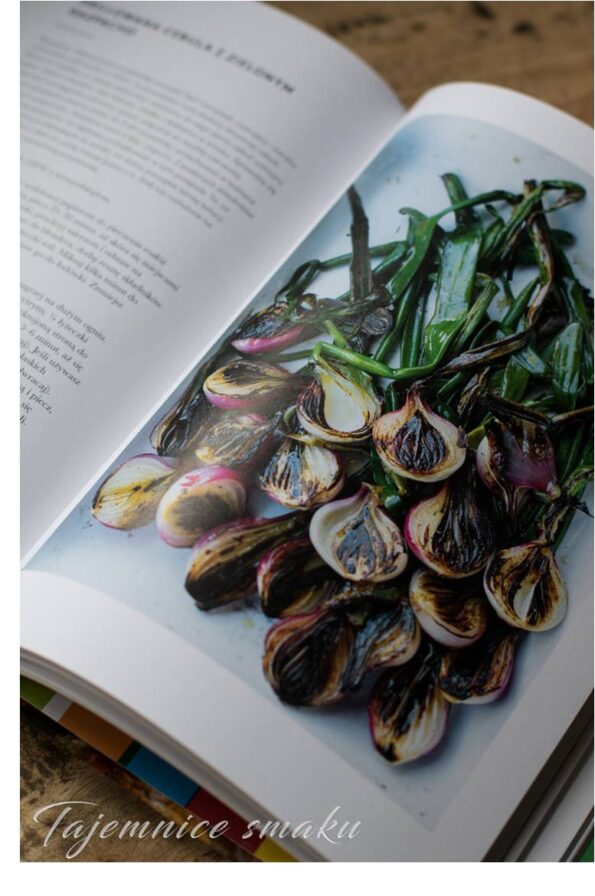 How do I assess the level of difficulty of the proposed regulations? I believe that most of the recipes can be mastered even by kitchen novices. We can encounter small obstacles when completing the ingredients. We can buy vegetables at local markets, stalls or shops. However, some spices and more special ingredients can only be found in large, well-stocked supermarkets or online oriental food stores.
Is Taste vegetarian? Not really, because Ottolenghi occasionally uses fish sauce or Parmesan cheese in his recipes.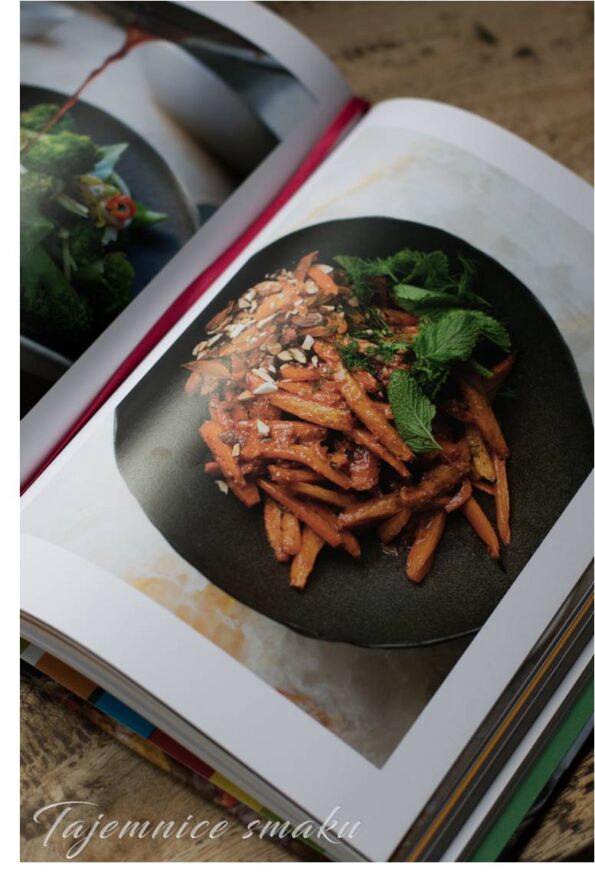 How can you tell if the recipes and methods in the book are effective? It's best to try them right away! When a new cookbook falls into my hands, I am on a mission to prepare something immediately. The first recipe I made was roasted carrot salad with chamoy. The dish turned out delicious and turned out to be very versatile.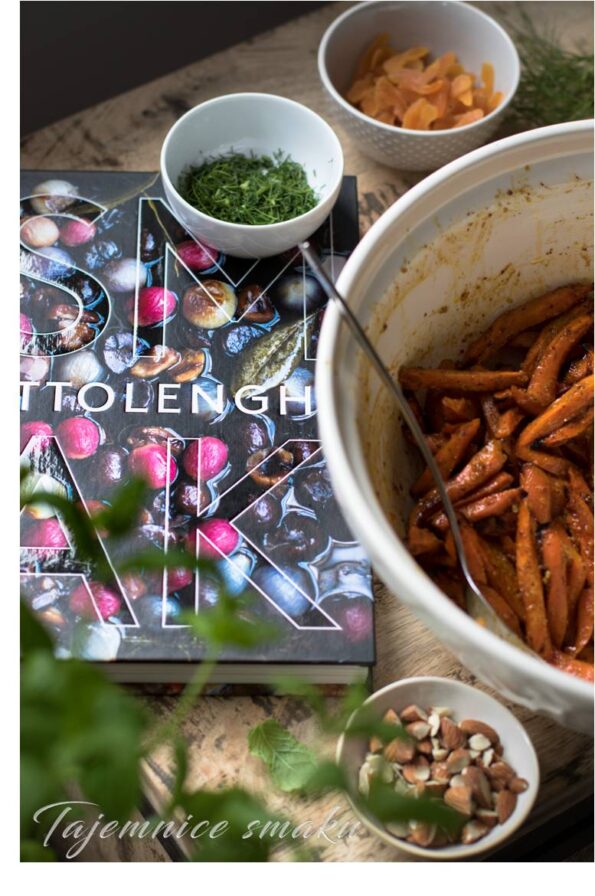 Mesmerizing cover, mouth-watering photos and great recipes. Taste is a beautifully published book and will be a great gift not only for Christmas.
TASTE - Yotam Ottolenghi, Ixta Belfrage and Tara Wigley
Photographs Jonathan Lovekin
Translation: Anna Palmowska
Year of publication: 2021
Hardcover
Format: 20x27.5 cm
Pages: 320
ISBN: 978-83-62903-65-8
Thank you to Filo for providing me with a review copy.
I also recommend the book: Palestyna - < strong>Cookbook - Sami Tamimi and Tara Wigley
also check
Comments