Fried fish, grilled fish. Fish in curry with green asparagus, a quick dish prepared on the grill
Thai curry with fish, coconut milk and asparagus is an idea for a quick and easy dinner or lunch. A fish dish rich in Thai flavors with the addition of seasonal vegetables. In the spring, these are green asparagus or young peas in pods, in the summer I recommend zucchini or string beans. In autumn, we can use cauliflower or broccoli.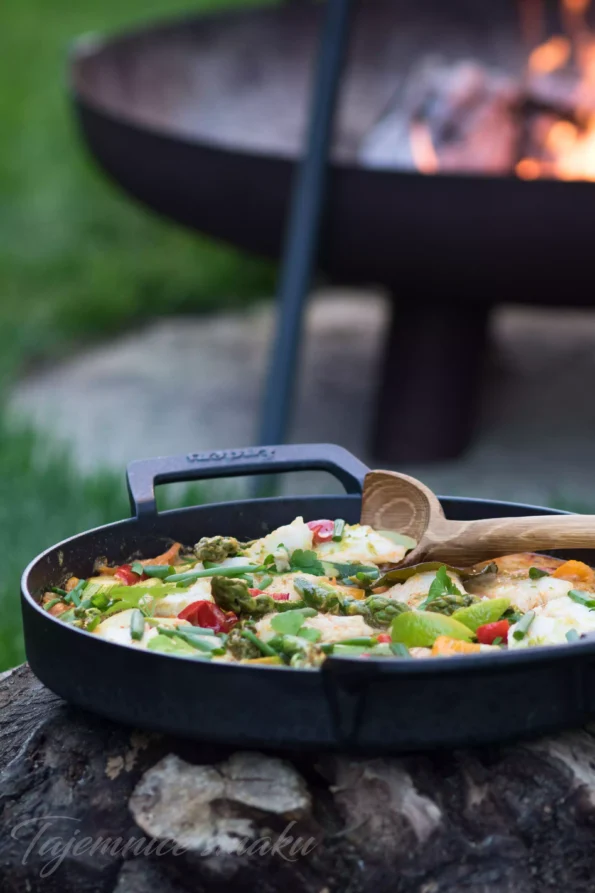 Fish curry is a pan-fried dish that can be prepared traditionally, on a burner or, like me, on a grill, or more precisely, on a bonfire.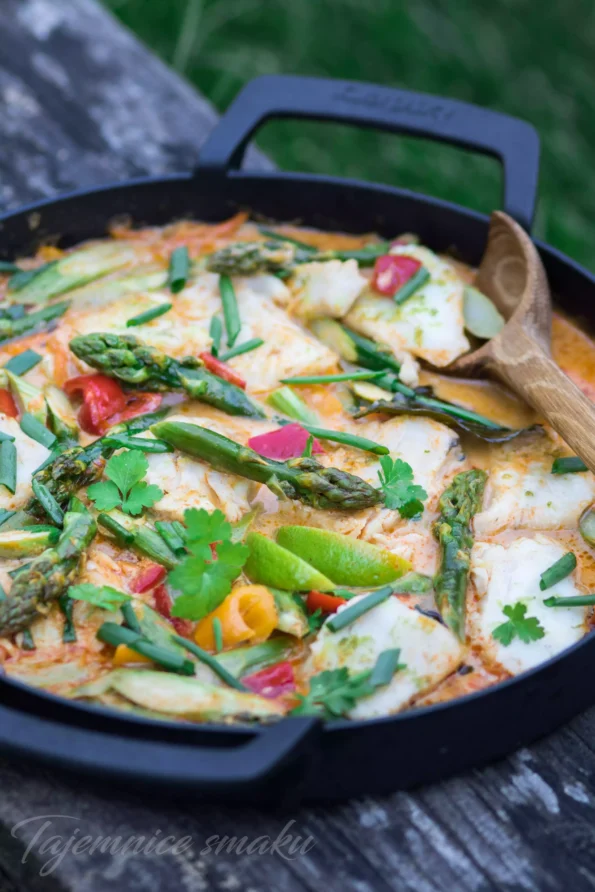 INGREDIENTS
500 - 700 g fish fillets, e.g. cod, hake
grated lime zest
lime juice
2 - 3 tbsp olive oil
100 g shallots
4 - 5 cloves of garlic
1 tablespoon red Thai curry paste
700 ml chicken or fish stock< /li>
6 kaffir lime leaves
150 g carrots
250 g red and yellow peppers
400 ml coconut milk
1 tablespoon of fish sauce
500 g green asparagus
2 handfuls of chopped herbs - chives, coriander, basil or parsley
salt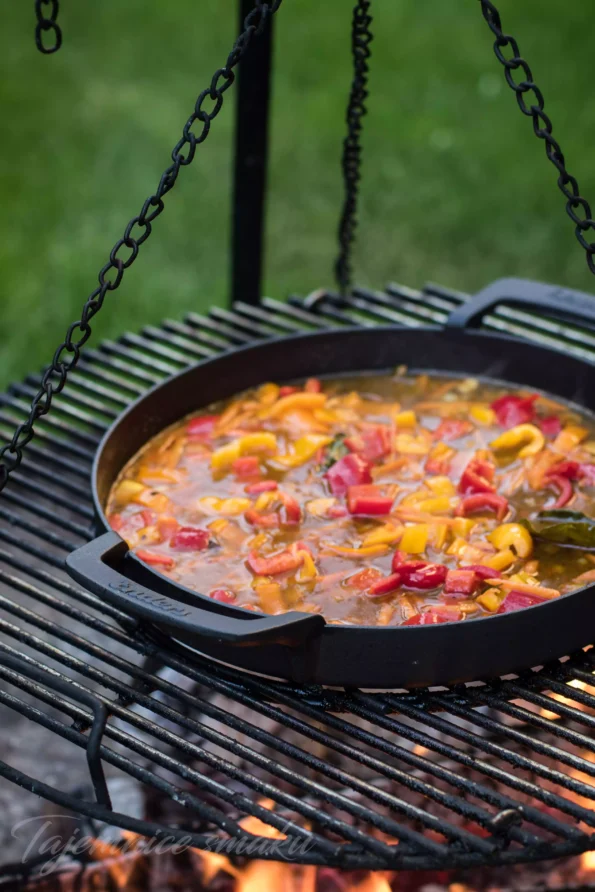 EXECUTION
Fish fillets are dried with a paper towel and cut into pieces. Season with salt and grated lemon zest. Cover and leave in the fridge.
Peel the carrot, diagonally cut into slices, then into thin strips. Clean the peppers from seeds and cut them into pieces. Dice the peeled shallot, slice or chop the garlic. Wash the asparagus, cut off the hard ends, cut diagonally into pieces about 3 cm long.
Heat the oil in a large frying pan. Add shallots, carrots and fry for 3 minutes. Add the garlic and curry paste, stir and fry for 2 minutes.
Add the kaffir lime leaves, fresh pepper, stir, pour in the broth and cook for about 5 minutes. Then add coconut milk, fish sauce and lime juice to taste. We try and possibly add more. we season. Be careful with the amount of salt because the broth is salty, and the previously prepared fish is already salted.
Now add the asparagus without pieces with a green tip, fry for 2 - 3 minutes. Finally, carefully dip the fish pieces in the sauce and add the remaining asparagus tips. Cook for about 3-4 minutes until the fish is cooked. Remove from heat and sprinkle generously with herbs. Serve with jasmine rice or rice noodles.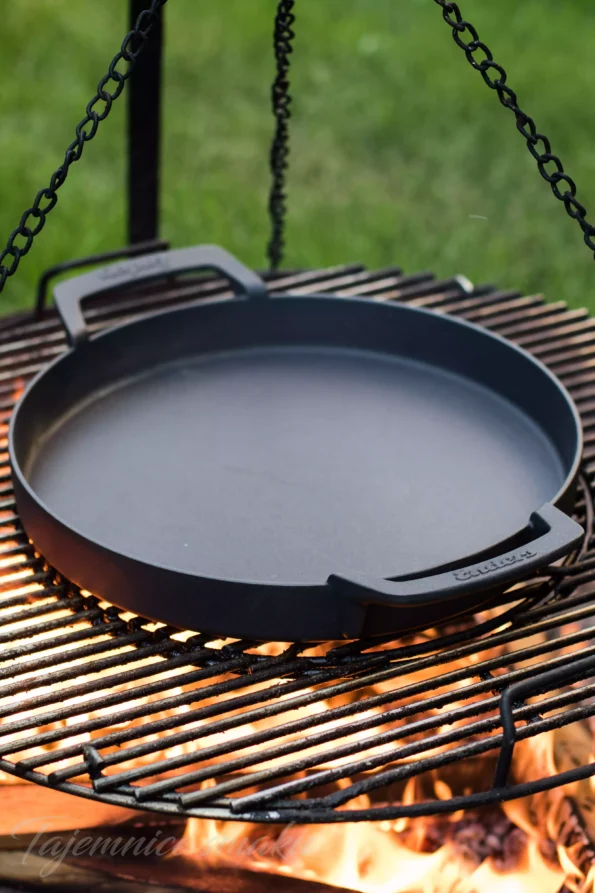 I used a cast iron grill pan to prepare the Thai curry. Unfortunately, I do not have a grill, so I used a garden hearth with a grate. For now, I can't decide which grill to choose. I am considering various options, the ones that interested me the most were gas grills. They make it possible to prepare dishes for several or a dozen people at a time and can serve as a universal garden kitchen.
Cast iron pan Enders Switch Grid is made of high-quality cast iron, which guarantees many years using. It is dedicated to gas grills, but it will also work in the oven or on the grate above the hearth. The cast iron pan is one of the many grill accessories offered by Enders, a new brand on the Polish market. The pan has a diameter of 31 cm and a height of 4 cm. It's not too high, so I divided the ingredients for my dish into two portions.
This entry was created in cooperation with Decofire.
also check
Comments