Fried shrimps with pineapple, curry and young pea pods
Yellow curry with shrimps is an extremely quick dish from the pan. A great idea for a romantic dinner. All you need to do is prepare the shrimp in advance and, if you use fresh pineapple, peel it. When it's time to prepare the dish, we cook the rice or, if we want to make it even faster, we pour boiling water over the rice noodles. We heat the pan and in 10 minutes we can serve an exquisite dish, perfect for a dinner for two.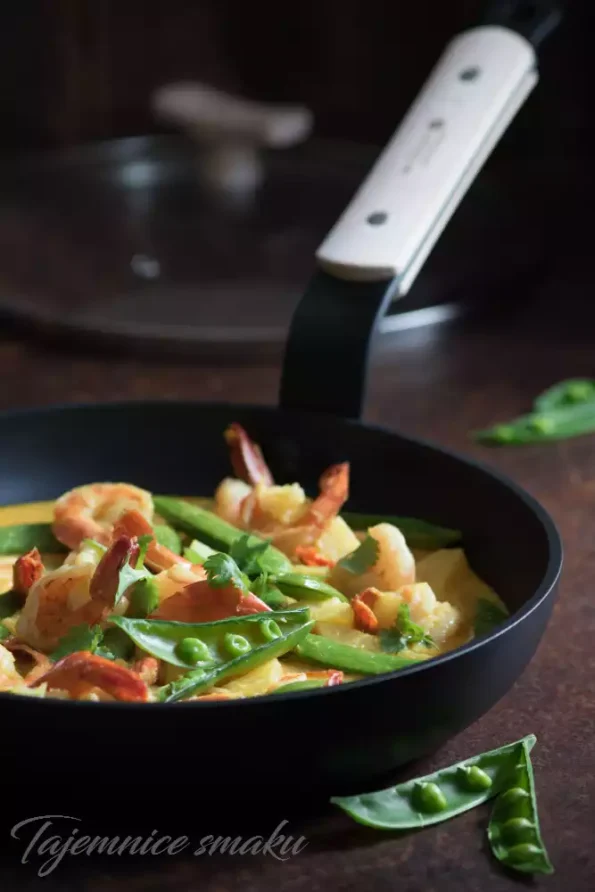 Shrimps go very well with the sweet taste. In this recipe, in addition to palm sugar, coconut milk, the sweetness comes from pineapple. Pineapple can be replaced with fresh mango or even an apple. I think lemon juice is a must-have. Don't replace lime with lemon, it won't be the same dish.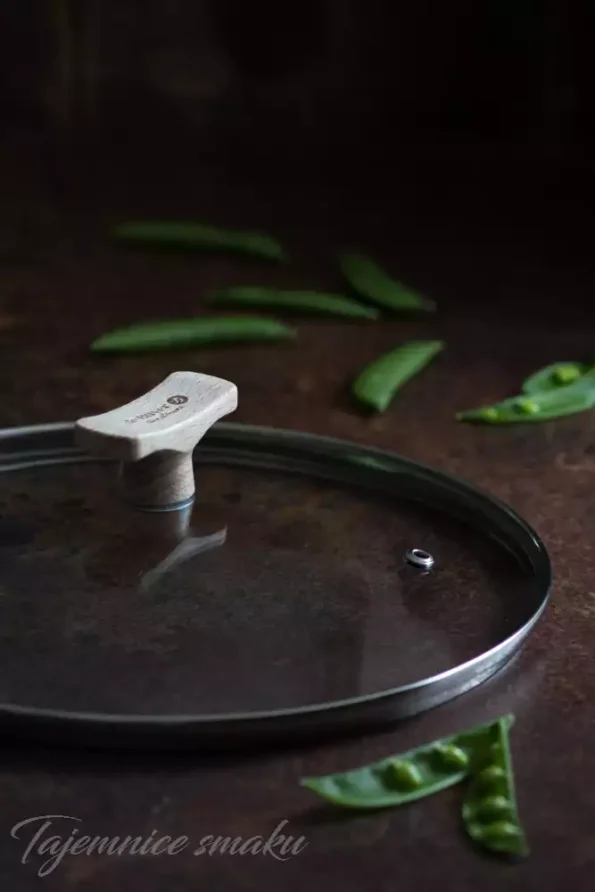 INGREDIENTS
350 ​​g of peeled, cleaned shrimps without heads
100 g of peeled fresh pineapple (or tinned)
150 g of peas with pods
250 ml coconut milk
250 ml hot water
20 ml oil
50 g yellow curry paste
15 g cane sugar or palm
1/2 - 1 teaspoon fish sauce
salt
pepper
lime juice to taste
lime zest
a bunch of fresh coriander
EXECUTION
Heat the oil in a frying pan, spread and fry the curry paste. Pour hot water, add coconut milk and cook for a while over low heat.
Add sugar, pineapple pieces and grated lime zest, mix. After about 3 minutes of cooking, add the prawns and peas with pods. Add the prawns and chopped coriander stalks and cook for another 2 minutes. Season with salt, pepper, fish sauce and lime juice to taste and remove from heat.
Serve with jasmine rice or rice noodles, sprinkle with coriander leaves.
also check
Comments