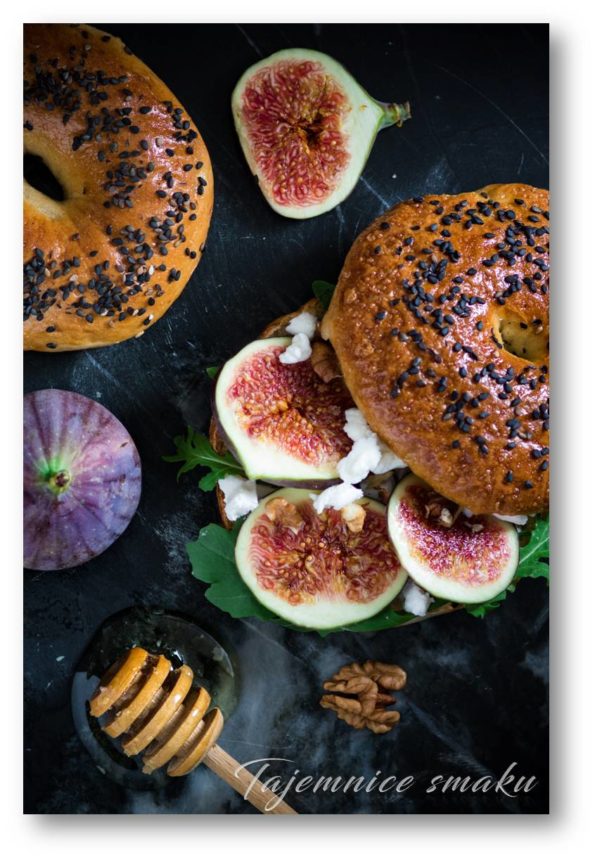 Not so long ago, we could taste fresh figs only during holidays in Croatia, Greece or Turkey. In our kitchen, yes, figs were present, but dried, sweet and delicious ones, usually packed in the form of a pressed disc. Today, fortunately, we have a wider choice and, in addition to dried fig fruit, we can also buy fresh ones.
What do we use fresh figs for?
There are plenty of ideas - as a decoration for cakes, desserts, as an addition to salads, porridge, sandwiches. We can also serve figs with arugula, goat cheese, honey and nuts in bagels, because lately bagels are baked all the time at my place.
Ingredients for 4 servings
4 bagels or other rolls (BAJGLE recipe)
spreadable butter
handful of arugula
4 fresh figs
4 teaspoons of flowing honey
4 teaspoons coarsely chopped walnuts
100 g cottage cheese
pepper
Execution
Slice the bagels in half, butter both halves as thick as you like. At the bottom of the bagel we put arugula leaves, fig slices. Crumble goat cheese on top, pour over honey, sprinkle with walnuts and pepper. We cover the top of the bagel, grab it in both hands and... Bon appetit!
also check
Comments