Sokolatopita - recipe for Greek chocolate cake with chocolate syrup - Athens to eat
Sokolatopita is a classic Greek dessert with a rich chocolate flavor. Moist and fluffy chocolate cake, soaked in chocolate syrup and topped with chocolate ganache. It is a truly heavenly dessert that melts in your mouth and I guarantee that no one can resist it.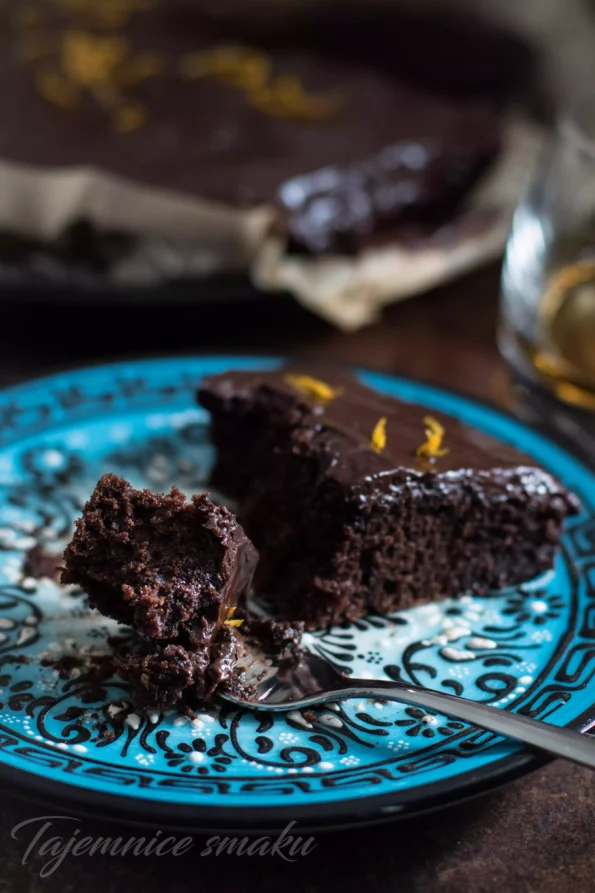 The recipe for chocolate sokolatopita cake comes from the book by Bartek Kieżun Ateny do eat. The cake is insane in taste, and what is important, quick and easy to prepare.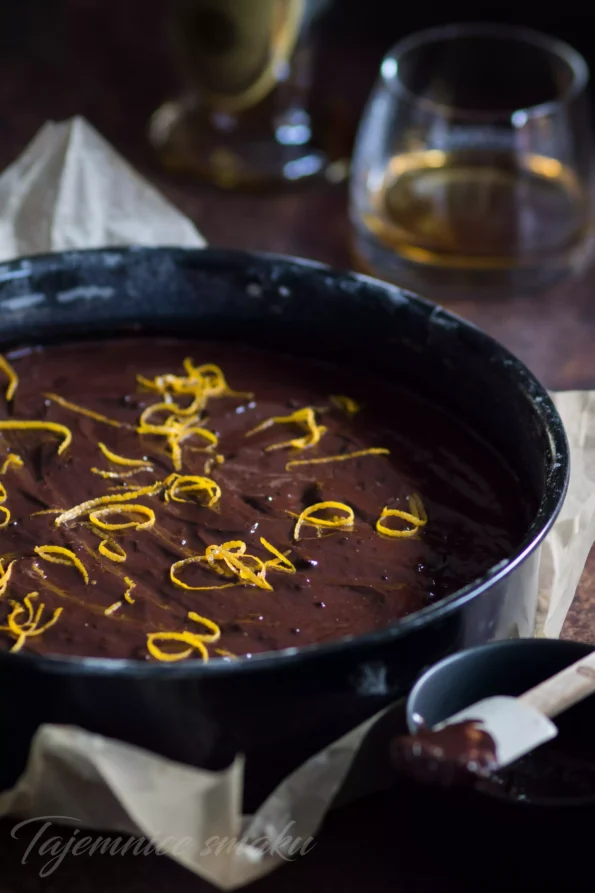 INGREDIENTS for a round mold with a diameter of 24 cm
CAKE
3 eggs
80 g sugar
10 g extra virgin olive oil
100 ml milk
150 g flour
30 g cocoa
2 teaspoons baking powder
zest of 1/2 orange
pinch of salt
< /ul>

SYRUP

200 g sugar
400 ml water
peel of 1/2 orange
35 g cocoa
30ml metaxy

Topping

FOR FORM PREPARATION

EXECUTION

SYRUP
Cut the orange peel with a vegetable peeler, trying to make it as long as possible, it will be easier for us to remove it from the syrup later.
Boil the water with sugar, reduce the fire to medium and cook for about 10 minutes.
Add the orange peel, cocoa and metaxa, mix thoroughly.
Set aside
CAKE
Beat the eggs with sugar until fluffy.
Add the olive oil and milk, mix thoroughly.
Add the rest of the ingredients and mix thoroughly again. li>
Smear the tight form with olive oil and sprinkle with flour.
Put the dough into the mold and bake for about 35 minutes at 180°C.
Pour the hot cake with syrup. There is a lot of syrup, but we pour it all out, so it is important that the mold is tight.
Topping
Put the chocolate chips in the bowl. If you use chocolate in a bar, finely chop it.
Heat the cream.
Pour the hot cream over the chocolate, after 3 minutes, stir until you get a velvety sauce.
Pour the sauce over the chocolate. chocolate cake.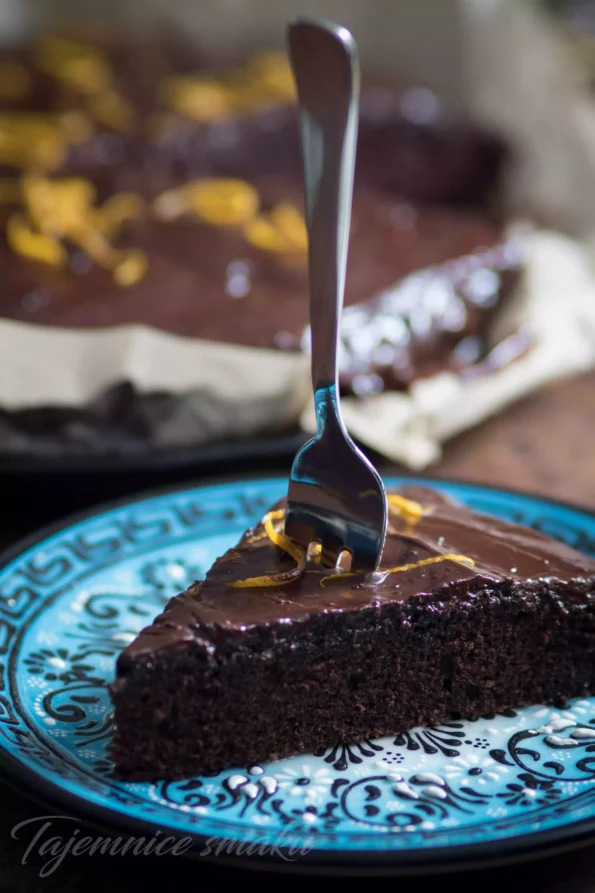 Sokolatopita - Greek chocolate cake. Be sure to make it, it tastes amazing, but be careful - it ends quickly and is very addictive.
also check
Comments