Crème fraîche - a recipe for thick, slightly sour and creamy cream. Crème fraîche, French soured cream
What is Crème Fraîche - creme fraiche (pronounced: cream fresz)? Crème fraîche is French cream - slightly sour, thick and wonderfully creamy.
The crème fraîche recipe is incredibly easy to make at home. All we need to make crème fraîche is cream, buttermilk and a little patience. Just combine heavy cream with a small amount of buttermilk and leave at room temperature for about 12 - 24 hours. Then put the cream in the fridge, preferably overnight, where it cools down well and thickens even more.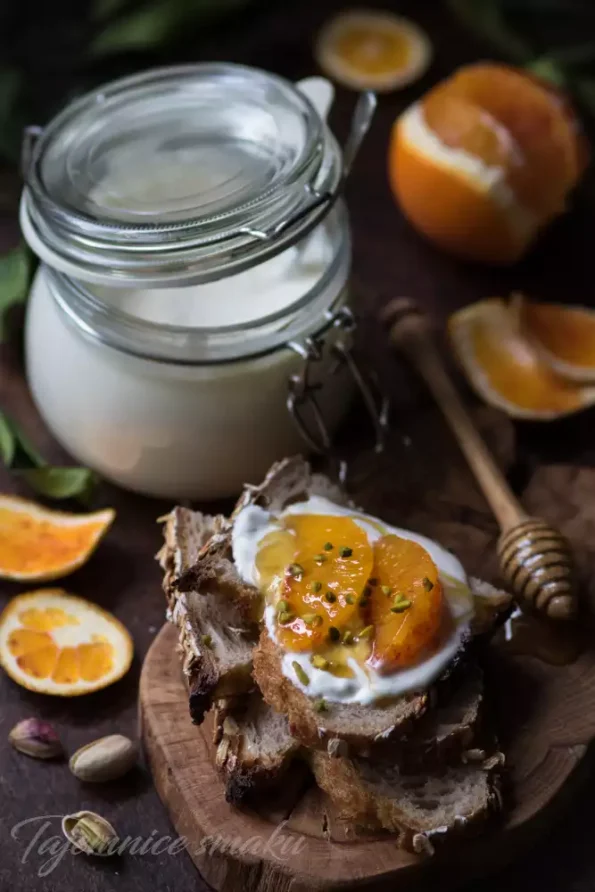 Crème fraîche can be used wherever ordinary cream. It is a great addition to fresh fruit, pancakes and desserts. Crème fraîche has one great advantage - it does not brew during cooking, which is why it will be an ideal addition to soups or sauces.
A slice of fresh sourdough bread, topped with thick and creamy cream, topped with orange fillets, honey, pistachios... one of my favorite ways to use crème fraîche.
INGREDIENTS
500 ml of cream 30 - 36%
2 tablespoons of buttermilk
EXECUTION
Mix cream with buttermilk, preferably in a jar.
We cover the jar, do not close it and leave it at room temperature for 12 - 24 hours, until it slightly acidifies and thickens.
Then, we close the jar and put it in the fridge, preferably overnight, so that the cream cools down well
Crème fraîche can be stored in the fridge for one to two weeks, it all depends on the freshness of the products used.
also check
Comments