A wonderful, warming, mood-enhancing PUMPKIN CREAM SOUP WITH ORANGE :-)
The inspiration for preparing this soup was our last stay in Podlasie. During a trip around the area, we had the opportunity to see pumpkin fields... An unusual view - for us. The question is, why so many pumpkins in Podlasie?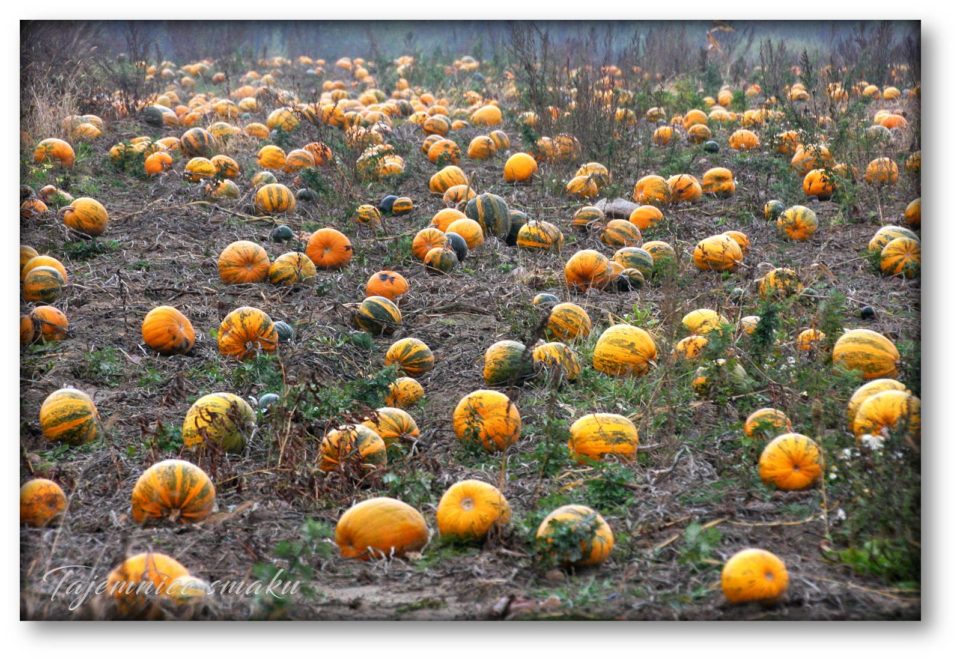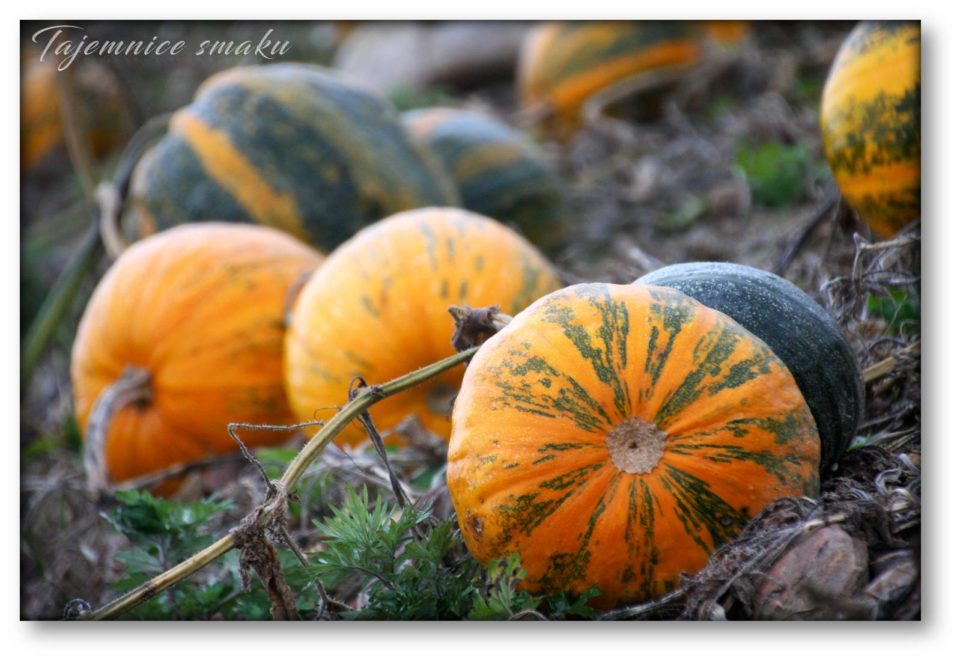 Late afternoon, when we came back cold and hungry, we were treated to, among others, pumpkin soup with oranges. We got the recipe and based on it we cooked our soup :-)
Components:
1200g baked pumpkin
1 tbsp butter
1 tbsp olive oil
1 tablespoon freshly grated ginger
a pinch of ginger powder
½ cup orange juice
pinch of salt
¾ glass of semi-dry white wine
1.5 glasses of water
 To garnish:
sour cream18%
pumpkin seeds
almond flakes
Pumpkin season is in full swing, the market has a huge selection. This time we decided to try Provencal nutmeg.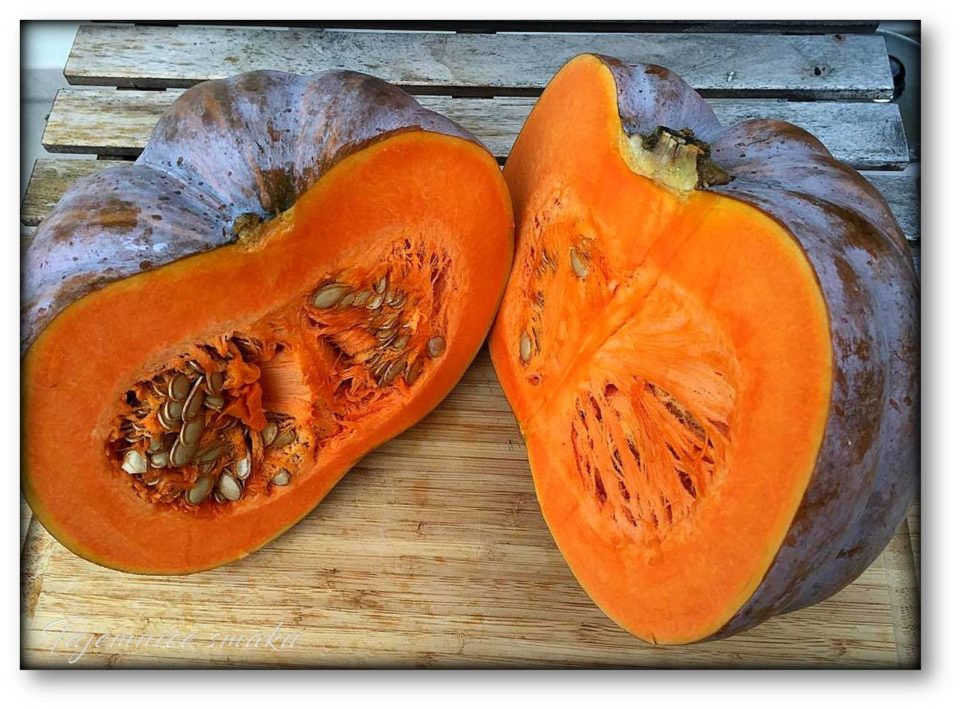 Cut the pumpkins into pieces, scoop out the pulp with seeds, sprinkle with olive oil and bake for 45 minutes at 190°C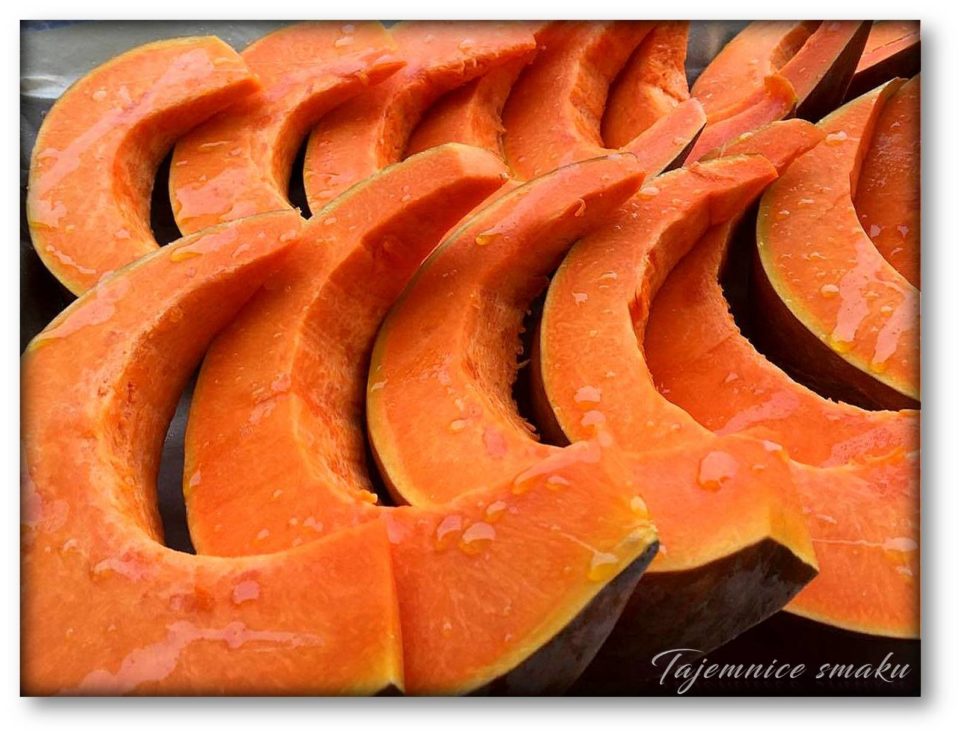 Pumpkin seeds and almond flakes are browned in a dry frying pan  - any amount, you can later munch them as a snack :-)
In a pot, melt the butter and olive oil, add grated ginger and fry briefly, then pour in the wine and let it evaporate for a while.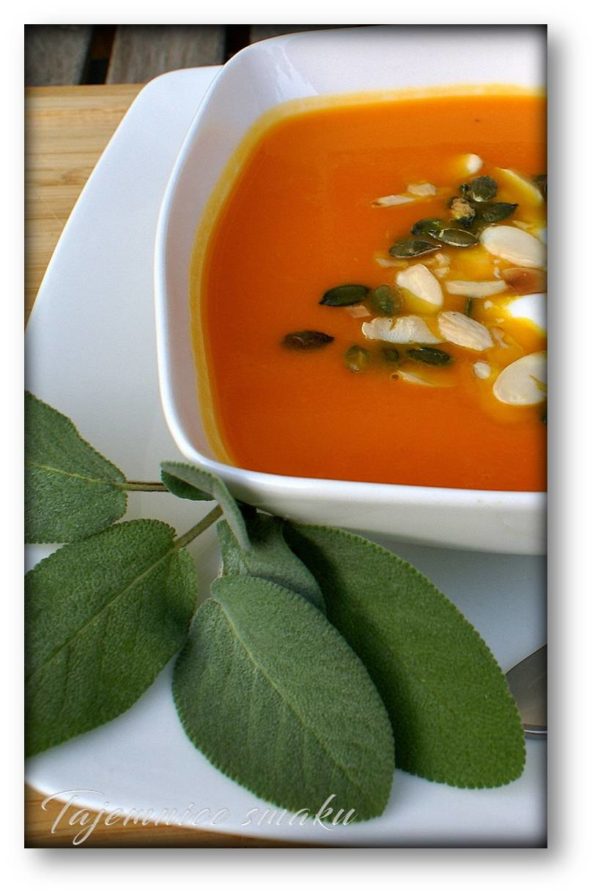 Throw in the baked pumpkin, orange juice, pour water, stew over low heat for about 10 minutes -  mix. Season at the end according to your own preferences.
We baked the whole pumpkin, used some for the soup and froze the rest. It can then be used for cake, dumplings or another soup :-)
Enjoy!
Save< /span>
Save
Save< /span>
Save< /span>
Save< /span>
also check
Comments