Chocolate peanut butter with honey
Why do we call peanuts "peanuts"?
First of all, let's start with the fact that they are not actually nuts, but seeds of plants from the legume family. Seed pods (nuts) grow in the ground, hence their name.
So much for curiosities, but how to prepare homemade chocolate peanut butter?
Nothing easier, just peanuts, a good mixer, a few minutes of mixing and we have a delicious and healthy spread ready.
Healthy, if we keep it in moderation :-) And the addition of chocolate makes us even more vigilant ;-)
If for some reason we do not tolerate chocolate and honey, we can prepare butter without any additives, from peanuts only.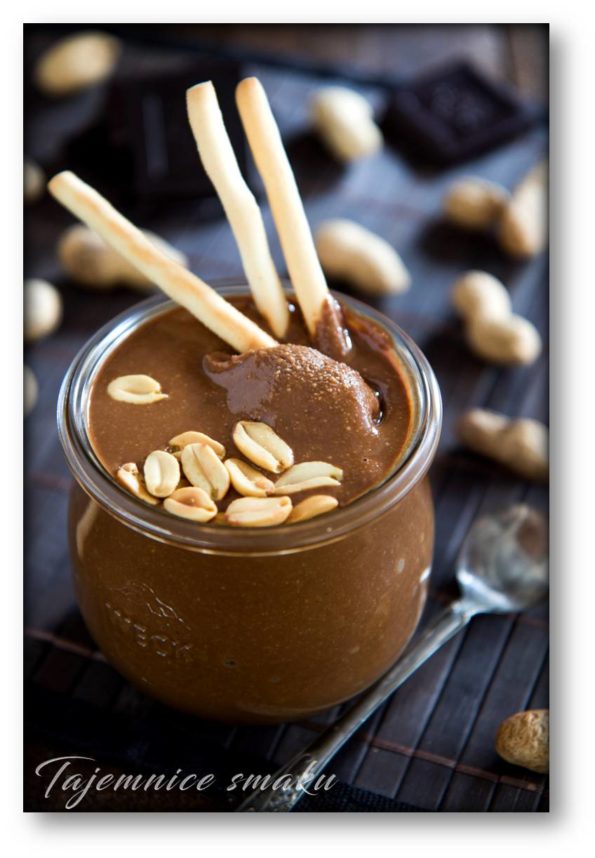 Ingredients
500g roasted unsalted peanuts
a pinch of salt
50g milk chocolate
50g dark chocolate
1 tbsp honey
Execution
Dissolve the chocolate in a water bath. If we bought unroasted peanuts, they should be gently roasted in a dry frying pan.
Put the peanuts into a blender, add a pinch of salt and mix until you get a smooth, fatty mass*. Then add honey, melted, slightly cooled chocolate and mix the whole thing to combine the ingredients.
Chocolate butter hardens a bit in the fridge, so I store it at room temperature. After a few days there is no trace of him anyway ;-)
Enjoy!
*Mixing time depends on the equipment used, it was not a big problem for me because I mixed in a thermomix.
also check
Comments