Peach tincture with pits, delicious and aromatic
Peach tincture is a delicious and aromatic drink with a beautiful amber color.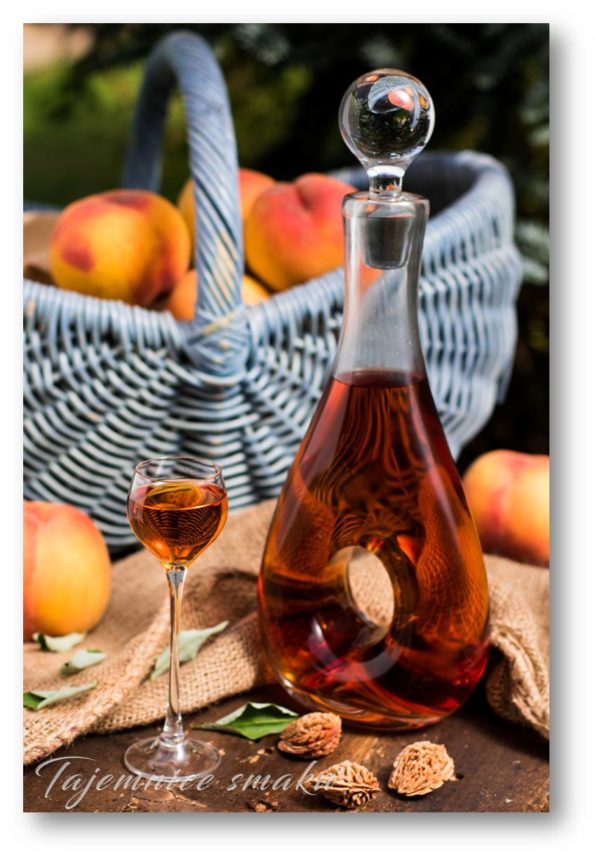 In addition to its taste, it also has health properties. Apparently, peach fruit contains quite a lot of easily assimilable iron, which is why it is recommended to help fight anemia.
Let's remember the iron rule!
" If we want to treat the tincture as a healing agent, its consumption must of course be moderate! Exaggeration will prevent the use of the tincture's healing properties and instead of helping the body, it will actually harm it.< /em>"
INGREDIENTS
1 kg of peaches (pitted weight)
150 g of sugar
1 tablespoon of honey
3-6 peach pits (depending on depending on fruit size)
2 cloves
a pinch of cinnamon
a pinch of cardamom
1 coffee bean
800 ml alcohol 70%
EXECUTION
Peaches are washed, pitted (keep 3 to 6 pits), cut into quarters and put into a jar or demijohn.
Wrap the seeds and tie them in gauze, tie them up and add the rag to the fruit.
Add the remaining ingredients and pour over the alcohol.
Leave in a sunny place for 6 weeks.
It is worth shaking the jar from time to time to dissolve the sugar and honey.
After 3 weeks, fish out the rag with seeds and leave the tincture with sheep for further maceration.
After this time, we pour the liquid from the fruit, filter it, pour it into bottles and leave it in a dark and cold place for at least 6 months.
also check
Comments