How to encourage children to help in the kitchen?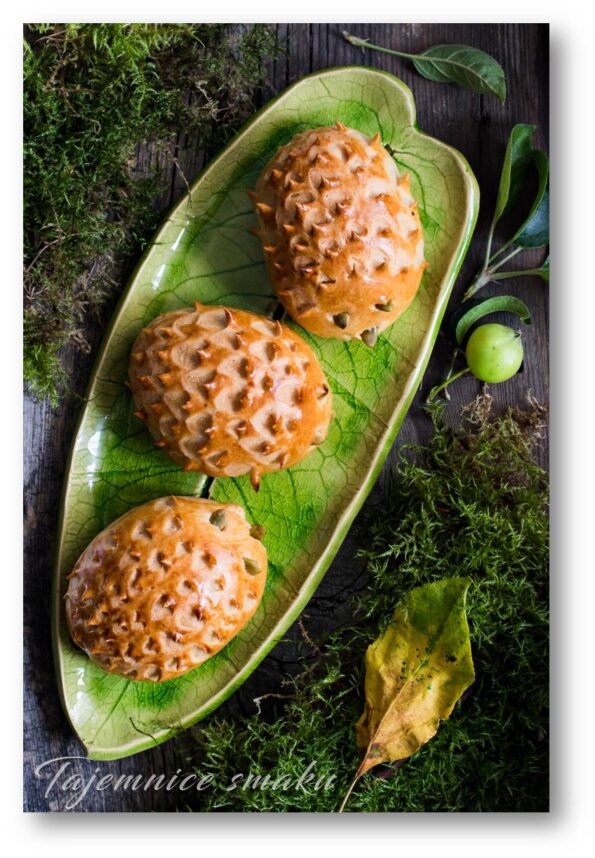 The smell of freshly baked buns attracts everyone to the kitchen like a magnet, especially children. How to encourage children to help in the kitchen? It's very simple, all you have to do is offer them some culinary fun together. With the help of clever little hands and scissors, we will turn ordinary buns into cheerful hedgehogs. Buns are made quickly, and this is very important because children can be impatient. Cutting is the most work, but the effect will certainly please our helpers. It's delicious and fun, so get to it!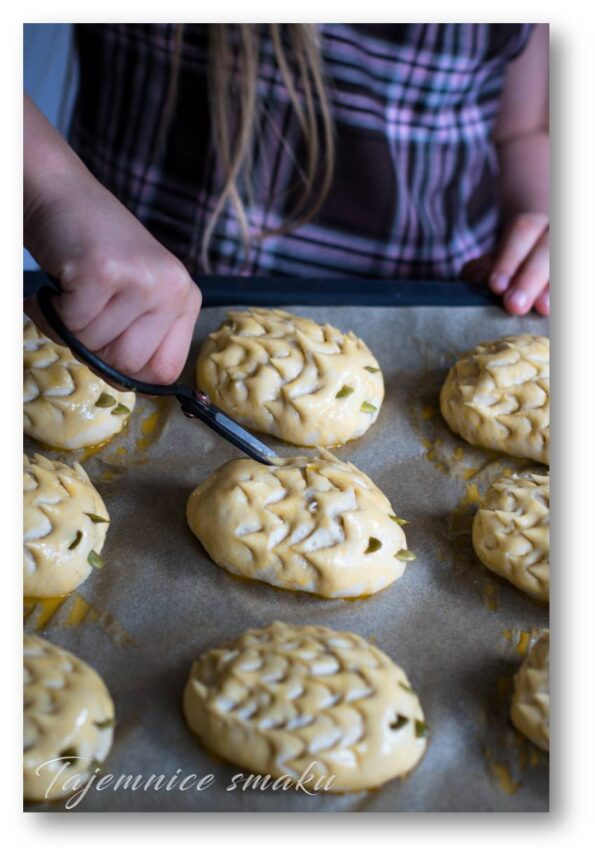 Ingredients for 12 languages
300ml milk
15g of honey
20 g fresh yeast
500 g of wheat flour type 500
8g of salt
50 g butter, melted and cooled
Additionally:
egg yolk
1 tablespoon of milk
pumpkin seeds
Execution
Mix the milk, honey and yeast in a bowl. Add flour, salt and melted butter. Knead the dough, preferably with a mixer with a hook, for about 5 - 10 minutes, until you get a smooth and elastic dough.
Cover the dough and let it rise in the bowl for about 45 minutes. Then divide the dough into 12 portions and form oval rolls from them, place them on a baking tray lined with baking paper. Cover with a cloth and leave to rise for about 20 - 30 minutes.
Turn on the oven and set the temperature to 190°C. Brush the buns with beaten egg yolk and milk. Cut the "spikes" with scissors, and finally make eyes and a mouth, pressing pumpkin seeds into the dough.
Bake the hedgehog rolls for about 20 minutes until they are golden. We cool on the grate.
Hedgehog buns are a great idea for children's day breakfast!
also check
Comments