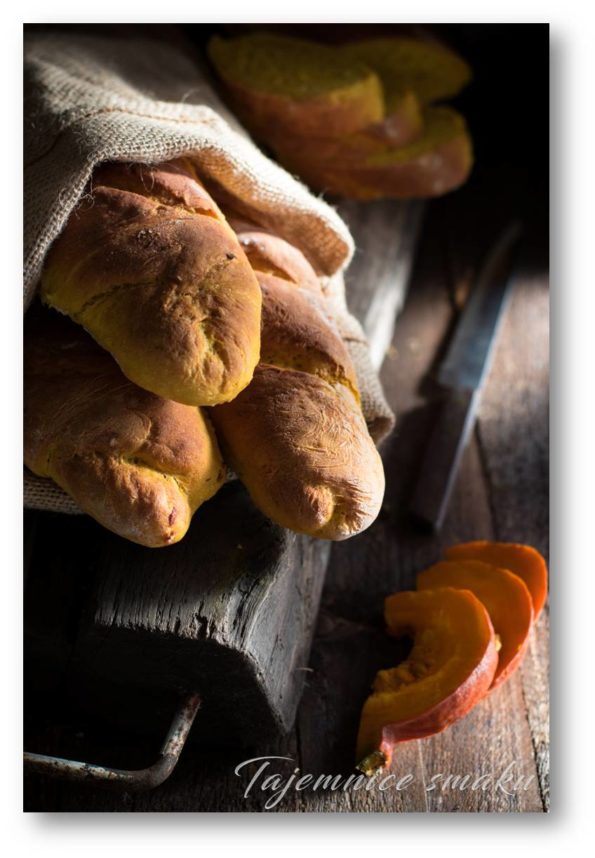 Poolish leaven, what kind of leaven is it?
The term comes from French and refers to techniques developed by...
and here attention!
... Polish bakers.
Taki Polish leaven in French.
This leaven is fermented flour with water and yeast, added to the final kneading of the dough, in order to strengthen and enrich the taste of the bread and extend its freshness due to the acidity of the leaven, which ferments for 6 - 12 hours.
Where did this wisdom come from? This and much more information about bread can be found in the book "Flour, Water, Yeast, Salt. About Bread Baking" by Ken Forkish.
In autumn, when pumpkins tempt with their shapes and colors, and above all, their availability and price, it is worth baking them in the oven, preparing a purée, and then adding them to... everything! This is what I do and freeze the surplus. Pumpkin purée has crept into the baguettes this time, but I promise I won't stop there... continued.
Ingredients
Poolish grout
10 g fresh yeast
250ml warm water (about 27°C)
250 g tablespoon of bread flour type 750
  Cake
15 g fresh yeast
100ml lukewarm water
1 teaspoon of sugar
600 g bread flour type 750
400 g pumpkin purée
1 teaspoon of salt
1/2 tsp turmeric
flour for dusting
Execution
Pumpkin purée
Cut the pumpkin in half, remove the seeds along with the fibrous flesh, and cut into small pieces. Place on a baking tray lined with baking paper, skin side down, and bake for about 40 minutes at 200°C, until soft. After cooling, separate the flesh from the skin and blend to a smooth purée.
Leaven
The leaven is best prepared the evening before baking. Mix all the ingredients for the leaven together, preferably in a glass or clay vessel, cover with a cloth and leave it overnight at room temperature.
Cake
In a large bowl, mix water, yeast and sugar. When they dissolve, add the remaining ingredients and ready poolish leaven. Knead the dough, cover with a cloth and leave to double in volume for about 1 hour. Yeast is a living organism, the rising time depends on the conditions in our kitchen.
The risen dough is divided into four parts. From each we form baguettes on a table sprinkled with flour. Place them on a special tray for baking baguettes, lined with baking paper.
Sprinkle the formed baguettes with flour, cover with a cloth and leave to rise again for about 30-40 minutes.
Preheat the oven to 250°C, put on the bottom of the oven a heat-resistant bowl with water.
Just before baking, cut the baguettes with a sharp knife and put them in a hot oven. Bake for about 20-25 minutes.
Enjoy!
also check
Comments