Yeast breads with sesame seeds
In August Amber Bakery a culinary trip to Lebanon. Actually to Beirut, where the traditional bag-shaped flat bread is baked.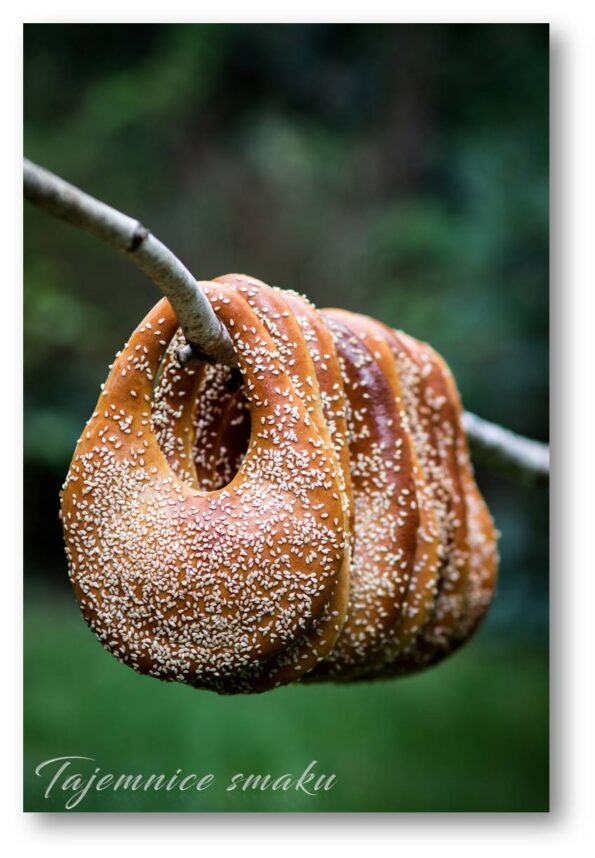 Ka'ak can be bought on the streets of the city from street vendors who move around Beirut on bicycles, on which they hang bread to make it easier to transport it. Due to its shape, ka'ak is also called bread in a bag. Throughout the Middle East, this bread is also found in the form of a bagel or oval obwarzanek.
In the recipe, the ingredients for four large loaves, I prudently prepared two portions. It was the right decision, we ate half for dinner, the rest for breakfast.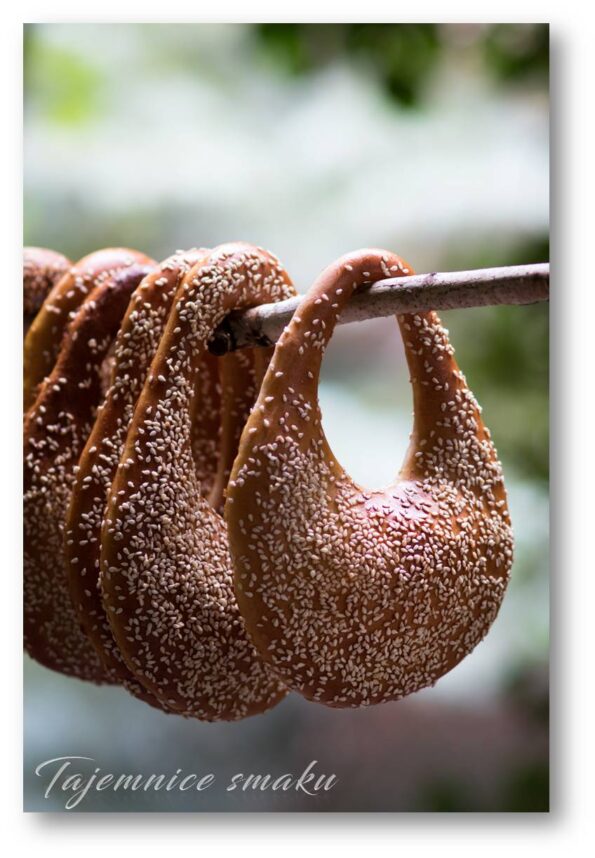 Ka'ak Lebanese street bread
recipe from blog – Mycooking Journey

Ingredients
250 ​​g of bread flour type 650
50 wholegrain wheat flour - I used wholegrain spelled flour
10 g of fresh yeast or 3.5 g of dried yeast
25 g of sugar
5 g of salt
>180 - 200 ml milk
warm water - as needed to obtain a soft dough
1 tbsp olive oil
egg mixed with 1 tbsp milk for brushing
sesame seeds for sprinkling
Execution
Add sugar and yeast to slightly warmed milk and mix. Cover and set aside for 10 minutes.
Pour the flour, salt, olive oil and yeast mixture into the mixing bowl. Use the hook to knead the dough. The dough should be quite soft but not sticky. You can add some warm water if needed. Knead the dough for about 7 to 8 minutes, then cover the bowl and let the dough rise until it doubles in size.
After the first rise, take the dough out and knead it gently for a minute. Form it into a ball and put it back into the bowl for the second rise. The second increase takes about 30 - 45 minutes.
Put the dough on a floured board. Divide the dough into four parts and form balls from them, cover with a cloth and let rest for 10 minutes.
Two baking trays are lined with baking paper.
Each ball of dough is gently rolled out, forming a cake in the shape of a teardrop. The rolled out cake should be about 15 cm long.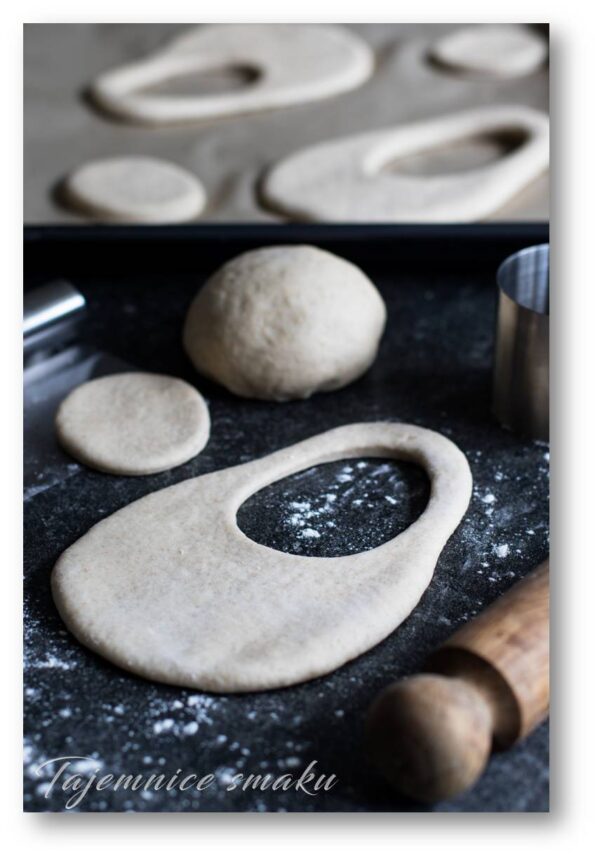 Using a glass or a cookie cutter, cut out a circle in the narrower part of the rolled out dough. Stretch the dough slightly to elongate the shape and place them on the prepared baking sheets, 2 pieces per sheet.
Cover the baking sheets with cloths and leave for 30 minutes, until the formed loaves rise slightly.
Preheat the oven to about 200 °C. Place a heatproof bowl of water on the bottom of the oven. Brush the risen loaves with egg and milk and sprinkle generously with sesame seeds.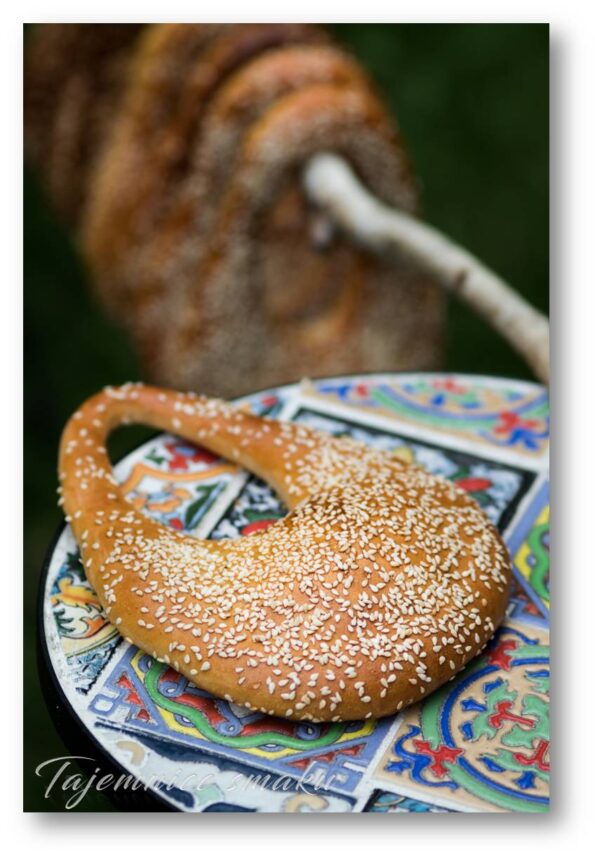 When the oven heats up, bake the breads one sheet at a time for about 10 to 12 minutes until golden brown. We cool on a grate or... a stick ;-)
Ka'ak also on blogs:
Acacia blog
Alice's kitchen
Kitchen door
Gardens Babylon
Taste secrets
Weekends at home and garden
also check
Comments