Bun and friends - assholes, heels and sugar crumbs - simple no-knead recipes, Ina-Janine Johansen. Over 100 proven bread recipes without framing and more
Ina-Janine Johansen is a Scandinavian culinary star. She is best known as the author of the blog Mat på Bordet (The table is served). Ina-Janine Johansen has already published several bestselling cookbooks. On his blog, he has been inspiring and sharing recipes that are loved not only in Scandinavia for over 10 years.
Buła and friends - with this book, baking will become everyday bread! In her book, Ina proves to readers that you can bake yeast dough without kneading, without special equipment and experience. He believes that it is enough to combine the ingredients, leave to rise, shape the dough into the desired shape and put it in the oven. It is her technique and idea for various types of baked goods: from fluffy and aromatic cinnamon buns, to pizza, foccacia and wonderful fresh yeast bread.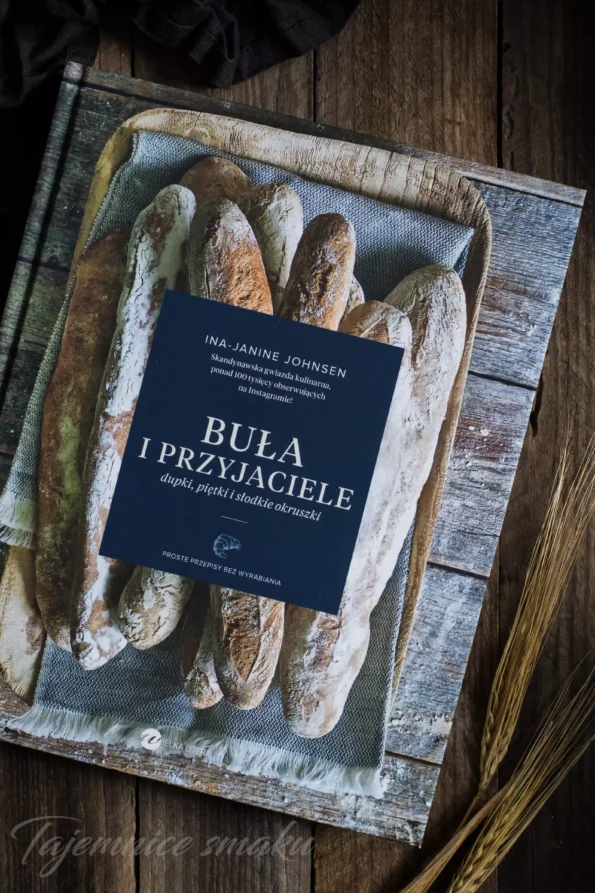 In the book Bula and friends you will find over 100 proven recipes for breads, rolls, pizzas, stuffed bread and sweet pastries. In addition to baking, the author shares ideas for a second life for stale bread, as well as for her favorite bread spreads.
Ina-Janine Johansen is known as the "Queen of No-Knead Baking" and proudly bears this title. According to Ina's technique, the no-knead doughs described in the book have a slightly higher liquid content than kneading doughs. If they also get a lot of time to rise, they will create a gluten network on their own. Why bake without framing? The answer is simple: baking without kneading is easy. Mix the dough, set aside, form and bake.
And if you miss kneading, just bake the old-fashioned once in a while Ina-Janine Johansen
Book Bula and Friends - Ina-Janine Johansen. The book was carefully published and illustrated by the Wielka Litera Publishing House, whom I would like to thank for the review copy.
also check
Comments